---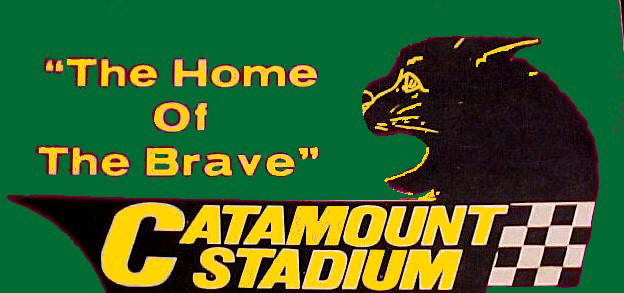 ---
NEWS & UPDATES
July 2 - Archived the June updates. If you haven't noticed by now, additions to the site are coming slower. I am quite busy going to book signings and, as mentioned before, File Zilla has severely limited how many updates can be done at once. Before, when I had the chance, I would do marathon update sessions. That is no longer possible. Sorry. I have added a page on the flamboyant car owner Austin Dickerman.
July 2 - At Thunder Road's 50th anniversary fete last night, Cho Lee had photos of a number of old NEMA midgets running at T Road. I found one shot with the push truck of local Barre car owner Ping Puentes in the background.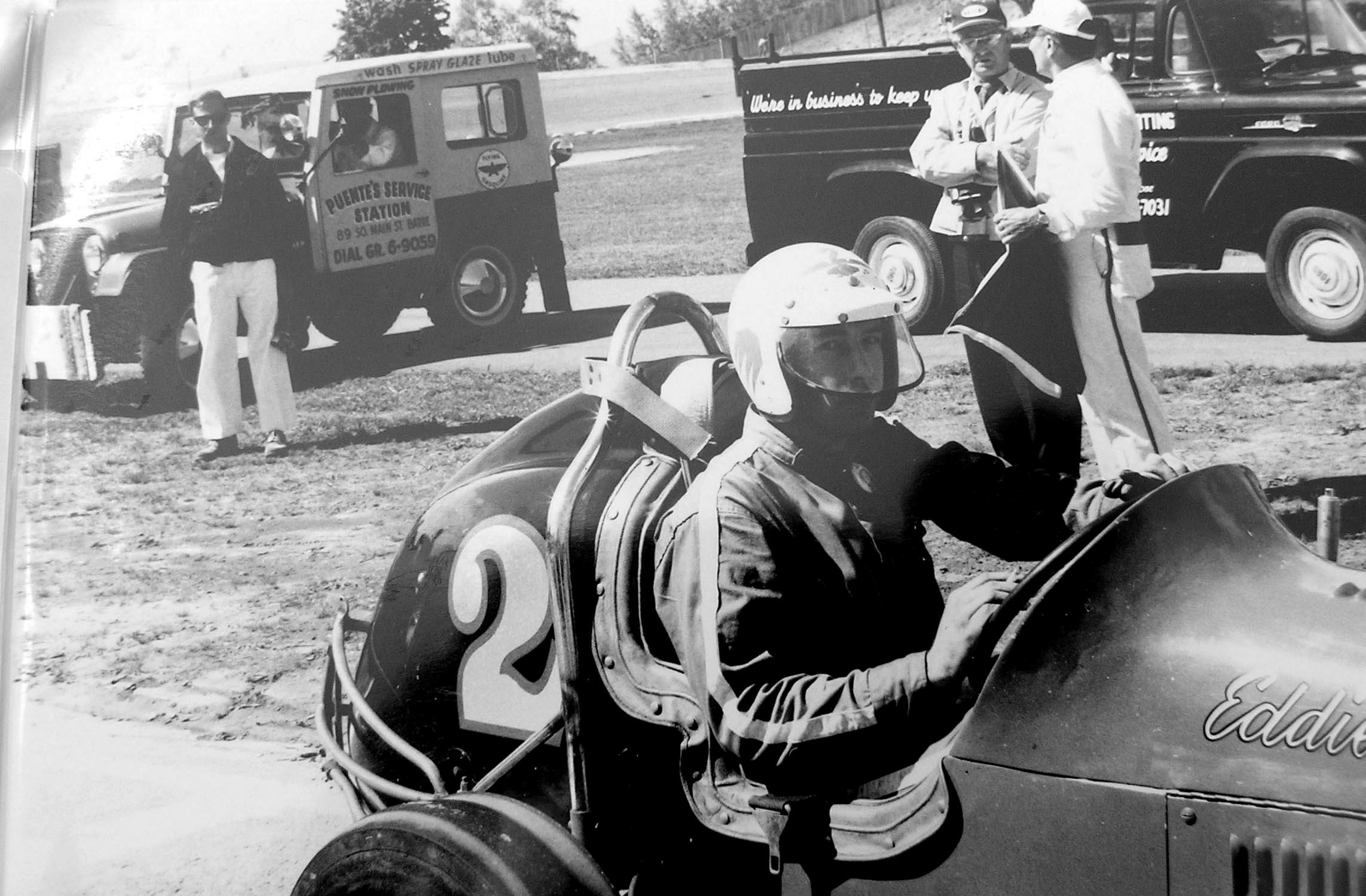 Courtesy of Cho Lee
That's Ping in the background, in the Jeep.
July 13 - Received from rare and significant photos from Don Rounds, Jr. They have been posted on dad's page. Thanks Don. I am truly sorry things are updating slowly on the site. Book authoring is taking up a great deal of my time right now.
July 14 - I placed the rest of the material from Don Rounds, Jr. on the Don Rounds page.
July 17 - I have tried re-saving the 2009 News and Updates Link Page, for those who were having trouble with it. The system has been cranky lately. I also added Column #30 page to the site.
July 19 - I went to the Northeastern Speedway reunion yesterday at it Lower Waterford site. The event far surpassed even what Paul Belfeuille, the savior of the old, track, had hoped for. I hope to have some photos from the day later. I also snuck in the Column #31 page on Bob Bruno. Added more shot to the remains of Saranac Lake Speedway, on New York State Drivers and Teams page.
July 22 - The Northeastern Speedway reunion page is started. I put a few photos on, for now, on the regular Reunions Page.
July 28 - The Northeastern Speedway reunion page is growing, thanks to contributions from Steve Placey and Steve Poulin. Look for it on the regular Reunions Page. I added a couple photos to the Fairmont Speedway page, too.
July 30 - I am adding a link to Justin St. Louis' Vermont Motorsports Magazine - on the Links to Related Sites page..
For all 2005 News and Updates Archives - Click Here
For all 2006 News and Updates Archives - Click Here
For all 2007 News and Updates Archives - Click Here
For all 2008 News and Updates Archives - Click Here
For all 2009 News and Updates Archives - Click Here