Northern New York Drivers and Teams
A Look at the Tracks of Yesteryear
Tracks in this area would include Airborne Speedway, in Plattsburgh; Fort Covington Speedway, Fort Covington, NY.; Moffitt Road, near Plattsburgh; Saranac Lake, Saranac Lake, NY; and more I haven't heard about yet. I am not including tracks from the 1980's, on up to the present.
CLICK ON THE TRACK NAME TO GO TO THAT SECTION
Airborne Fort Covington Saranac Lake St. Lawrence Valley Speedway
AIRBORNE SPEEDWAY
Plattsburgh, New York
Airborne has its own page elsewhere. CLICK HERE to go there.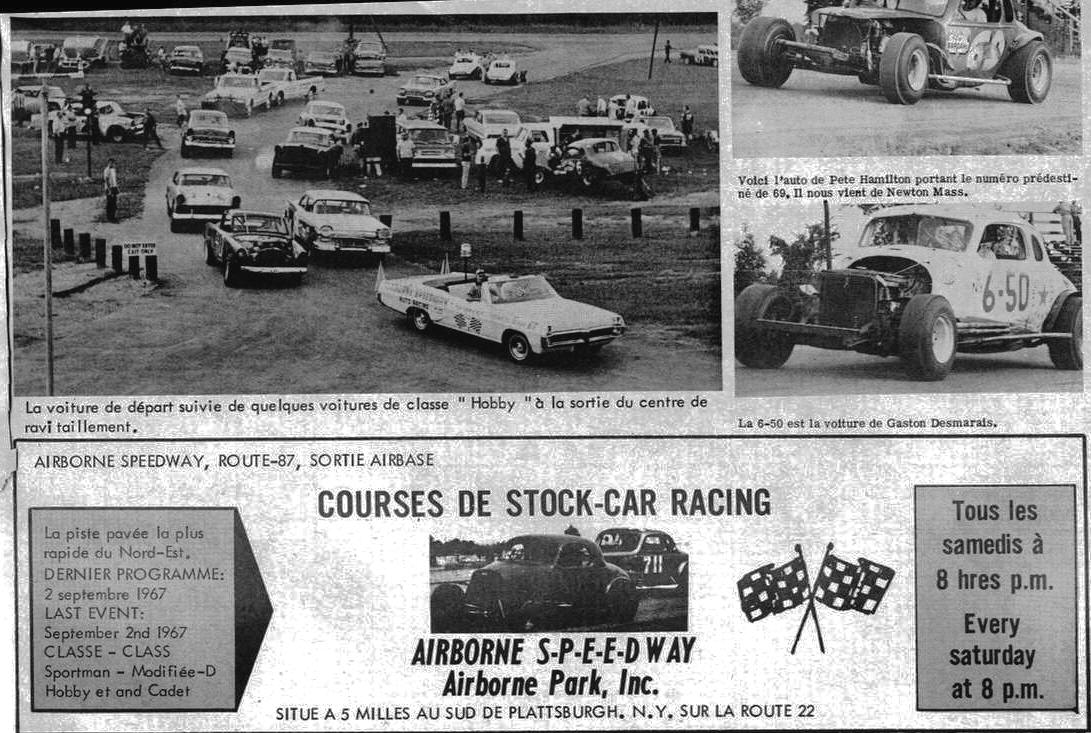 Ladabouche Collection
FORT COVINGTON SPEEDWAY
Fort Covington, New York
The track in Fort Covington was so close to the Canadian border that a few of the old hands would exaggerate a bit and say one of the turns was actually in Canada. I don't think this is true. I have a Terraserver Satellite photo of the old layout which will make the location more correct; but, I don't a lot of pictures specific to Fort Covington. Many of the teams that ran Airborne or Saranac Lake would have run at Fort Covington, I suppose.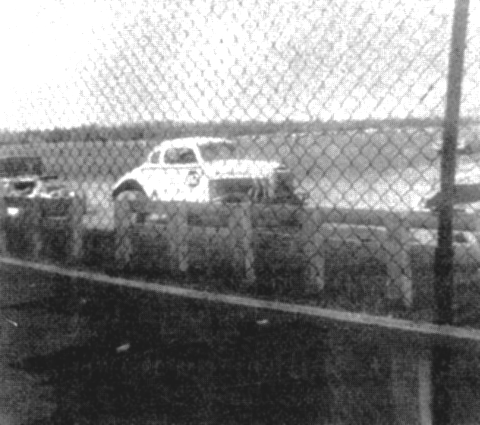 Courtesy of the Pascal "Magnum" Website

Medor Viau on the track at Fort Covington.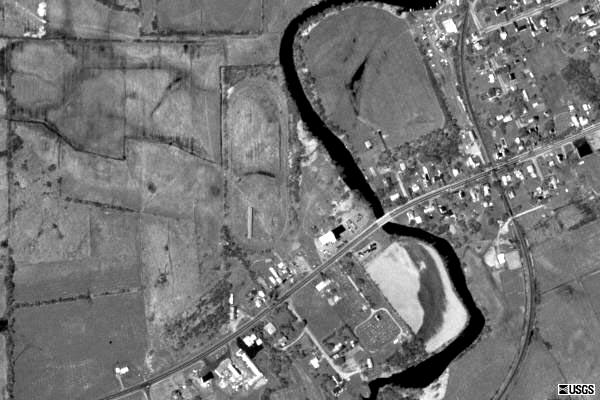 Terraserver Satellite Photo

The Fort Covington track is located right in the middle of this shot, just below where the river [which is the international boundary] starts to arc to the right. Notice the track IS quite close to that.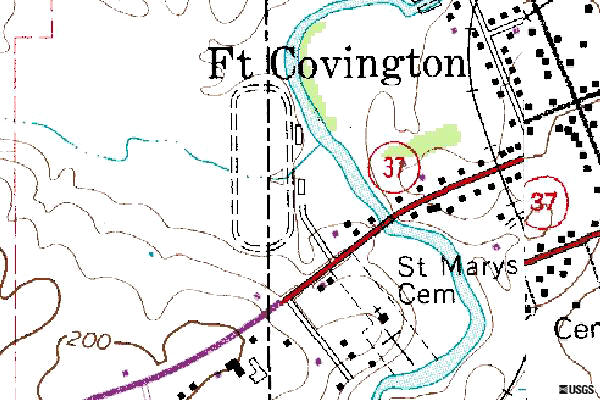 Terraserver USGS Topographical Map

The track is seen right under the Ft. in "Ft Covington".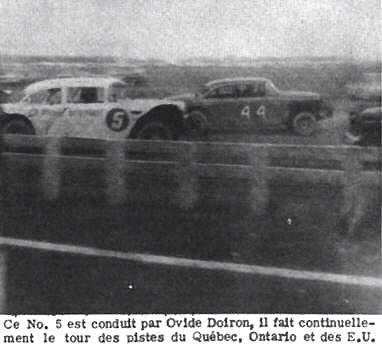 Courtesy of Pascal "Magnum" website

Future engine builder Ovide Doiron is on the Fort Covington track in
what appears to be a late model race.

Courtesy Pascal
"Magnum" Website

Paul Hamel, with the
Gaston Ethier #66
likely drove at the Fort


John Grady Photo

Wadington, NY's
Buck Holliday
ran at Ft. Covington

John Grady Photo

Dick Nephew, of nearby
Mooers Forks ran at
the track

Bill Hoffnagle Photo
Remains of frontstretch,
Fort Covington

Bill Hoffnagle Photo
Remains of stands,
Fort Covington


Bill Hoffnagle Photo
Remains of the railroad,
ties at Fort Covington.
Maybe like those in the
photos above.



Bill Hoffnagle Photo
Remains of a storage
building that probably
came after the track
had closed.
SARANAC LAKE SPEEDWAY
Saranac Lake, New York
The track now has its own page. CLICK HERE.
ST. LAWRENCE VALLEY SPEEDWAY
Canton, New York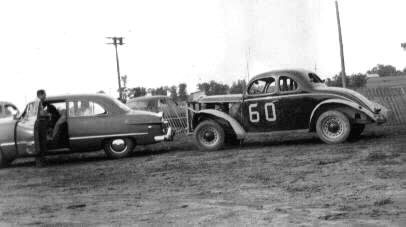 The track has its own page. CLICK HERE.
The track in Canton was very pivotal in the early development of stock car racing in New York. The separate page, accessible by the link just above, will tell more.
Return to the New York Tracks and Drivers Page