---
---
Links To Related Sites
Dave Dykes Racing Through Time

Dave Dykes has a great regular contribution, in association with Vintage Modifieds. com
Vermont Motorsports Magazine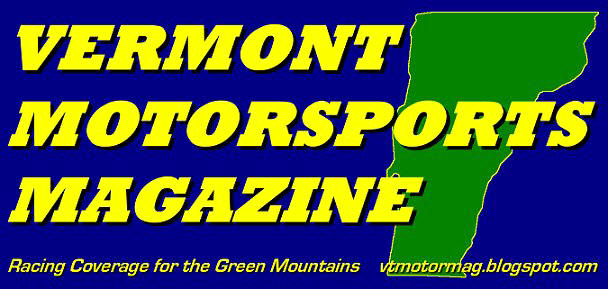 This is the work of Justin St. Louis, and it is a fantastic source for many area racing topics.
---
NH Short Track Heroes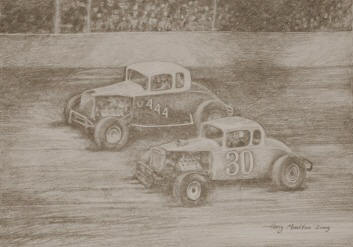 Illustration by Corner Art on NHSTH Site

George Hill is developing a site to preserve stock car racing history in New Hampshire.

CLICK HERE to go to the site.
---
Outside Groove

I have done my darnedest to hook you up with Gene Gagne, a former student and the proprietor of this site. When you link, it might give you some grief momentarily. If so, just hit the cancel button a couple of times and you should be in. Gene covers current racing - in the Vermont area.
---
Airborne Speedway
Mike Perrotte is a racing promoter who is trying his best to keep his beloved local race track in operation. Mike has taken the novel approach of putting dirt modifieds on a paved track...and it seems to be working. Check out Mike's site and go see a race at Airborne.
---
Les Pistes et Les Pilotes

Better be able to understand a little French for this site, but "Magnum" has created a huge site devoted to les pistes [the tracks] and les pilotes [the drivers] of Quebec. I have a small section in the "collaborateurs' " section, but it is 99% Canadian. He has some wonderful vintage stuff in there and you do see some stars and cars from Catamount - especially in the photographs of Denis LaChance.

COUPES and COACHES

by Conde and Parry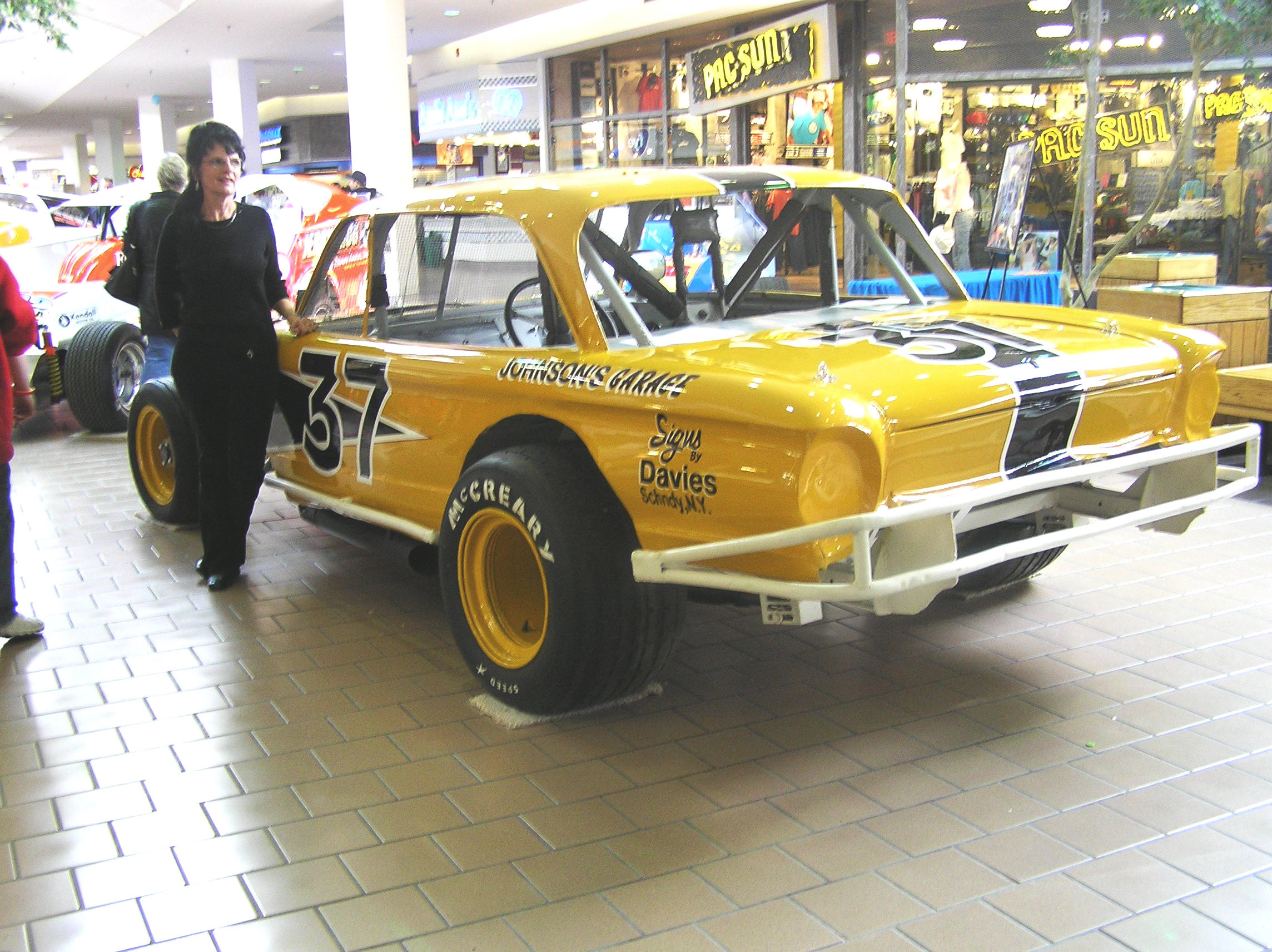 My lovely wife, Roxanne, with Rick Parry's restored Villano car, at the Rotterdam Mall.
This is another vintage racing site out of the New York State region. My friend Rick Parry, who restores and races vintage stock cars, has put this together along with his friend, Dave Conde. I have found several vintage pictures here you can't find anywhere else. A lot of the racers featured here may have occasionally been involved with Mettawee, Stateline, or even Fairmont Speedways.


RACIN' PAPER WEBSITE
Where You Find My Column
This is the racing newspaper I apparently write for. Wouldn't know - haven't heard from them. If my requested column header is being used - look for "Bill's Back in Time"

CLICK HERE to go to the Site
UNCLE MIKE'S WEBSITE
Michael Cain's Exercise in Narcissism
Besides having almost the same name as a movie star, Michael Cain is connected to current racing and was connected to the Hector LeClair racing effort which ran from the 1960's into the 1980's.
This is another great site for vintage racing pictures and other racing material of a more current nature. Jim Young, I believe, also has a business by which you can obtain photos and other good racing stuff.
NEW ENGLAND ANTIQUE RACERS
NEAR
This is one of the first clubs to restore old stock cars and display them at regular speedway programs. They were kind enough to give me an award for this site. I belonged to the group in its infancy.
THE THREE WIDE WEBSITE
A Big Selection of Vintage Photos and More
These people have one of the largest selections of vintage photos to view of anywhere on the internet. Look to your heart's content, but you need permission to copy.

Photos and comments from the 1950's, through the 90's... and beyond!
THE KILBEY RACING WEBSITE
A Big Site Which Includes a Huge Selection of Vintage Alabama Racing Photos and More

THE ADIRONDACK MOTOR ENTHUSIASTCLUB RACING WEBSITE
An Ice Racing Site Which Includes a Super Message Board Section on Vintage Racing.


THE 4 ONLINE WEBSITE
An Ice Racing Site Which Includes a Super Message Board Section on Vintage Racing.

---