---
---
GRAND AMERICAN ERA COMPETITORS
---
BACK TO THE MAIN COMPETITORS' PAGE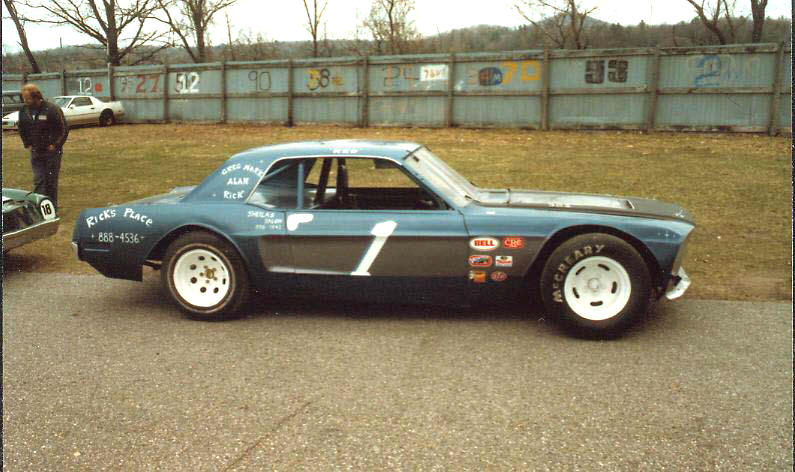 The huge, roaring automatic transmission Hurricanes had been refined and held sway as Catamount's support division for a few years before Northern NASCAR officials decided that smaller six cylinder cars might be an idea to explore. Besides the fact the nation had just gone through the energy crisis of 1973 - 74, the emergence of the smaller "Pony Cars" in NASCAR's Grand Touring division Down South had really thrust the smaller cars into the national spotlight. Catamount had even hosted this division, one year, and the crowd was treated to performances by names like Tiny Lund, Richard Childress, Bobby Allison, and Ken Rush.
So, in 1977, the Hurricanes were to phase out and the new Grand Americans came in. Many of the Hurricane drivers, like Perry Poquette and Darrell Owen resisted this downsizing and either retired or went up to the late models. But many of the Hurricane teams embraced the new cars. Milton, Vermont driver Jim Barton was one of the first to field a six cylinder Camaro. George McRae blossomed out with an innovative AMC, and Dave Gibbs fielded a Ford. Richard Buzzi and Larry Caron, became powerhouses in the division. New stars also came up and started new in the Grand Americans, such as Paul Donahue, Bruce Jaycox, and Henry Van Acker.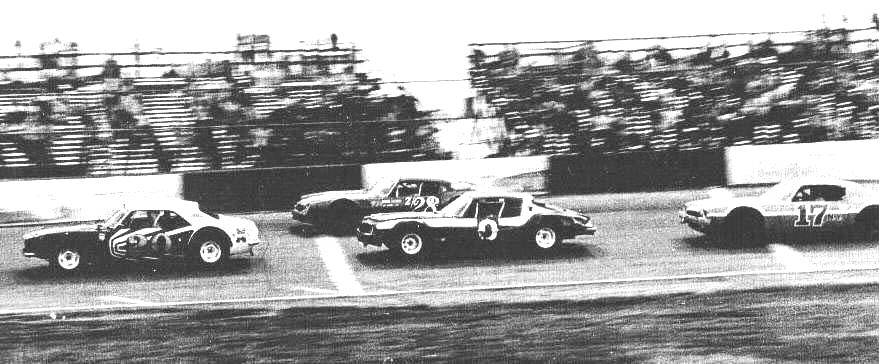 Courtesy of Andy Boright
George Boudreau leads Grand American rivals Larry Caron [Z28], Carl Nelson [0], and Henry Van Acker.
Expenses of running in the Grand Americans started to get out of hand, when teams started buying the Ed Howe chassis and expensive motors. The class became a showdown between a few cars like Buzzi, Caron, and Ervine "Brother" Eastman, a transplanted Bear Ridge star with a car more expensive than many of the late model sportsman cars. By 1980, the GA's were gone, although many would resurface as the new Flying Tigers by 1983.
MAIN COMPETITORS PAGE

Jim Barton
Milton, VT

One of the very first GA's

ACT Archives

Later version

Andy Boright Photo

Mallory Hutchins,
Hudson, QU

ACT Archives

B. J. Willard
Charlotte, VT

Catamount's best ever
female driver

Catamount Yearbook

ACT Archives

Dave Gibbs
Westford, VT

Current Montpelier car
dealer Wade Walker
in the background

COUPES ERA

ACT Archives

Ervine "Brother" Eastman
Post Mills, VT
Jim Vance Camaro

Mark Austin Photo

Winning GA Milk Bowl

ACT Archives

George Boudreau
Colchester, VT

Lonnie Terry

Guy Brown
Hardwick, VT

ACT Archives

Larry Garen
Charlotte, VT
Former Larry Caron
car

EARLY FLYING TIGERS

Lonnie Terry

Red Meade
N. Hyde Park, VT

Lonnie Terry

Bob Wood,
Plattsburgh, NY

Lonnie Terry

Wes Cota
Essex Jct., VT

ACT Archives

Three of the best the division ever saw: Jay Yantz [foreground], Richard Buzzi [partially hidden], and Henry Van Acker [right]


Mark Austin Photo
Henry Van Acker,
Champlain, VT

LIMITED SPORTSMAN

Bob Doyle Photo
courtesy of Andy
Boright.

Larry Caron,
So. Burlington, VT

Mark Austin Photo

Bob Doyle Photo
courtesy of Lonnie Terry.

Alvin Gover
Burlington, VT

A former Harry
Rathburn Camaro

Mark Austin Photo

Richard Buzzi, of
Burlington, VT
confers with a friend
in the Catamount pits.
Tom [TR] Waters' green
Camaro #28 in the
background

Mark Austin Photo

Bruce Jaycox,
Woodstock, VT

Full-bodied Ford GA

HURRICANES

Mark Austin Photo

Chuck Perkins,
St. Johnsbury, VT

Mark Austin Photo

George McRae,
Milton, VT

The white Javelin
[he had two]

Andy Boright Photo

Ray Lasnier,
Colchester, VT

The Rusty Jones Camaro
later to be Joe Myers'
car, 08

Milt Wright,
Hardwick, VT

LATE MODEL SPORTSMAN

Mark Austin Photo

Richard Buzzi,
Burlington, VT

Mark Austin Photo

T R Waters,
Washington, VT


Outside Groove Photo
Larry Caron Z28 - driving
for T R Waters
- inside Carl Nelson

Outside Groove Photo
Rapid Ralph Baldwin, East Topsham, VT
MINI STOCKS


Ladabouche Photo

Harry Rathburn's lead Camaro, with one of his drivers, Greg Lyman in the backgound [white shirt - afro]. Quite a bunch there: Joe Myers,
Randy Chapin, and more.


Ladabouche Photo


Harry Rathburn's backup Camaro, sometimes driven by Kevin Boutin, Sr.



Ladabouche Photo

The Harry Rathburn hauler


Alexander Family Photo
CLICK HERE to see more photos of
Linda Alexander's cars.
GRAND AMERICANS

STREET STOCKS

ACT CARS

NEW TIGERS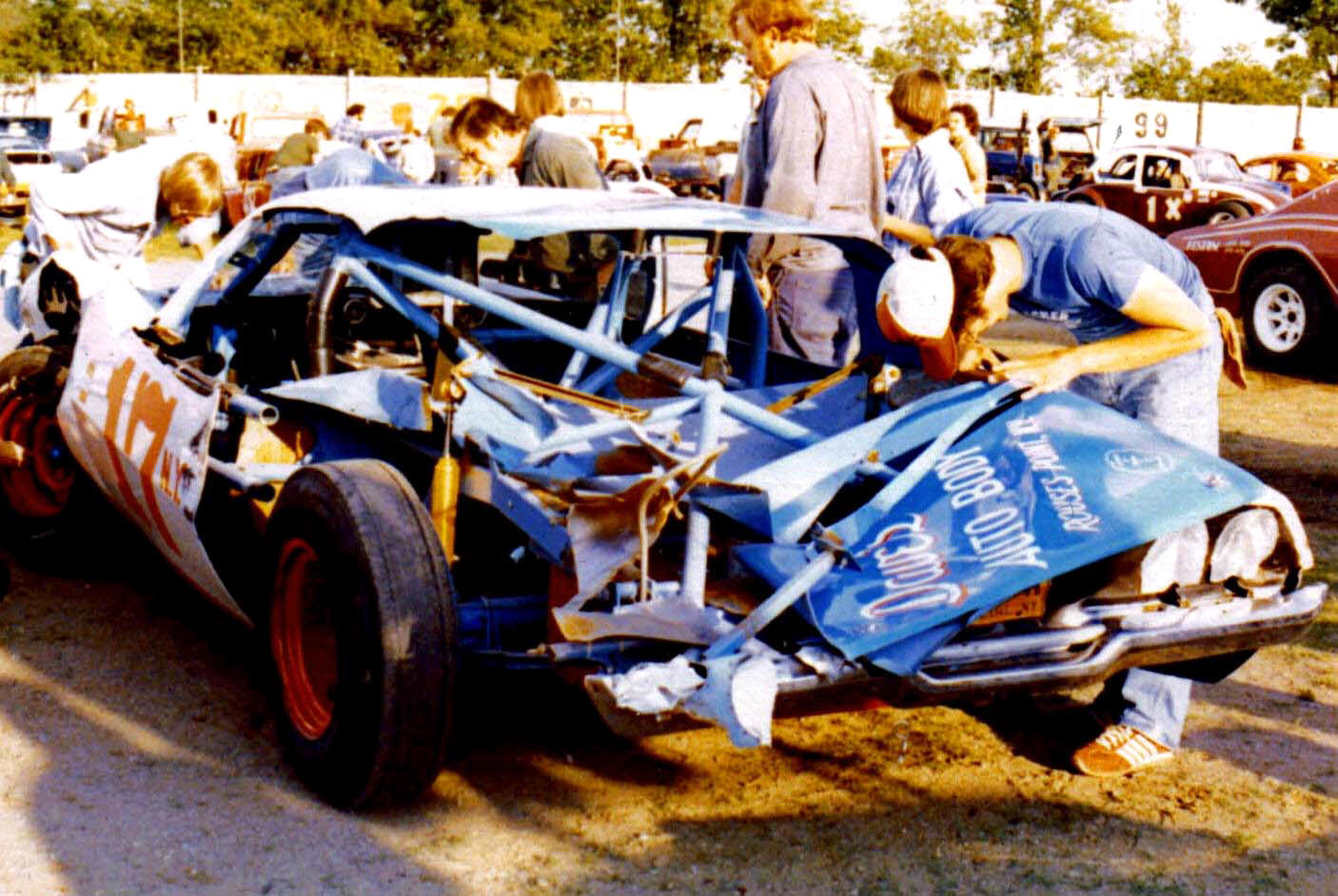 Van Acker Photo
Champlain, New York's Henry Van Acker had just won the car show with this car and now look at it. His crew
scrambled around and fixed it enough for him to go out and set fastest time in trials. As Henry puts it, the
competitors [most of whom were running too large engines] bitched about his "lightened" car.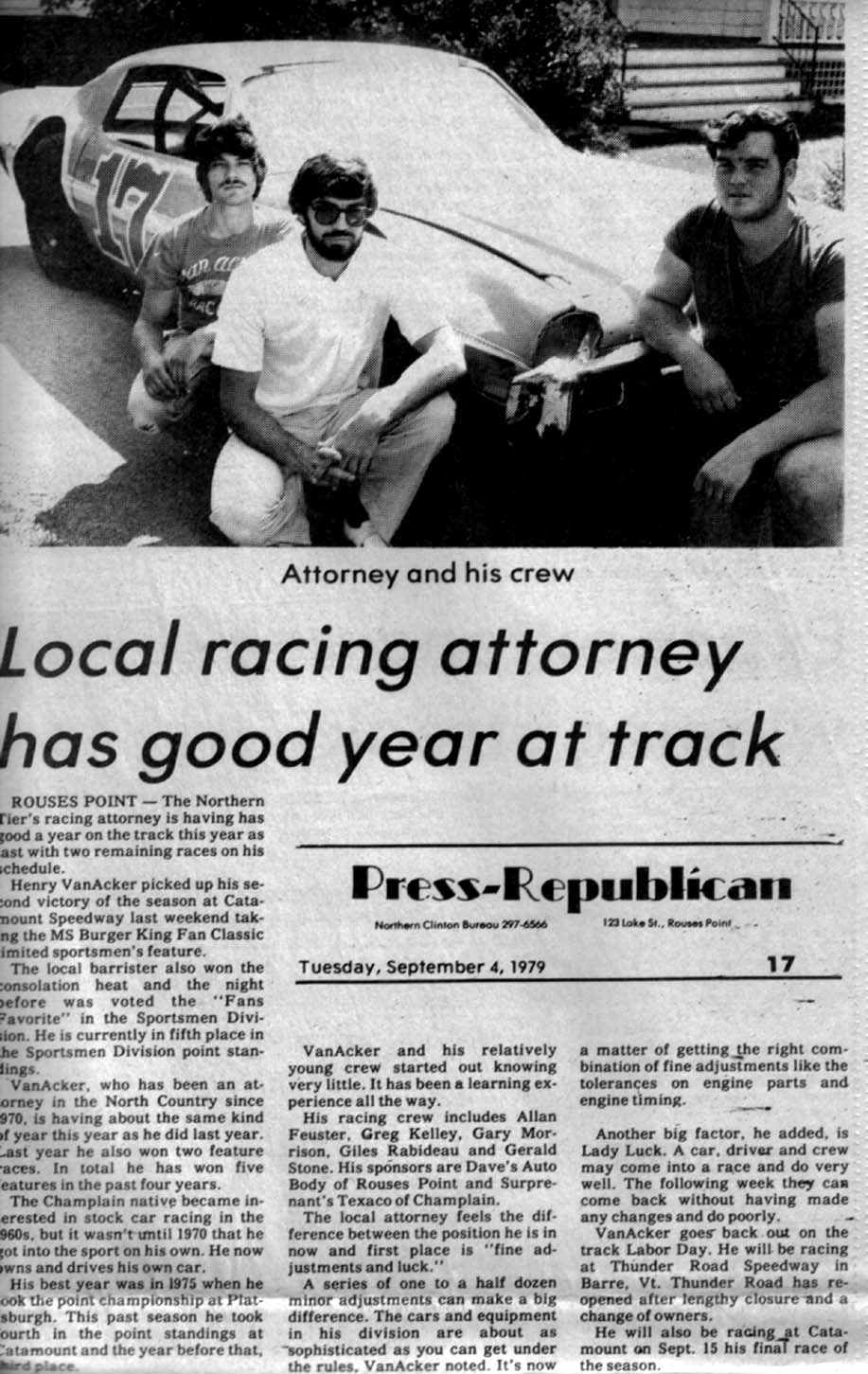 Van Acker Collection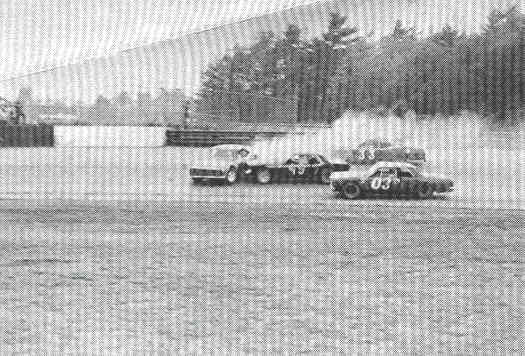 Mark Austin Photo
Grand American cars at Catamount in mixup going into Turn Four: Guy Brown [49] hits unidentified Camaro, with 03 Milt Wright getting a closeup view and Barbie Jean Willard taking evasive action.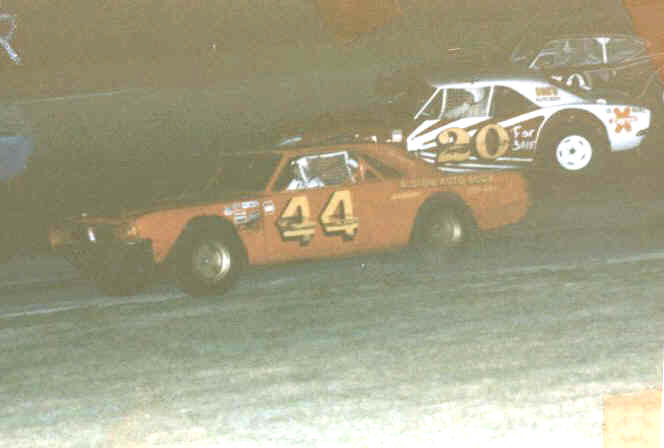 Mark Austin Photo
An unidentified Canadian Grand American car [44] stays ahead of an out-of-shape George Boudreau [20] and 50, Drew Nolin - uncle of Ryan Nolin and present day fabricator for DEI in the Nextel Cup.
Do you have pictures of other drivers from this era at Catamount ? If you would like to make them available for me to place on this site contact me at: wladabou@comcast.net
or
Bill Ladabouche
23 York Street
Swanton, VT 05488
802-868-4339