---
---
NEWS & UPDATES
April 4 - I have worked on the race tracks in the town of Colchester, Vermont. I will now start doing separate pages on some of these. Partly done, is the page called Colchester Raceway, which is what most of us call "Smitty's track". I'll try to get some more stuff up for my daily visitors. I am having to spend a lot of time on the book I am writing on Beaver Dragon, right now, as it is getting to the final stages of production. Later in the day, I followed suit with Harvey Moody's Green Mt. Speedway, also in Colchester.
April 5 - I have added Column #21 Page, while I have this free time this weekend.
April 7 - I am assuming I have found a Steve Danish photo taken at Mettawee Speedway. Check it out. I am still looking for help with this unidentified heat winner at the 1962 Rutland Fair show. It is not the RR of George Pritchard.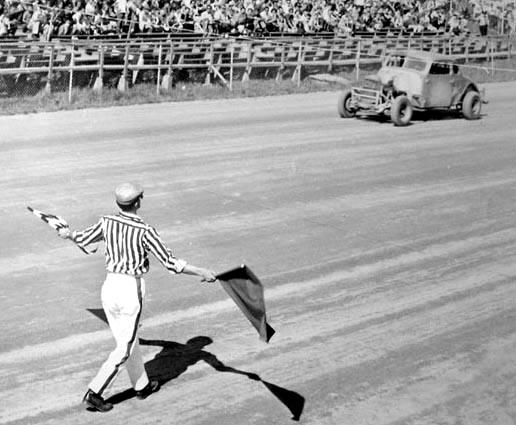 Courtesy of Wes Moody
Danny gives checkers to someone in a 1936 Chevy. No number visible. The guy looks like he ran regularly without a hood. Any ideas ?
April 8 - I have added Column #22 Page .
April 9 - That was so easy, I have added Column #23 Page .
April 10 - I'm on a roll now, so I have have added Column #24 Page .
April 13 - I added a new page called Kids and Race Car - A Natural Mix. Check it out.
April 14 - I have added Column #25 Page .
April 18 - I have been having issues with the ISP changing passwords . It has made updating impossible for several days.
April 19 - I added a few of the Hoffer pictures to the Mettawee Speedway page because it is very likely Hoffer and his friends ran there. I added a few photos to the bottom of the Early Catamount Coupe Competitors page.
April 20 - I think the car below is Jim Pride. Can anyone help with this one ? Also see below the great replica Bruce Dostal has made of one of his coupes.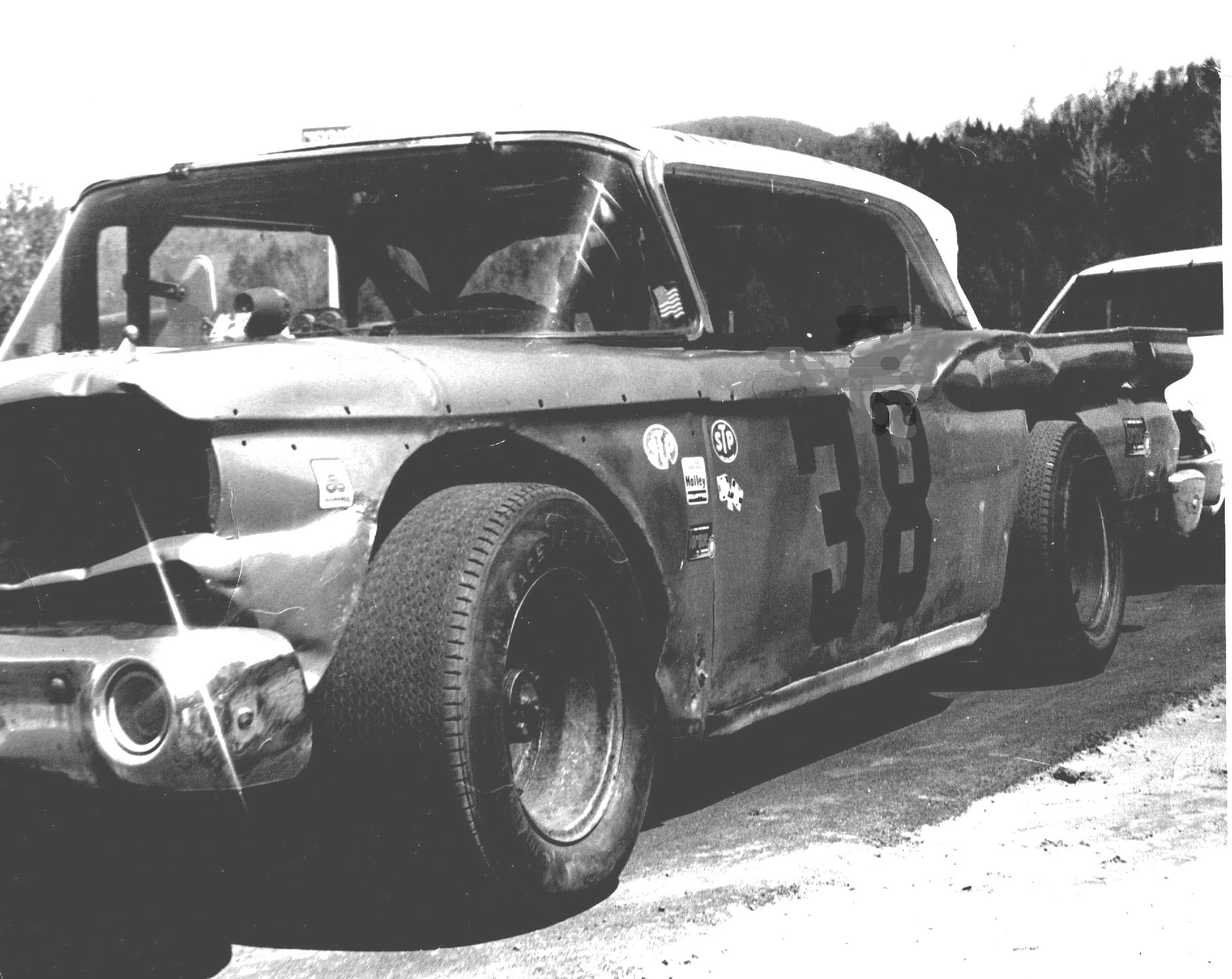 Courtesy of Cho Lee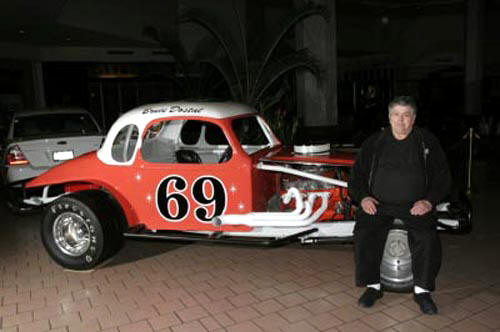 Courtesy of Bruce Dostal
April 20 again - I added three photos to the Phun Photos page.
May 3 - Right about the time I got off for Spring Break and could work on the site again, I started experiencing serious issues with my access to the program that allows me to upgrade. I couldn't even get on long enough to warn everyone I was having trouble. Hopefully, it is rectified for a while now. There are some pages that were worked on during this dry spell, and I hope to get them on site if the repair continues to hold. [Bernie's 71, Catamount Hurricane Competitors, and Phun Photos]. I didn't get any help until nearly 11 PM, so I can't do much more tonight. Thanks for your patience. Bill
For all 2005 News and Updates Archives - Click Here
For all 2006 News and Updates Archives - Click Here
For all 2007 News and Updates Archives - Click Here
For all 2008 News and Updates Archives - Click Here
For all 2009 News and Updates Archives - Click Here