---
---
MINI STOCK ERA COMPETITORS
---
BACK TO THE MAIN COMPETITORS' PAGE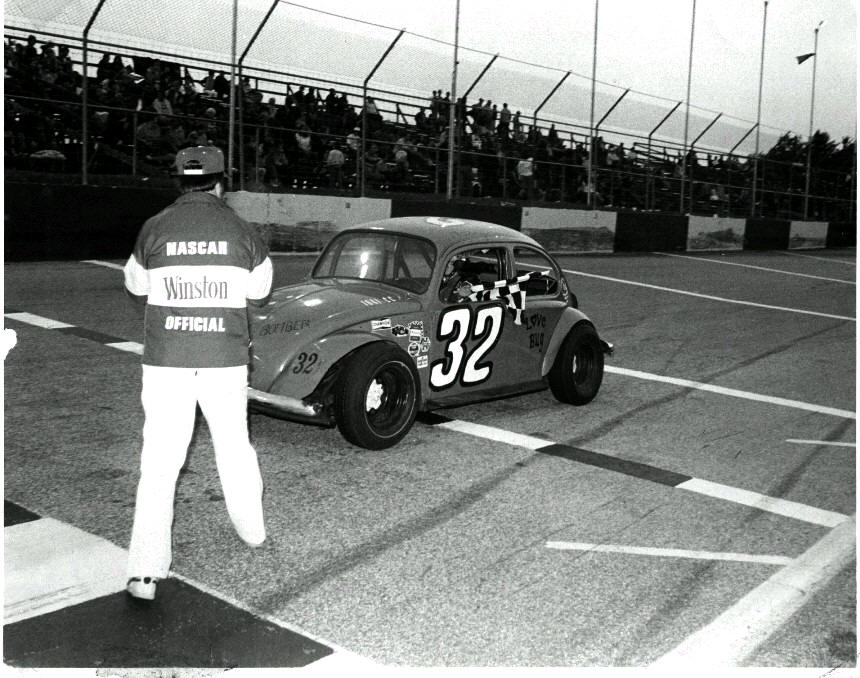 In response to the the rapidly - spreading popularity of mini stock divisions at other tracks like Oxford Plains, Northern NASCAR decided to put in a mini stock class at both Catamount and Thunder Road around 1974. The class started out very vaguely, with a group of cars from mostly North of the Canadian border. In fact, a Canadian, Monique Proulx, won the first mini stock feature, and she remained the only woman to win a feature at Catamount to this day.
Butch True became the division's first big star, and it seemed to be controlled by Burlington area drivers. But, but the second year, it was very clear that the class of the field seemed to be centered in the Barre area - especially in the persons of Jerry Perantoni and Joey LaQuerre. The division remained for about seven years. Although the Volkswagen Bug was always the car of choice, the division saw participation from other makes, like the Carmann Ghia, the four cylinder Ford, Volvos, and a few Datsuns.
The Mini Stocks produced its own stars of repute, and some of its participants went on to higher race divisions. Arguably the most prominent and accomplished graduate was Joey LaQuerre, Sr, who still excels in racing - especially at Thunder Road. Barney McRae, who started in the minis, has gone on to run in the NASCAR Busch Grand National North circuit. Boomer Mumphord and brother, Peter, went on to distinguish themselves in a similar division at Devil's Bowl.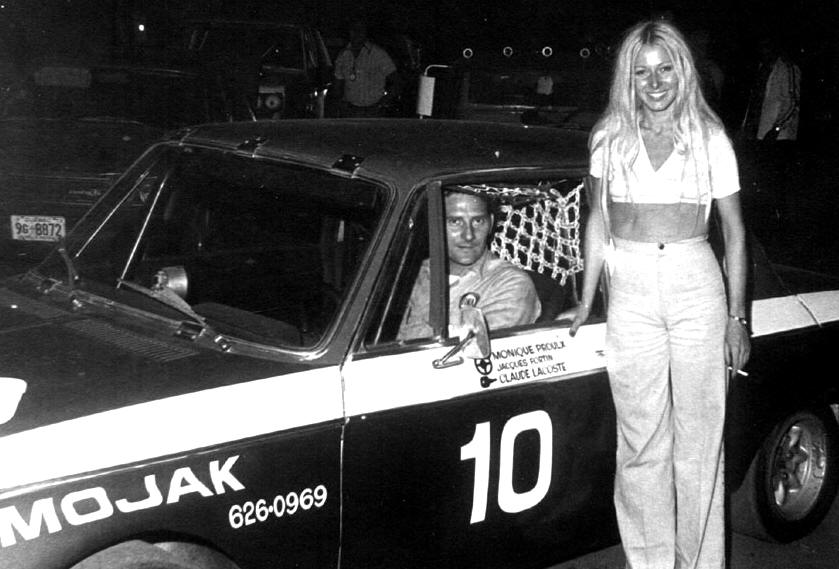 Courtesy of Chris Companion
Monique Proulx of Montreal won Catamount's first mini stock race. She probably had an advantage in car and experience.
MAIN COMPETITORS PAGE

Dick LaFayette
Barre, VT

Butch True
Burlington, VT

Jerry Perantoni
Barre, VT

Joey LaQuerre, Sr.
Burlington, VT

COUPES ERA

Kevin Frink
Plainfield, VT

Mike Richmond
Charlotte, VT

Ralph Potvin
Randolph, VT

Tom Glaser
Shelburne, VT

EARLY FLYING TIGERS

LIMITED SPORTSMAN

HURRICANES

LATE MODEL SPORTSMAN

Later

MINI STOCKS

GRAND AMERICANS

STREET STOCKS

ACT CARS
Do you have pictures of other drivers from this era at Catamount ? If you would like to make them available for me to place on this site contact me at: wladabou@Adelphia.net
or
Bill Ladabouche
23 York Street
Swanton, VT 05488
802-868-4339