The Starin Family Photo Page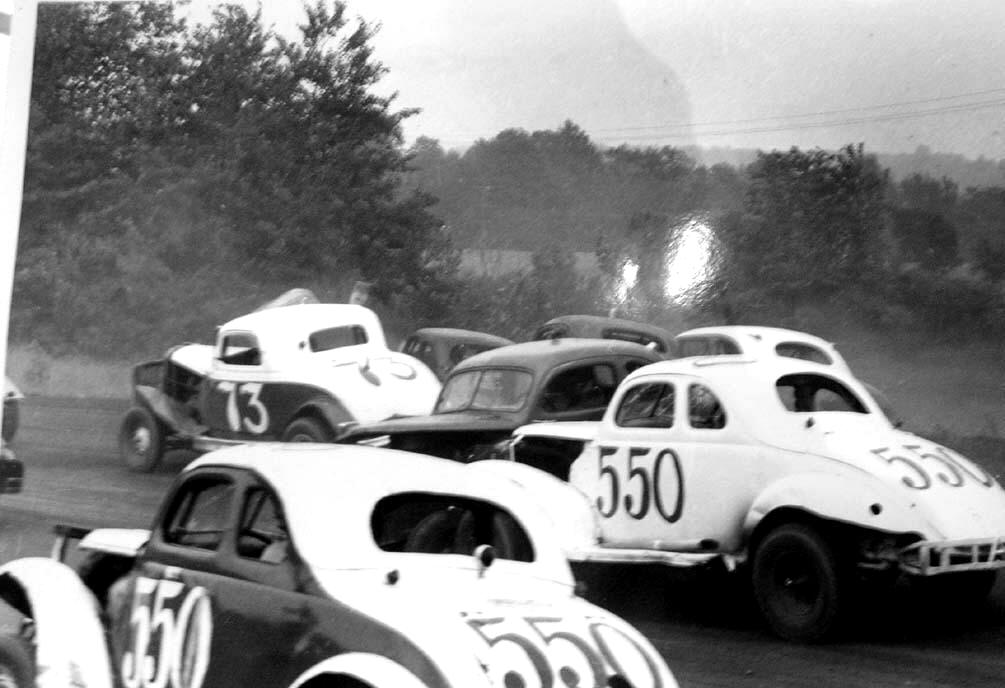 Ladabouche Collection
Both Starin cars are shown in this photo in turns one and two at Whites Beach. It is likely that
Jackie is in the white car and the two tone is driven by Stan Burroughs. The 73 is probably Fred Searing.
The entire crash sequence can be seen on the Whites Beach Speedway page.
Jackie Starin drove stock cars at tracks such as Whites Beach Speedway and Hudson River Speedway in the 1950's. She and husband, Sonny fielded cars, mostly with the number 550. Besides Jackie, who is obviously one of the unheralded pioneers of female car racing, the 550's were sometimes driven by the likes of George Emden [aka Jerry Jerome] and Stan Burroughs. While Jackie receives little attention for her groundbreaking participation, Emden [a former roadster racing promoter] did achieve notoriety as having one of the worst crashes [in one of the 550's] in the history of Fonda Speedway.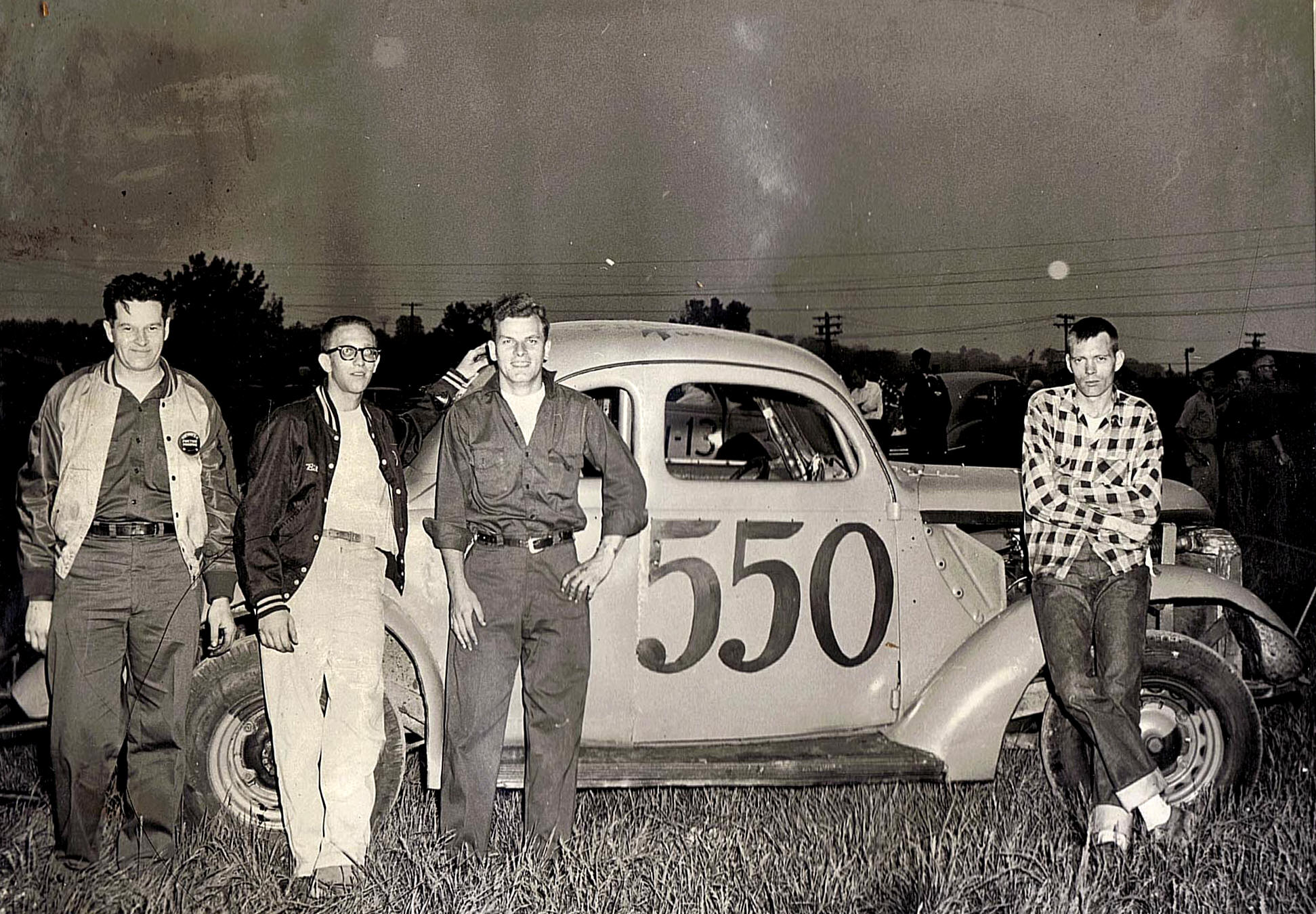 The main characters in the Starin team are: Ed Abel [engines], Bill Musconi, Sonny Starin
[bodies] and Stan Burroughs, one of their stable of drivers. Other drivers included
Jack Harris, Jerry Jerome, Jackie Starin, George Baumgardner, and Herb Dunleavy.
The particular 550 Emden, driving as Jerry Jerome, wrecked, was a former Bob Whitbeck car which no one including Pete Corey could get to handle. No wonder he wrecked it. Jackie is featured in a series of shots of a spectacular wreck at Whites Beach, in her white 550. Luckily, she is not the wrecking car.
I met the Starins at the Saratoga Auto Museum during the 2012 Lost Race Tracks conference. Stupid me, I never thought to get a photo of Jackie and Sonny.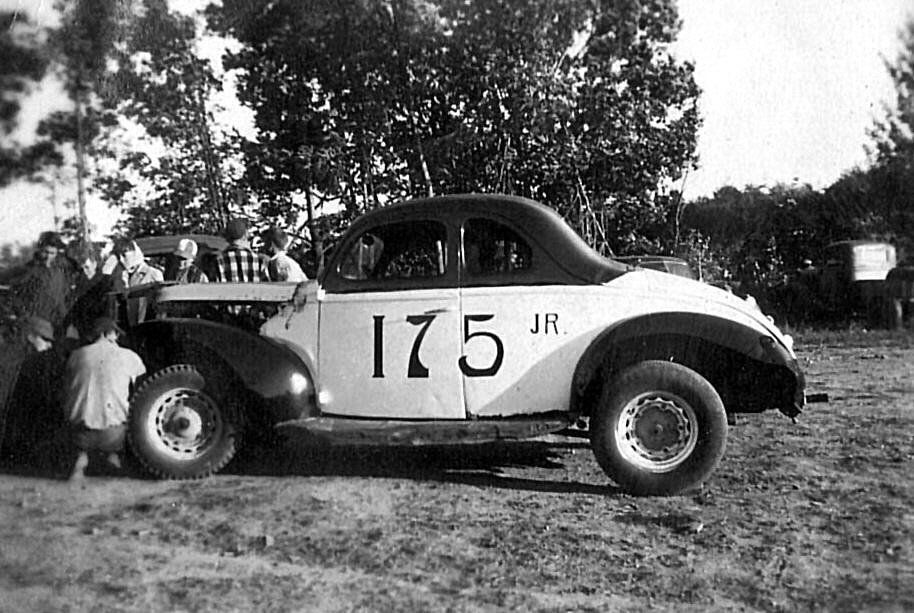 Starin Collection
A Perth pit shot of car 175, Reg Lanphear.
---
The Jerry Jerome Fonda Wreck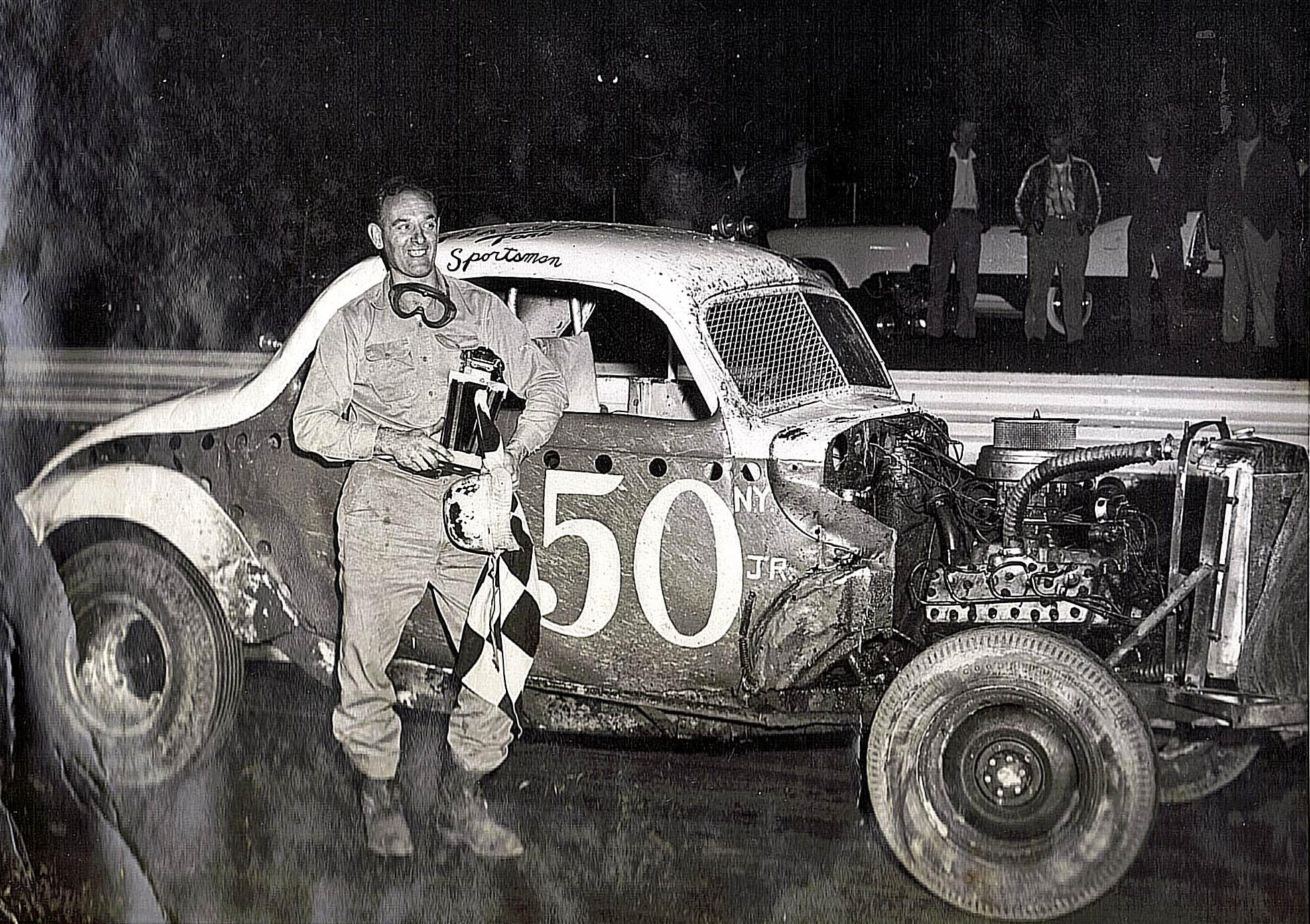 Starin Collection
A good look at a happier Jerome - prior to the Fonda wreck.
Building a Starin 550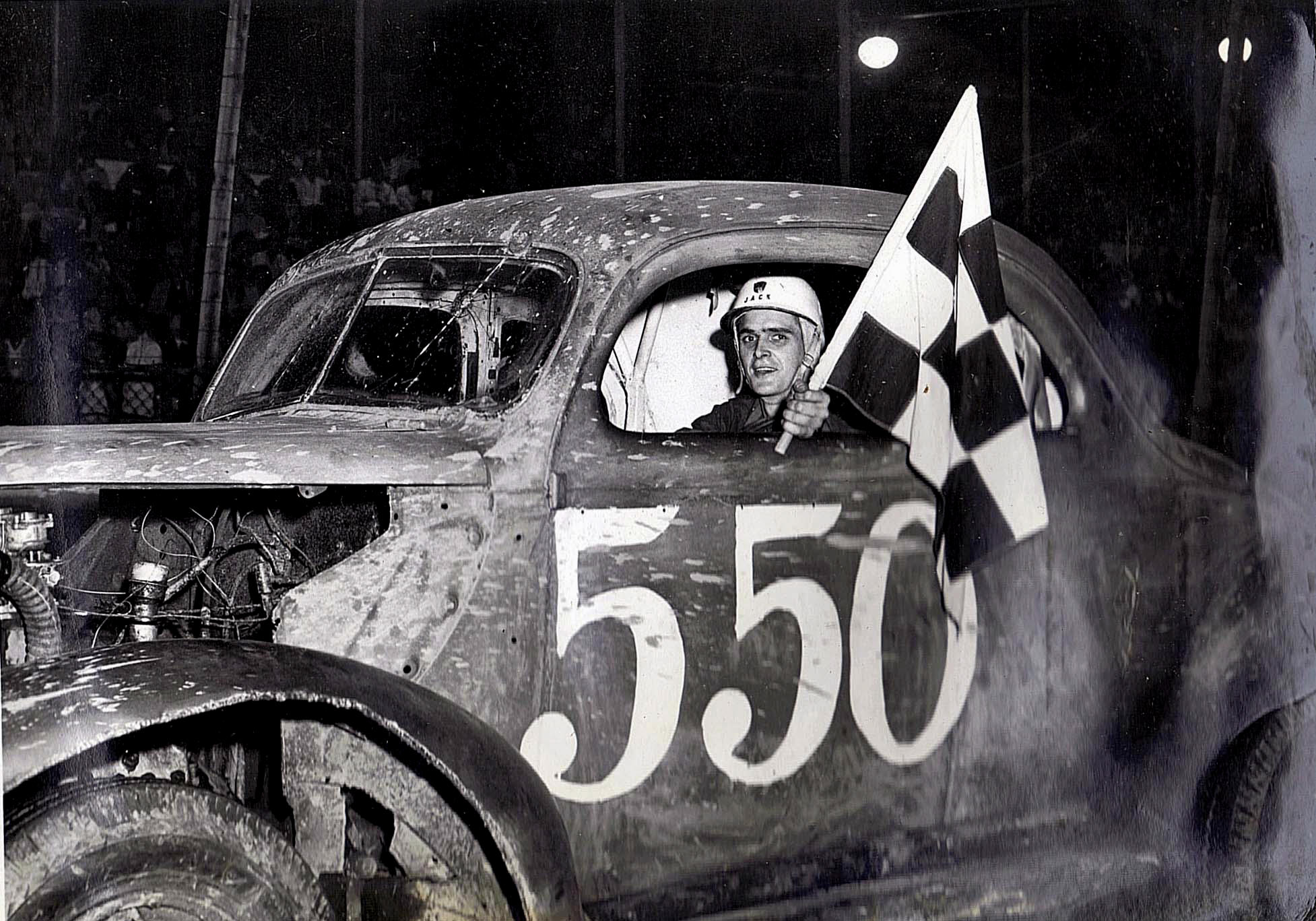 Starin Collection
Jack Harris with a Fonda heat win soon after that car was completed, but before the paint job.
Other Starin Materials
Return to the Main Page
Return to the Main News Page
Return to the All Links Page