THE RIDGE RUNNER RACING TEAM


The Legacy of Fred Searing, Oak Hill, NY
---
The history of the Ridge Runner Racing Team is synonymous with the history of Lebanon Valley Speedway. Fred Searing was not a particularly large man, but his legacy and effect on the New Lebanon, NY speedway is very significant. Today, there are probably still descendants of his family and of the drivers he helped bring along in the sport.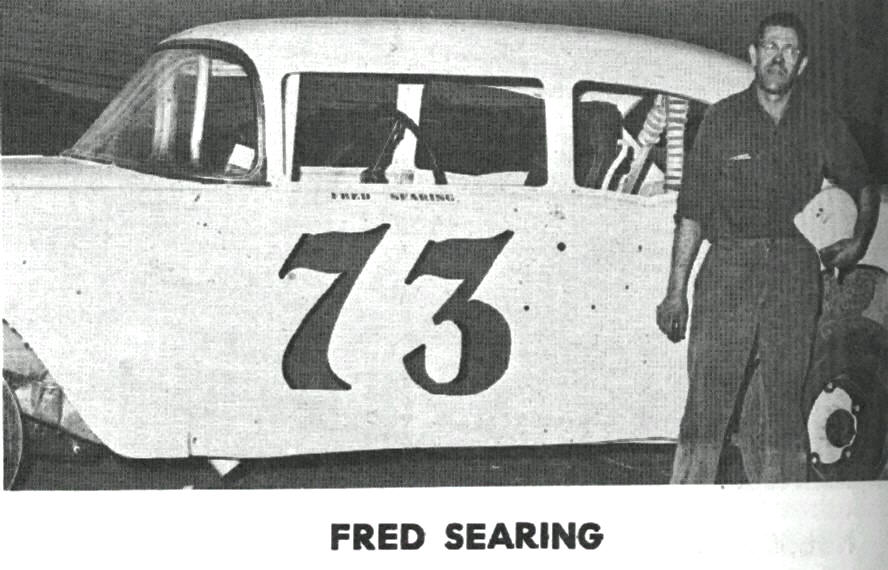 Cavalcade of Auto Racing Photo
Fred, during the Valley period when everyone was going to the late model body.

It started out, in Oak Hill, NY, most likely with just Fred, himself. The team made a trademark for itself with the solid white cars with a distinctive style of red numerals on the sides. I first saw Fred [and his first hired driver Johnny Flach] at the Rutland Fairgrounds show of 1`960, staged by the Lebanon Valley organization. I clearly recall Flach because the announcer, Uncle Art Stuart, had made particular reference to the light on a stick, mounted on Flach's roof. Flach was later announced in the Rutland Herald as preapring to attend the first show at Fairmont Speedway in 1962; but, much to my disappointment, he never showed.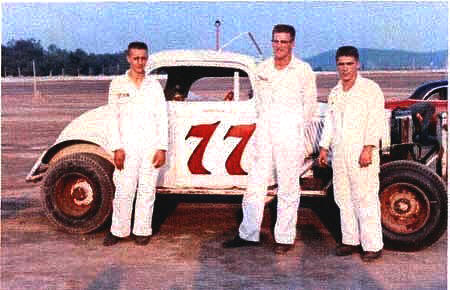 Photo Source Unknown
Johnny Flach [center] with Fred's son, Louie [right] and probably a young Stan Wetmore.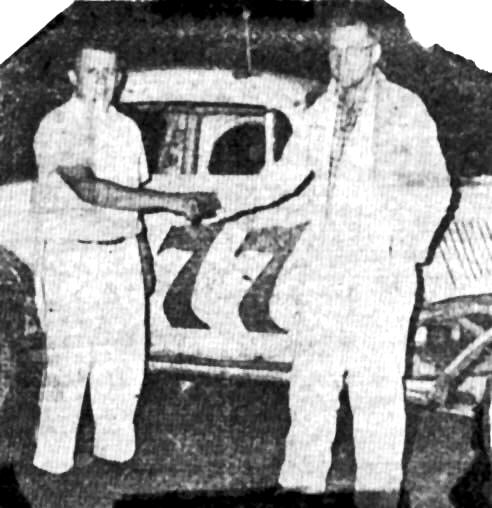 Rutland Herald Photo
Johnny Flach poses with fledgling promoter C.J. Richards in 1962.
The Ridge Runner Racing Team did make it to Fairmont - in the persons of Fred's son. Louie Searing and with Stan Wetmore, who had apparently taken over the 77 from Flach. Searing became a semi-regular at the Fair Haven, Vt. track for a couple of years - even making the cover of C. J.'s CVRA calendar in 1964. Searing probably had many more drivers under his tutelage before he bowed out; but I only recall Fred, Louie, Flach, Wetmore, Mert Hulbeert, and Barry Tripp. Harold Montayne had a stint, as well.

Arnie Ainsworth Photo
Mert Hulbert,
Oak Hill, NY


Arnie Ainsworth Photo
Barry Tripp,
?, NY

Arnie Ainsworth Photo
Harold Montayne,
?, NY

Arnie Ainsworth Photo
Donnie Wetmore,
Oak Hill, NY
Note the Number


Val Blicarcz Photo
Louie Searing,
Oak Hill, NY

Ladabouche Photo
Stan Wetmore,
Oak Hill, NY

Photo Courtesy of Chris Companion
Louie Searing,
later car - Valley

LadabouchePhoto
Mert Hulbert,
Fairmont, 1965

Cavalcade Photos
Johnny Flach,
1962 Valley Champ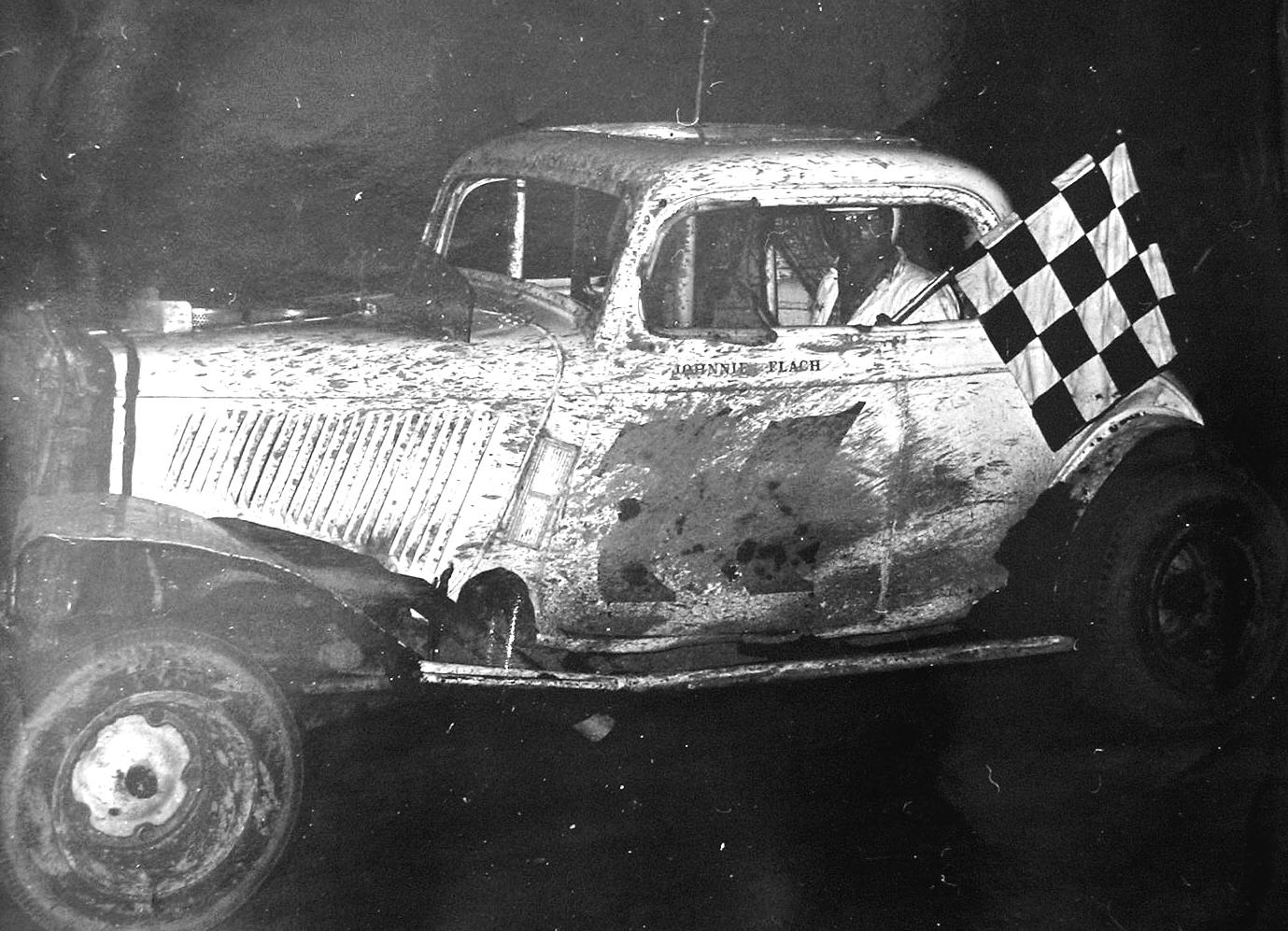 Courtesy of the LaFond Family
Johnny Flach apparently ran at least one CVRA program for C.J. Richards.
Return to the Main Page
Return to the Main News Page
Return to the Lebanon Valley Page