---
---
NEWS & UPDATES
October, 2007
October 8 Hi folks, I haven't died. Schoolwork is just too much right now, and I had that wedding last weekend. I did attend a round table discussion at the Rutland Historical Society on Pico Raceway. I found the society has a few good photos to offer. In attendance were myself, Dan Kearney, C.J. Richards, Jerry King, Ed Fabian, Tom Haley of the Rutland Herald, and various members of the local society. Below is one example of the newly-discovered photos. Kearney graciously lent the museum an original Pico poster.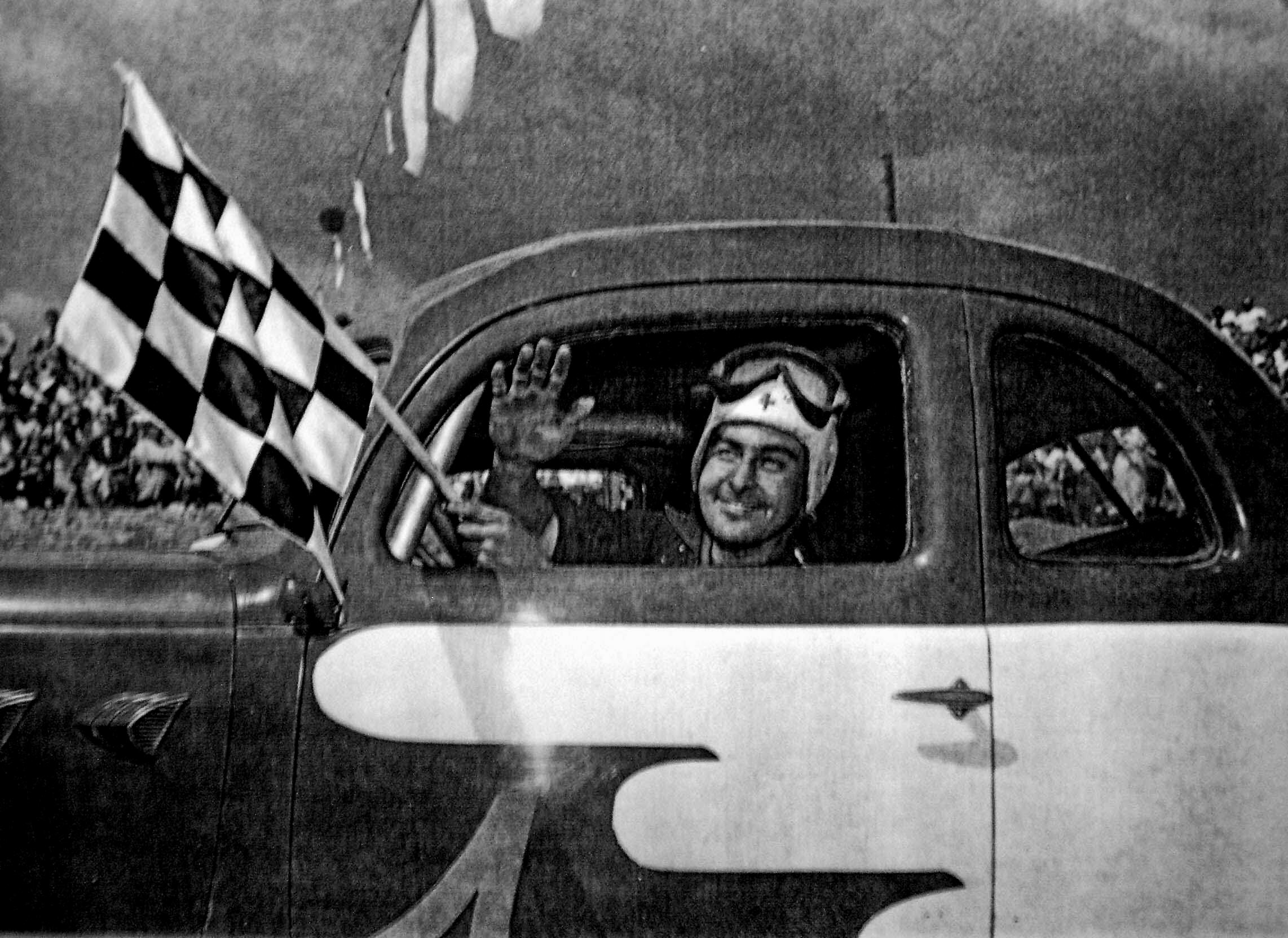 Aldo Merusi Photo
This a Pico feature winner. I believe this is a Utica car, either driven by Johnny Velletto or Junior Bianco. The team became legendary when Lou Lazzaro took over driving.
October 11 I have put a few more photos, courtesy of the Rutland Historical Society, on the Pico Raceway page.
October 14 I have made a few corrections and improvements to: The Overall Drivers' Links Page, the Dick Nephew Page, and the Northern New York Drivers and Teams page. Nothing huge. No new photos. I will archive the September news, finally, as well before going back to school work. I Added the Bruno Family to the Fairmont and Devils Bowl Area Drivers link page.
October 17 Now that we are on Teachers' Convention break, I will try to take some time [as my wife and I get away for a couple of days] to update some pages on the site. Then, upon returning home, I can start getting it up to the internet. Here's a tidbit for you until then. I also added it to the Quenneville page.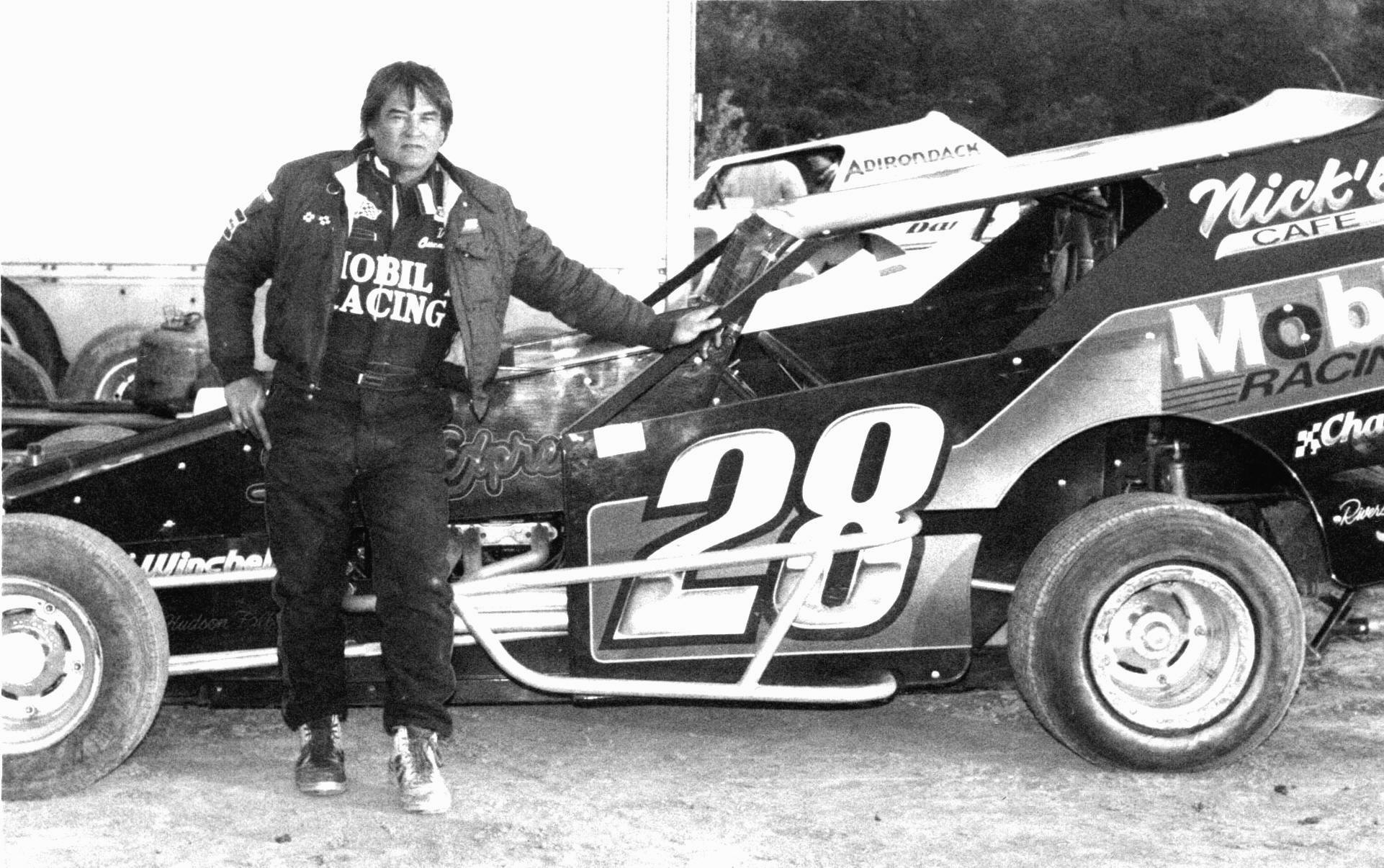 Bob Frazier Photo Courtesy of CJ Richards
Vince Quenneville, Sr. and his final car - the Jack Ryan #28.
October 18 Waiting for the wife to get ready to leave, I put a couple of previously-unknown photos on the Black Jack DuBrul page. Somebody tell Bob Novak. I also made a few informational changes on the Otter Creek Speedway page. I have placed some of the Norm Vadnais photos on the page for Races at the Rutland Fairgrounds. The rest of the fairgrounds shots will be put on soon after.
October 22 Put more Vadnais photos on the Races at the Rutland Fairgrounds . I also put a Ted Brown section on the The New Hampshire Boys page.
October 26 I found out from Neal Davis the identity of one of Ted Brown's crewman on the New Hampshire Boys page. I also did a couple of adjustments on that page. I received the most wonderful photos in the past 2 days: C.J. Richards sent me the only good shot I have of Saratoga's Spence Parkhurst , and one of 467, Charlie Morse. I also got one that brought me back to my childhood, when my neighbor Tony Provencher used to race at Pico Raceway. Thanks to Tony's daughter, Deborah. Check him out on that page, along with CJ's two photos. I know Parkhurst raced there sometimes and I bet Morse did.
Tonight has given me a chance to install a link on the Fairmont / Devil's Bowl Drivers' page for the Checkmates page, which covered an obscure but fascinating team from Sudbury, VT. I also placed Parkhurst and Morse on the Stateline Speedway page, as they were absolute regulars there. There are a few more photos added to the Stateline page; they are driver I believe were apt to appear at the track sometimes.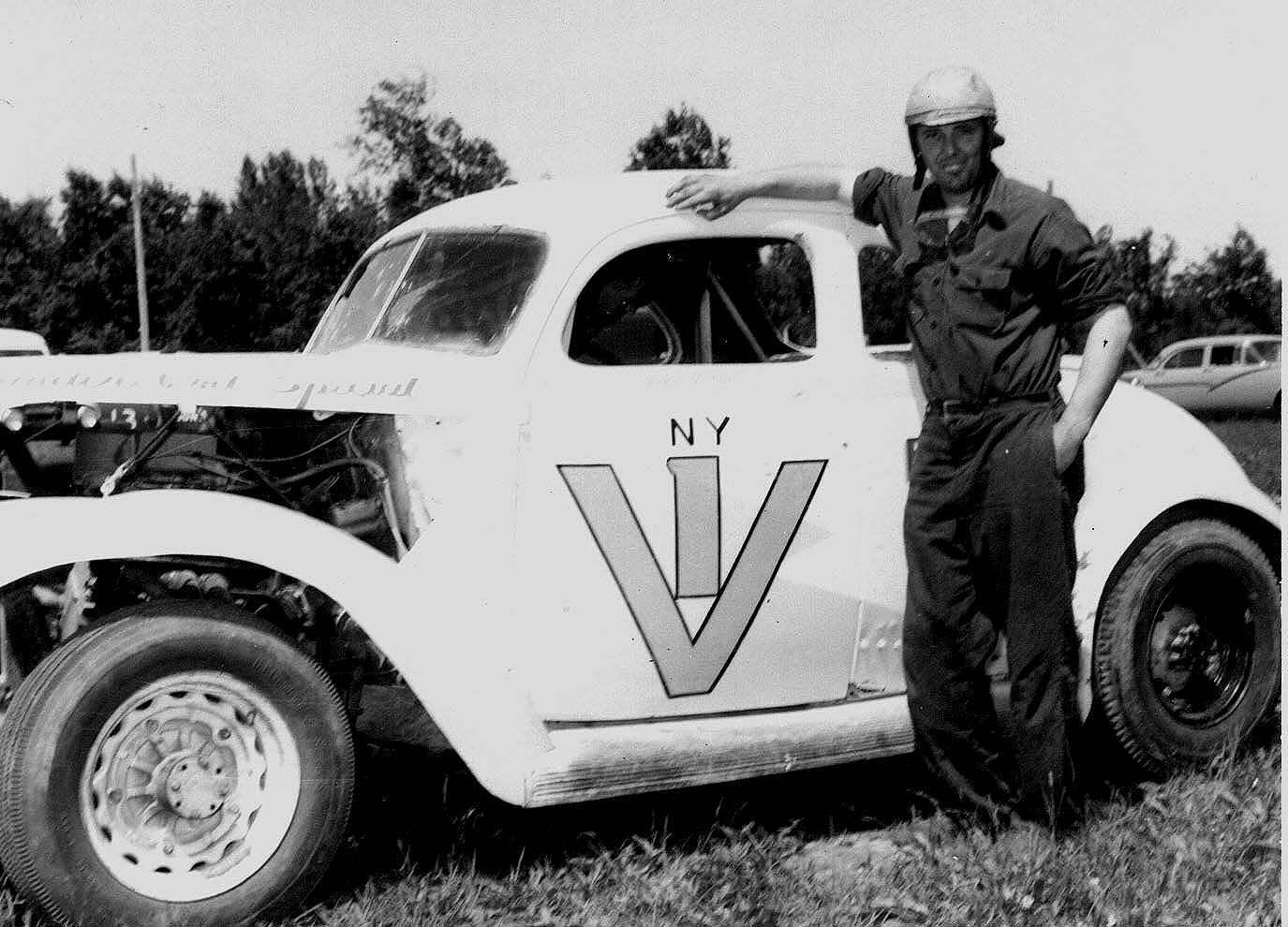 Bob Mackey Photo Courtesy of C.J. Richards
Northern Vermont and New York racing pioneer Jackie Peterson - at Airborne.
October 28 I found myself with more photos and info than I have time to process. That is sure a contrast to when I began this work in 2005. I realize that, some day, I have to stop adding stuff and work on making it easier for people to navigate around in this big site. With heart in throat, I just replaced my main page with a newer, hopefully easier-to-use version. I hope it works !
I put a very significant photo on the Races at the Rutland Fairgrounds page. I continue to try and figure out every car that raced on that infamous program complicated by a setting sun, a narrow track, and much, much dust.
October 30 Although I have a ton of schoolwork to do, I managed to throw out another carrot - a photo that is either Ashland Park action or Fairmont Speedway [CJ era] action. The thing is - all cars in the photo are Warrensburg, and I don't see the familiar Fairmont cement wall. So, I decided to put on the Ashland Park page for now.
October 31
Here we go again - the end of another month. I'll get it archived eventually. Happy Halloween. Justin St. Louis shot a bunch of photos on the grounds of the old Northeastern Speedway in Lower Waterford, Vermont. They, as well as some I took in the late 1970's, will end up on the page of that speedway at some point. Below, is a sample.

Justin St. Louis Photo
Turn 4 at the Northeastern Speedway site in Lower Waterford, VT.
For all 2005 News and Updates Archives - Click Here
For all 2006 News and Updates Archives - Click Here
For all 2007 News and Updates Archives - Click Here
Go to the Site Navigation Aid Page