Nels Grignon
OLD SCHOOL LEBANON VALLEY DRIVER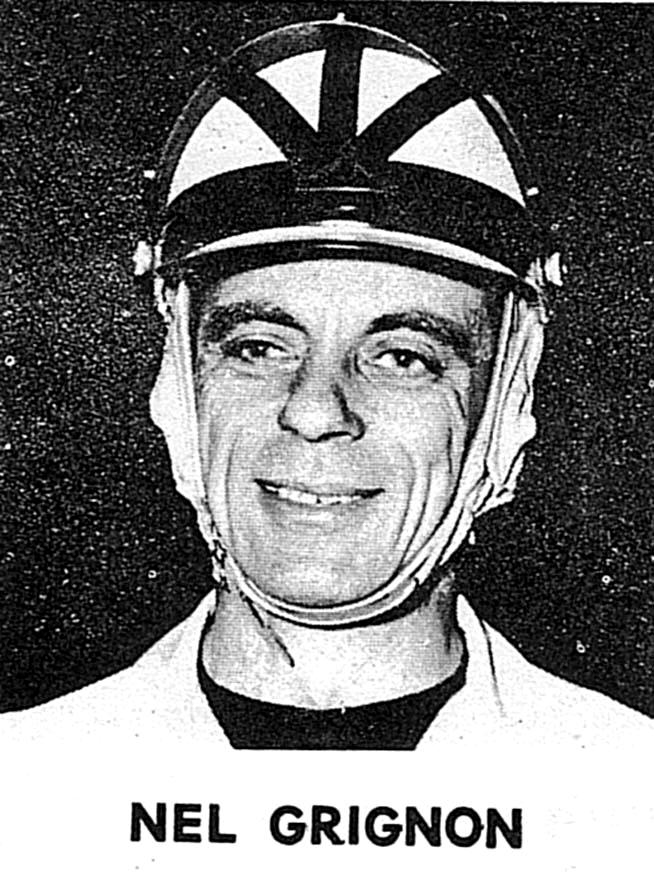 Cavalcade of Auto Racing Photo
Many of the photos on this page are courtesy of Jamie Grignon, and are family photos. Nelson Grignon was typical of the early era Valley drivers. He started at tracks like the Pine Bowl, in Snyders Corner, NY and Whites Beach Speedway in Ballston Lake. It is likely that Grignon, a feature winner at the Valley, also ran at tracks like Route 66 Speedway [the Hollywood Bowl], Burden Lake Speedway, and even tracks like Greenport Speedway.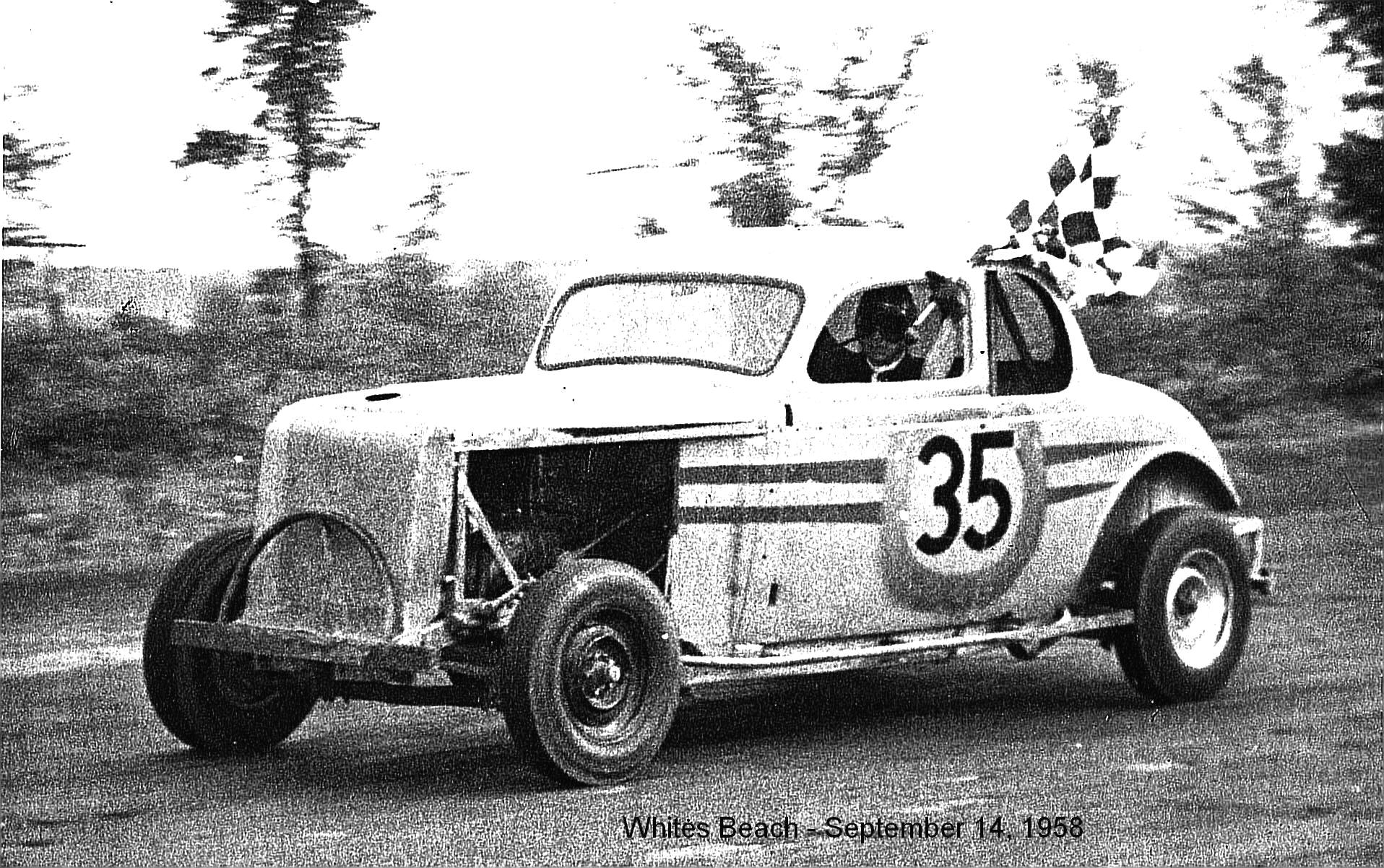 Photos Courtesy of Jamie Grignon
[Above] Nels flies the checkers after a win at Whites Beach. [Below] - a pose with the Whites Beach car.
Due to the increased graphic decorations, I would assume this is later in this car's life than the shots below.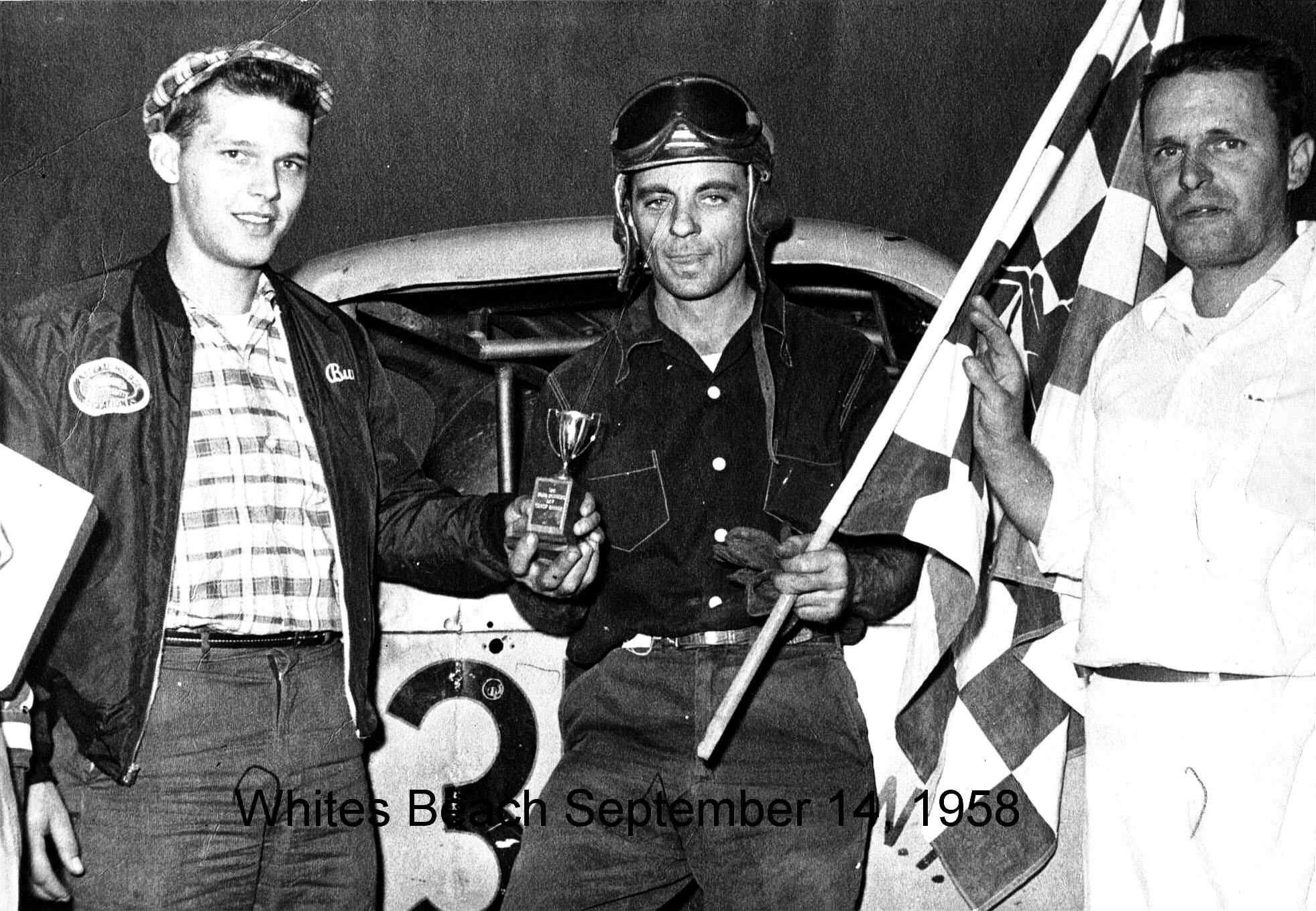 Nels, receiving a tiny trophy in Victory Lane at Whites Beach.
I don't know the chief starter, but the presenter is a young
Bunny Bunnell, future Devils Bowl official.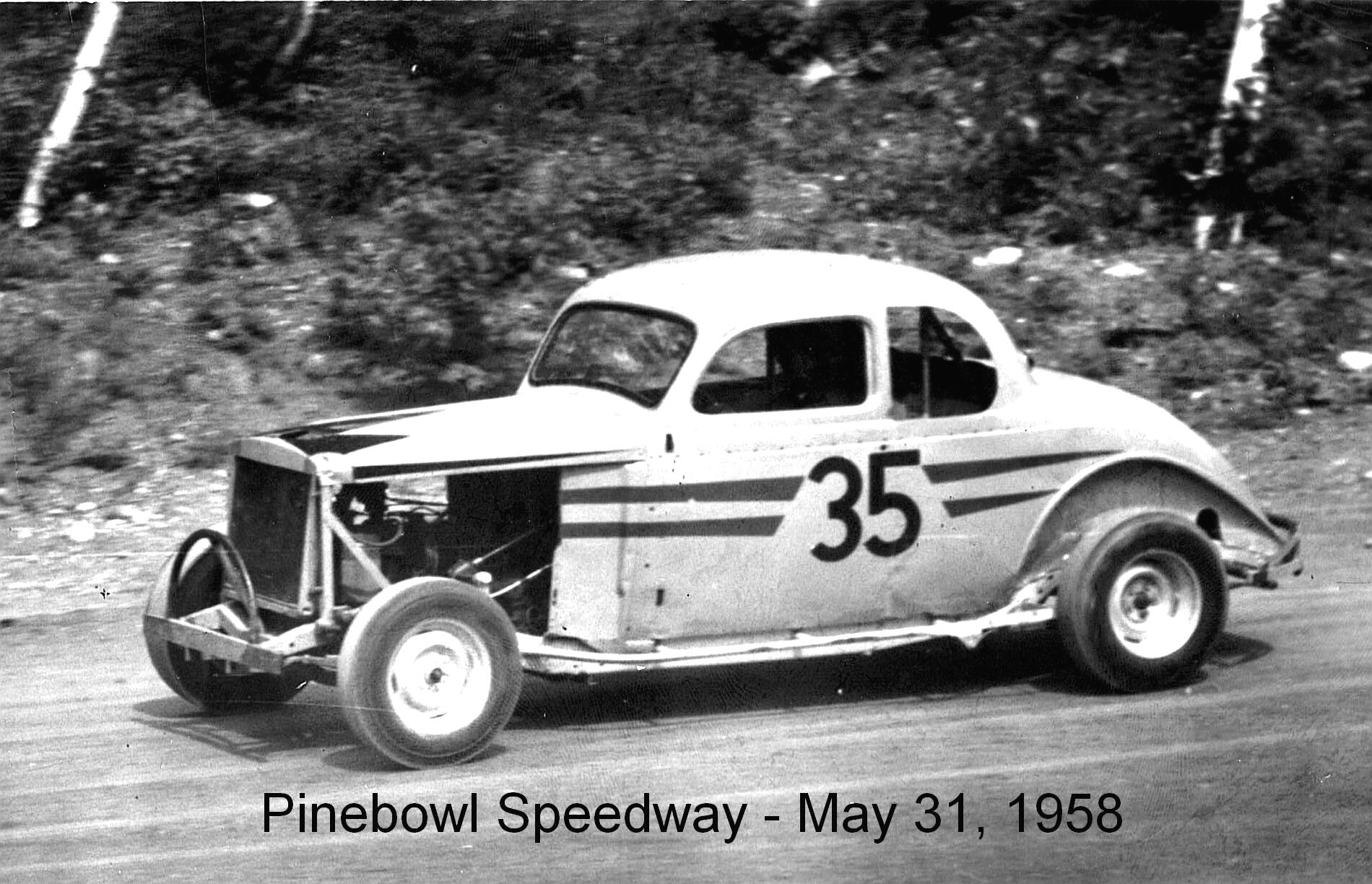 At speed at the Pine Bowl Speedway, probably in a season when he was also running The Valley.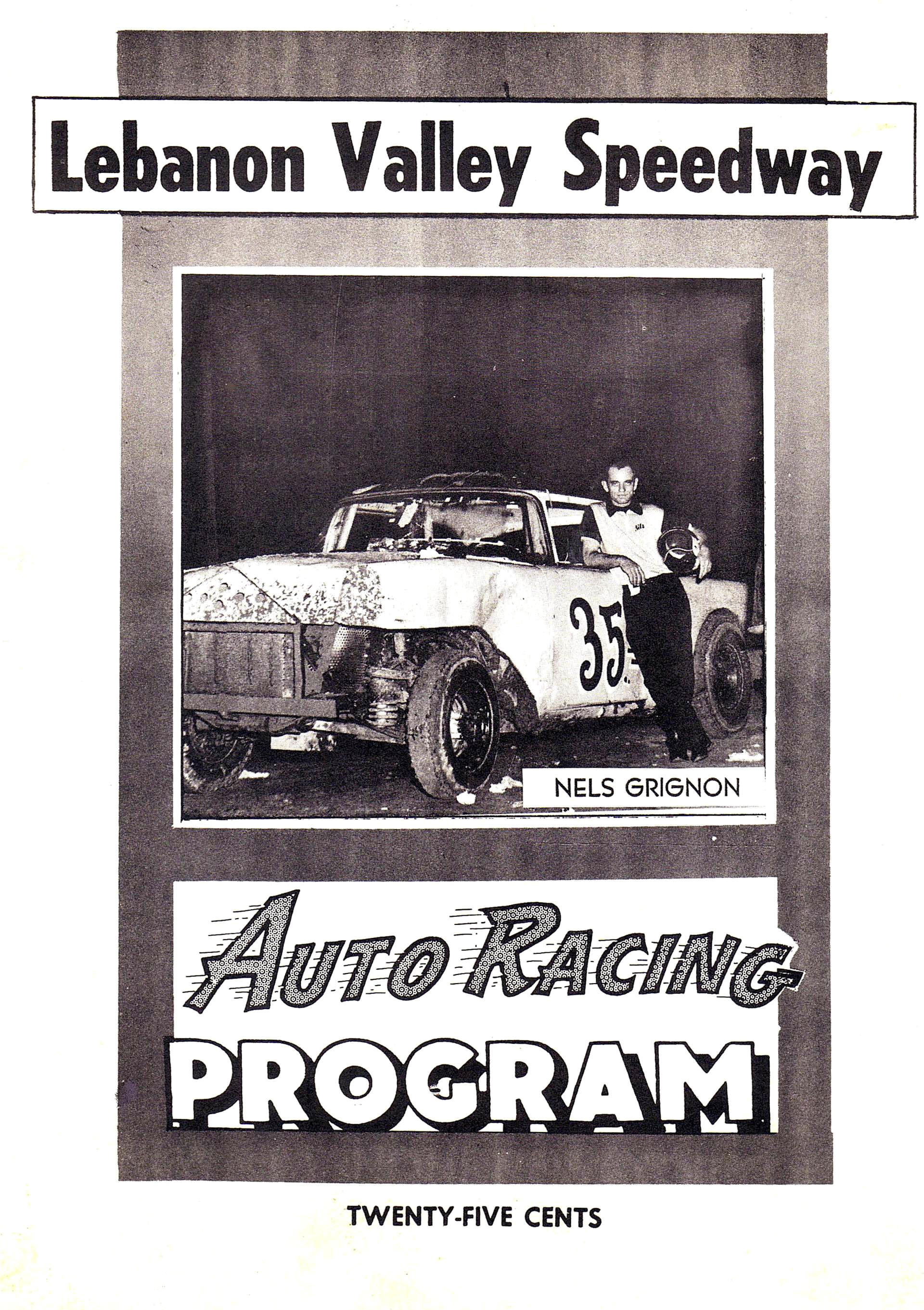 Courtesy of Jamie Grignon
Grignon was good enough at the tough Valley to rate a program cover.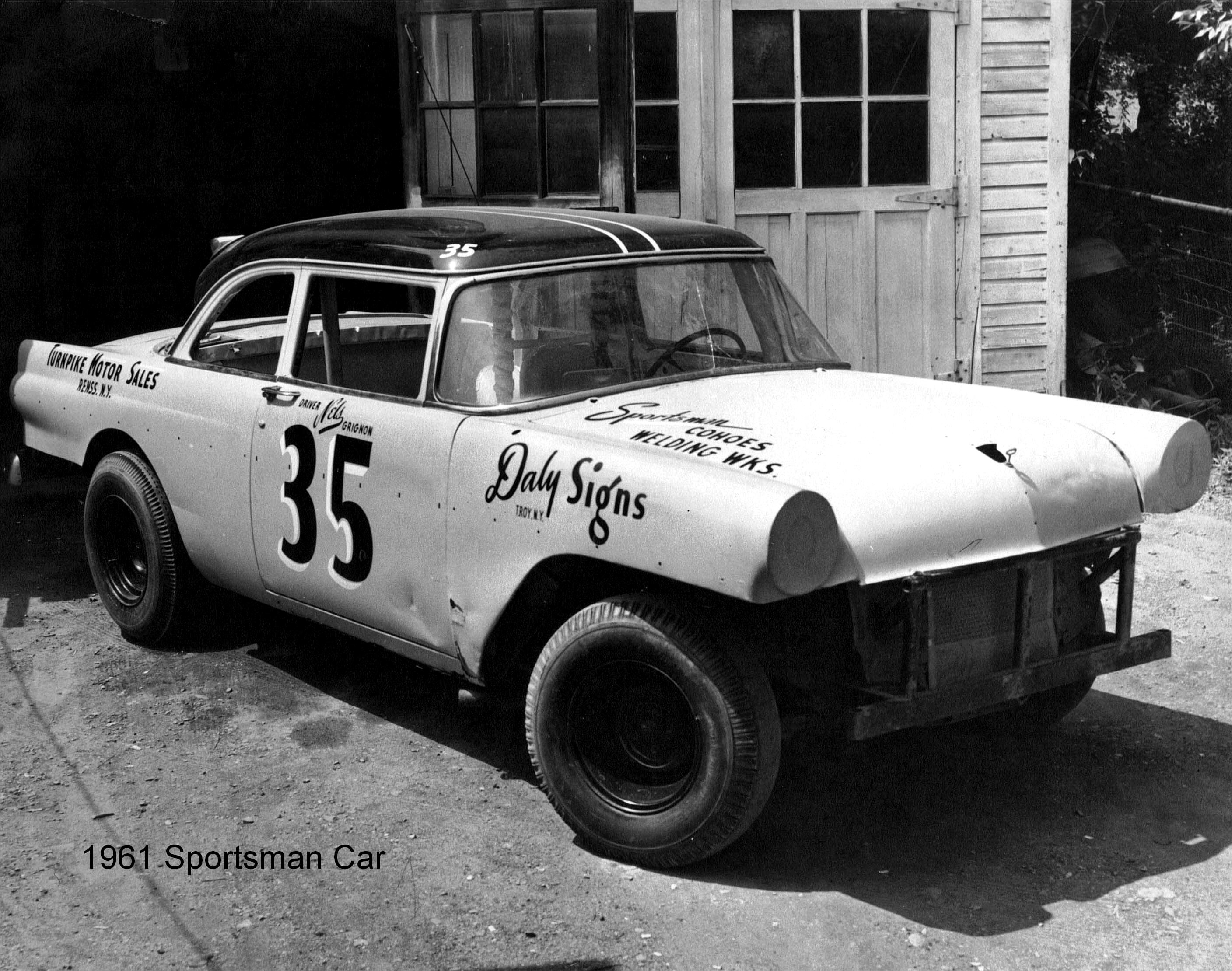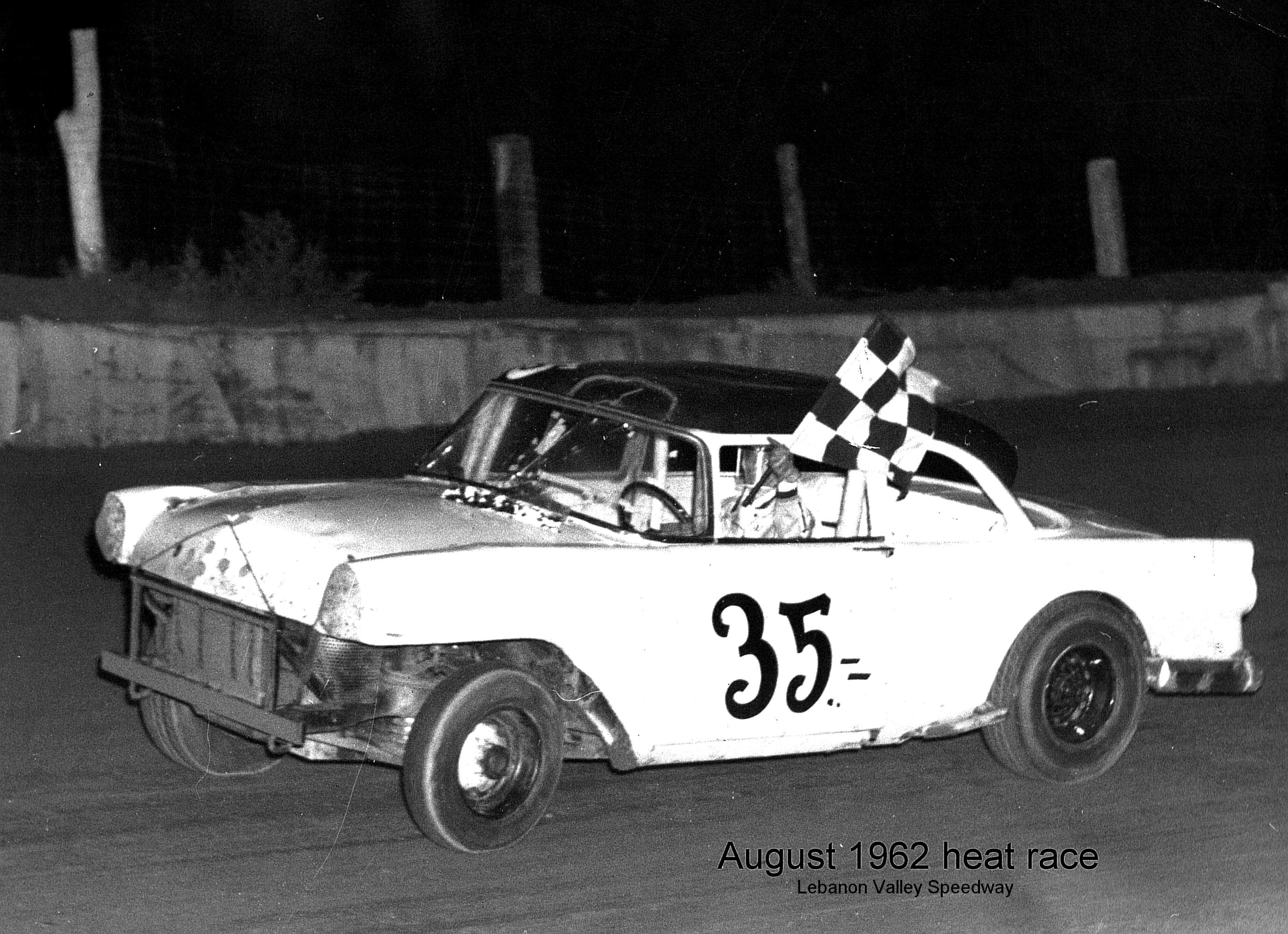 Photos Courtesy of Jamie Grignon
The Lebanon Valley car... and the feature win in 1962.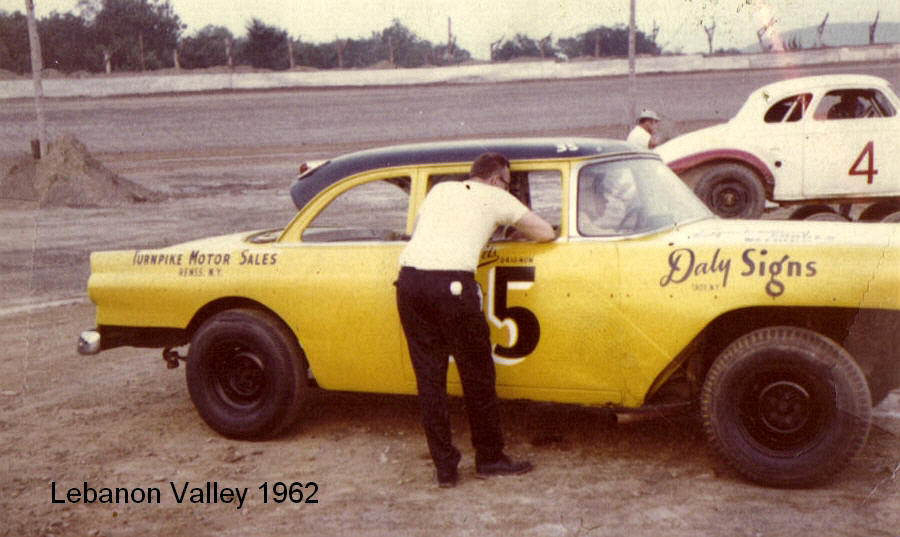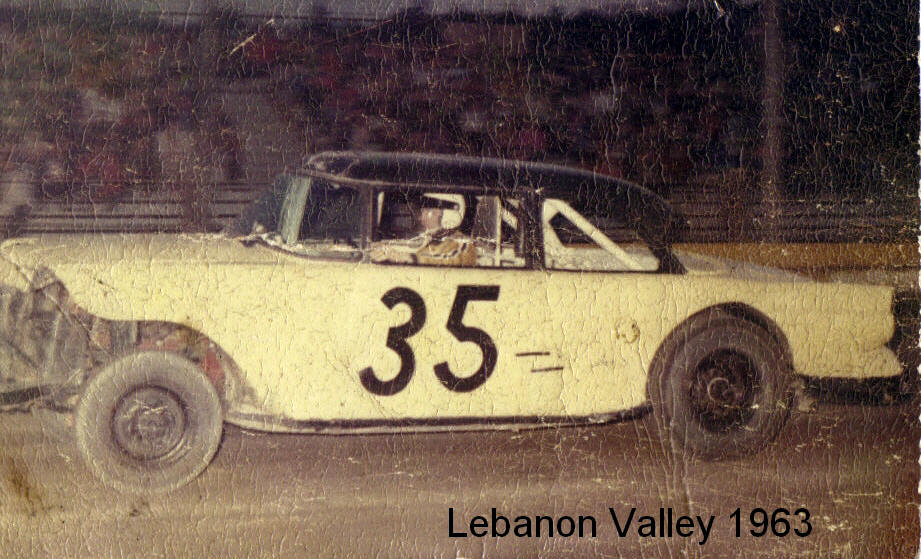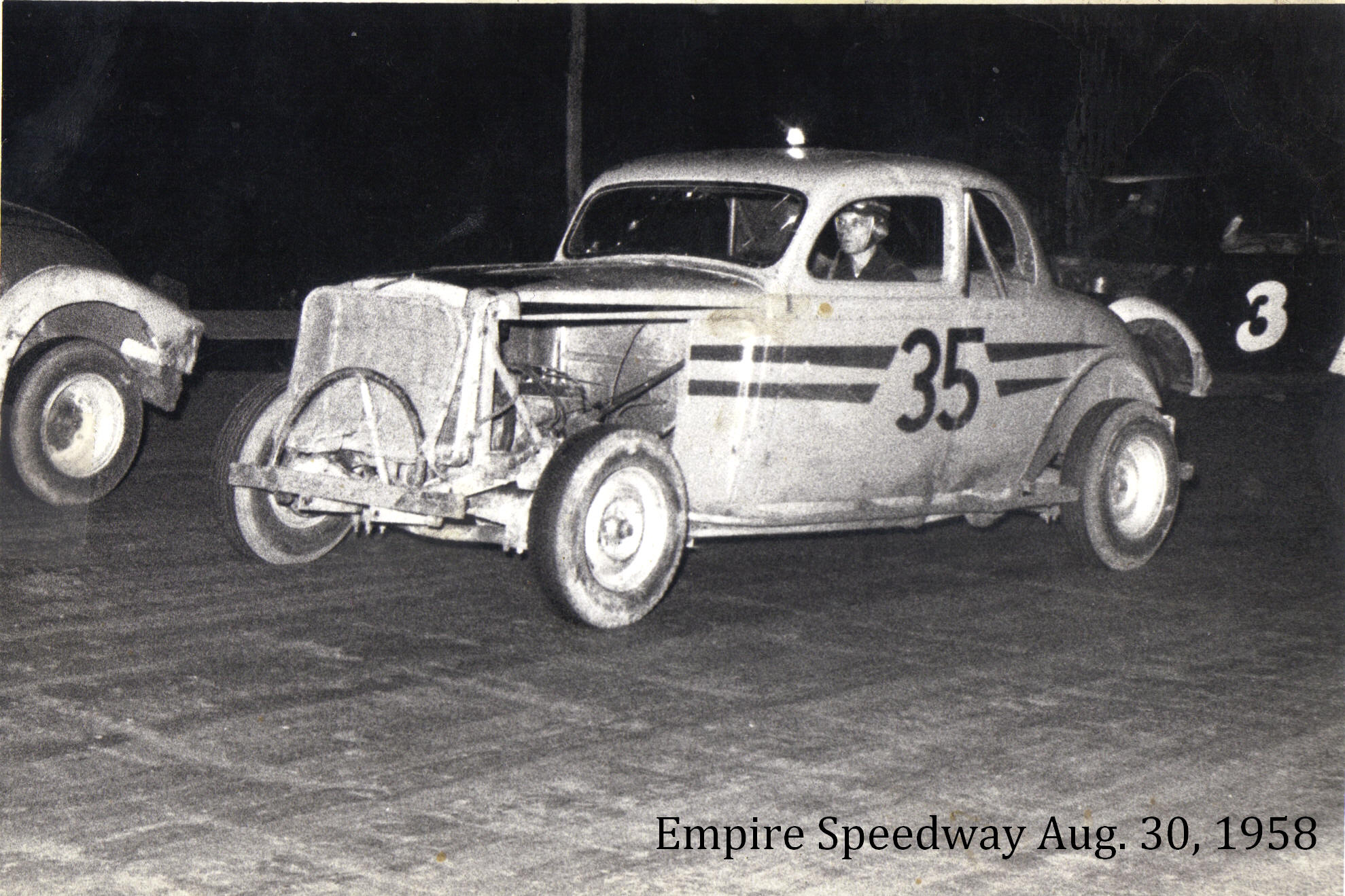 A visit to the paved Empire Raceway in Menands.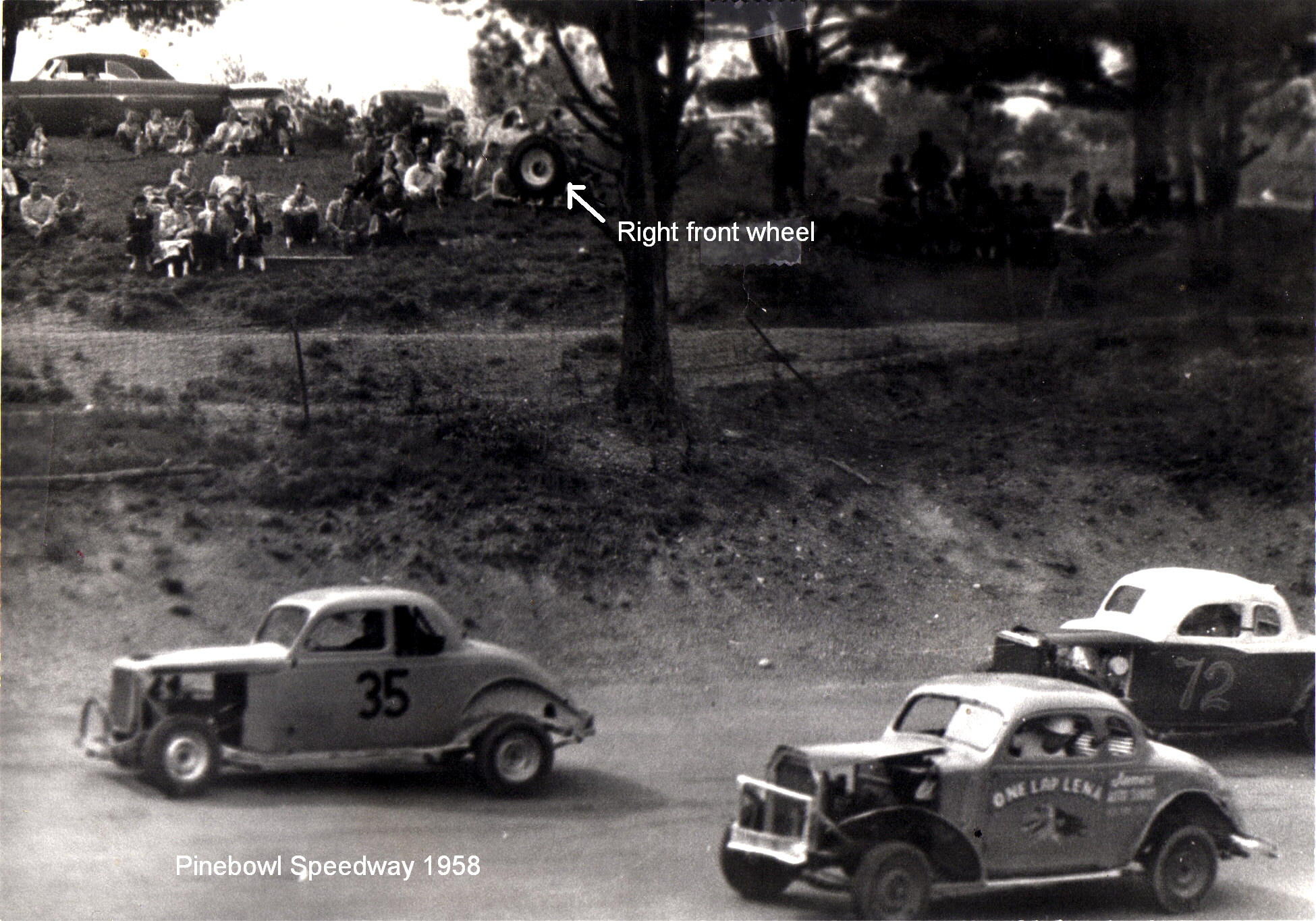 Nels loses a wheel at the Pine Bowl in 1958. The shot is somewhat reminiscent of that LOOK magazine photo
of the wheel flying through a picnic area near Burden Lake Speedway early in the decade.
A LETTER TO ITS DRIVERS FROM LEBANON VALLEY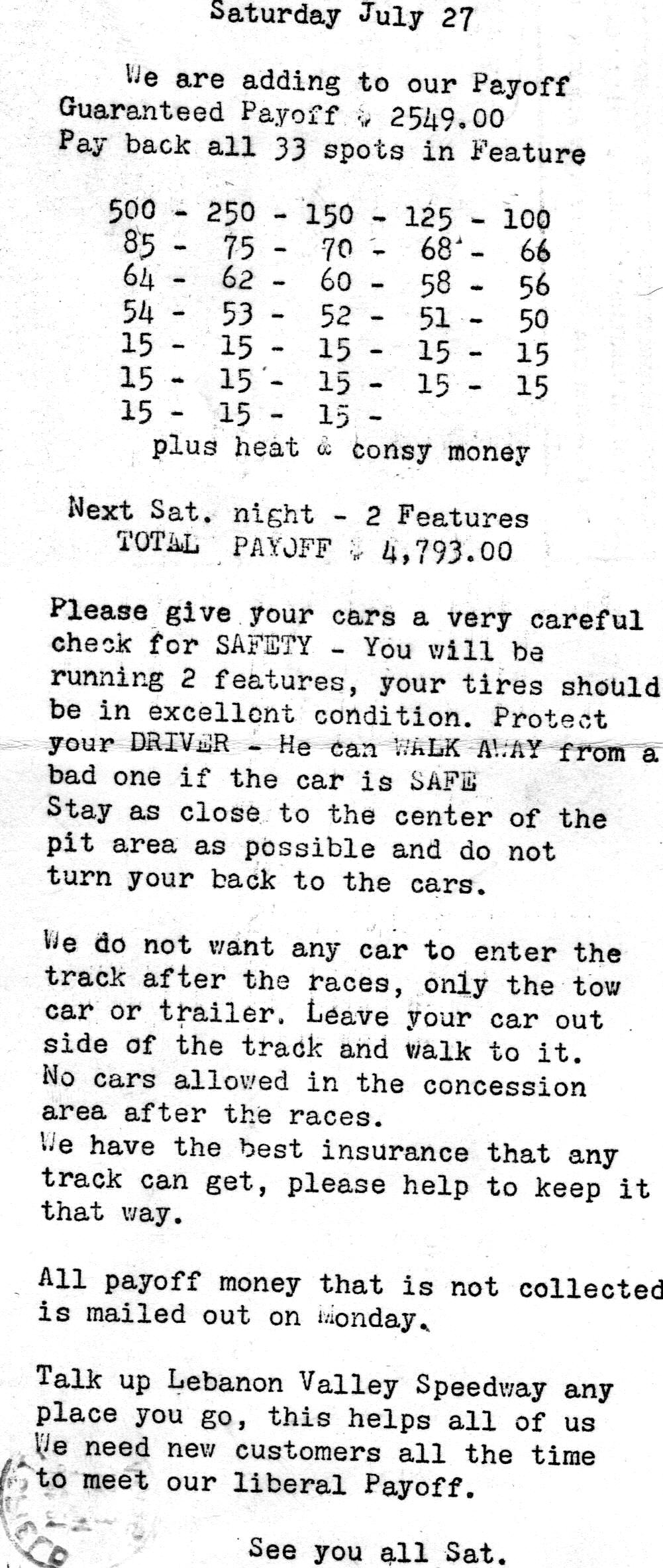 Return to the Main Page
Return to the Main News Page
Return to the New York Drivers Link Page
Return to the All Links Page