HENRY MONTANDON
The Frozen Logger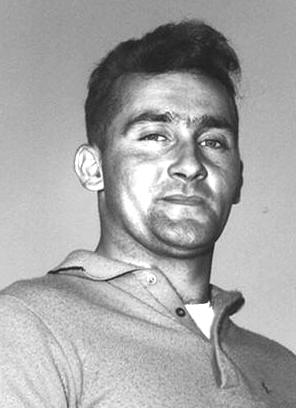 Photo by McIver, Courtesy of Cho Lee
FOR GREAT MATERIAL ON HENRY GO TO http://www.176racing.com/spiritofthe76.html

|From an ebay Auction

Photo by Bill Ladabouche
Lloyd and Henry [2nd and 3rd from right] at the Bear Ridge 40th Anniversary

Photo by Bill Ladabouche
Lloyd's restored 0, driven
by Henry

Courtesy of 176Racing.Com
Henry with brother - in - law and former car
owner Lloyd Hutchins, Jr.


Courtesy of Justin St. Louis
Henry's big Labor Day win, 1963

Courtesy of 176Racing.com
Henry and Lloyd's

car - at home.


Courtesy of Cho Lee
Henr, with a B Class car or Flying Tiger.
Apr 13 - I added a ne

Photo by Bill Ladabouche
Henry taking it easy os the
NEAR show at Thunder Road.

Courtesy of Cho Lee
Henry [car 33] avoids
certain trouble at T Road.
FROM THE NEWS RELEASE ON HENRY'S PASSING:
Thunder Road's "Frozen Logger" Passes Away
Montandon "made Thunder Road what it is today"

BARRE, VT –Thunder Road Int'l Speedbowl mourns the passing of one of its legendary stock car racing
pioneers, Henry "The Frozen Logger" Montandon of Waits River, VT. Driving a flathead-powered #76 Ford coupe owned
by Lloyd Hutchins, the popular Montandon scored the biggest victory of his career at the Barre, VT track in the
1963 Labor Day Classic.
"That victory was a bit of an upset, and it still means a great deal to me," said Hutchins. "Henry was a
sweet man with a good sense of humor. He was full of one-liners, and everyone loved him."
A woodsman by trade, Montandon was successful in both the open-wheeled coupes and the full-bodied Flying
Tiger cars that brought Thunder Road to national prominence in the 1960s. During the formative years of Thunder
Road, he often out-dueled high-profile racers including Johnny Gammell, Ronnie Marvin, Harold Hanaford, the
Ingerson brothers, and National Champion Rene Charland.

Courtesy of Justin St.Louis

Montandon was also a frequent winner at tracks in Rumney, NH and Waterford, VT, and competed into the
1990s. He had been a frequent visitor to Thunder Road and other New England tracks in recent years with Hutchins
and their fully restored coupe racer.
"Henry helped Thunder Road become what it is today," said Ken Squier, the track's founder. "The impact he
had on stock car racing in and around Vermont during the early years will never be forgotten."
Mr. Montandon passed away on Friday, March 14 at his Waits River home. He was 72.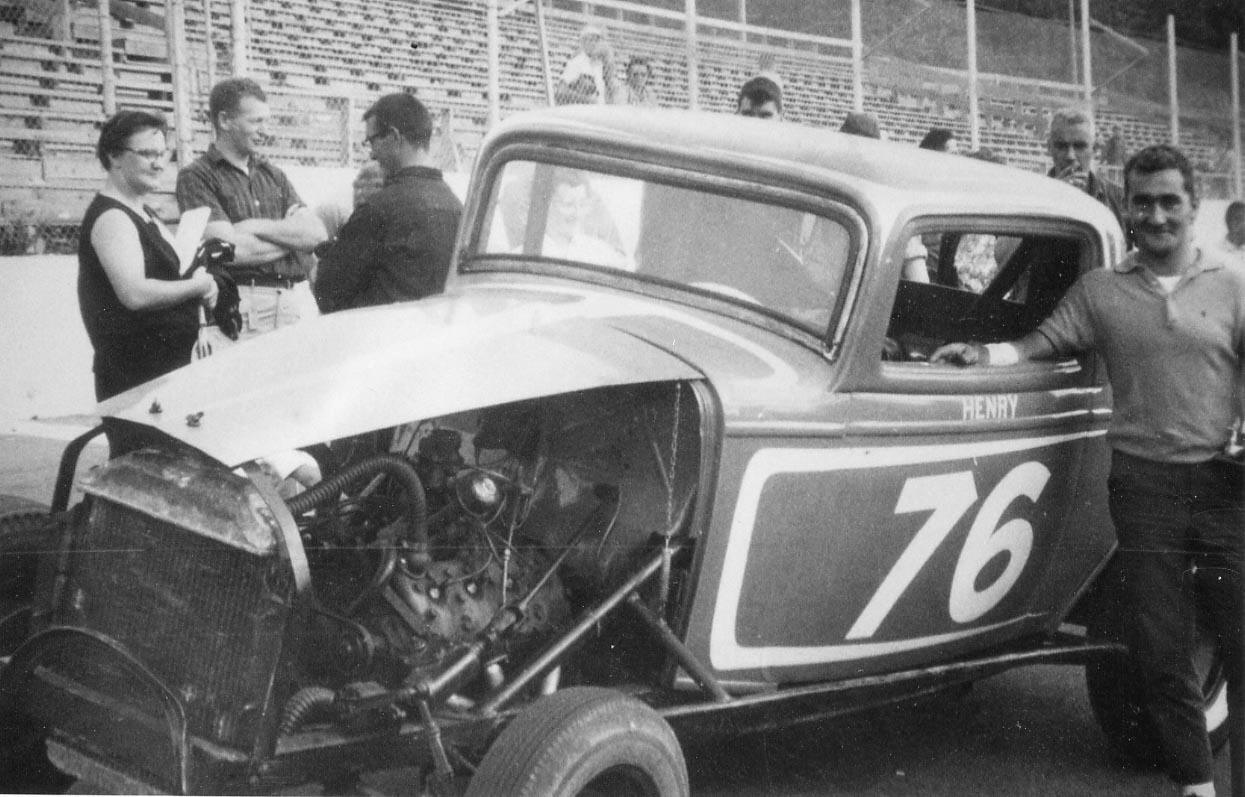 Courtesy of 176 Racing.Com
Henry, at Northeastern Speedway, Lower Waterford, VT.

Courtesy of Justin St. Louis
In Lloyd's restored 76, at T Road.