THE TRACK AT EAST CORINTH, VERMONT
The Old Fairgrounds Oval on Fairgrounds Road
I don't have a lot of information on this track. I learned about it from a few brief comments made from Johnny Gammell and Lloyd Hutchins. Located just of VT Route 25, it was almost visible from the state road, up on a hill. From what I can determine, some of it is now involved in a quarry in that vicinity. A Terraserver satellite photo shows some of what appears to be an oval - in between Fairgrounds Road and Route 25.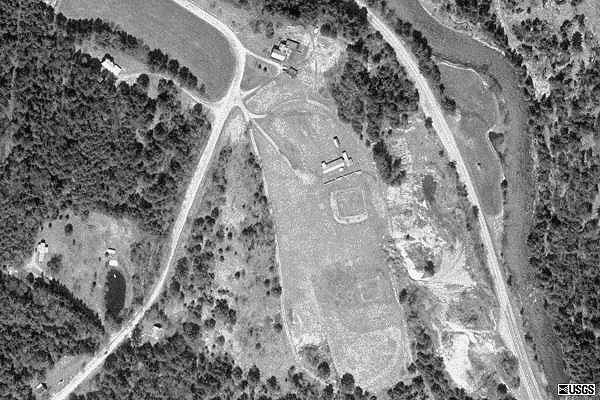 Terraserver USGS Photo
You can make out the oval at the bottom of this photo. Route 25 is
to the right and Fairgrounds Road is to the left. This is in 1995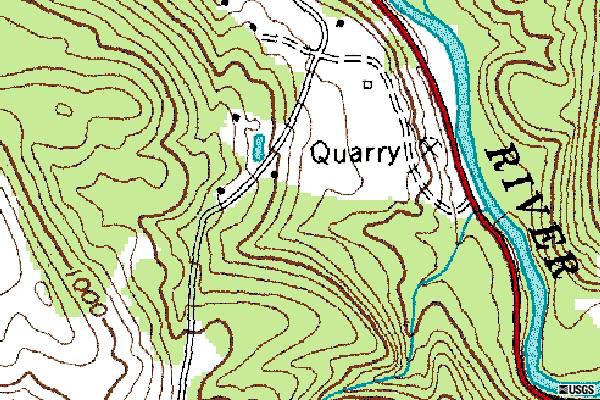 Terraserver USGS Map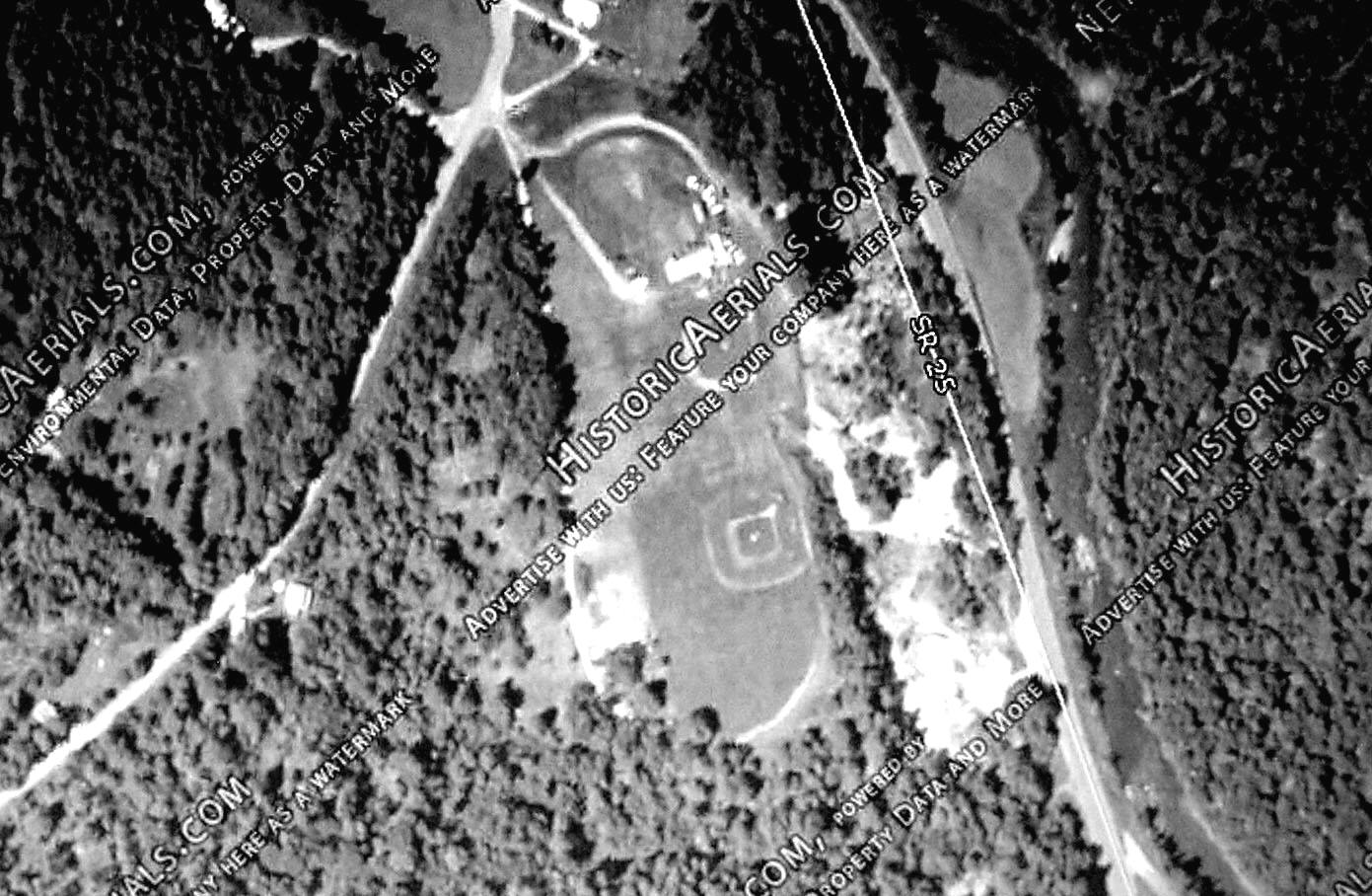 Historical Aerials.Com Photo
You can still make out the oval in 2003.
According to both accounts, John Pierson, Sr., who operates a school bus fleet from a garage not far from the site, was a definite competitor there. According to Hutchins, one of the Pierson boys had a hankering to race at East Corinth and he ended up installing a seat harness made of horse harness. When he flipped the car during a race, the car caught on fire. He could not unfasten the homemade seatbelt and had to be cut loose by a brave bystander. His mother then pronounced that would enough of the new sport for that particular sons of hers.
I suspect he might be the patriarch of the family of Piersons who regularly run at Bear Ridge Speedway. I have a photo of one Pierson receiving a trophy at Thunder Road, along with the great Roy Forsythe and Larry Granger, but I have no way of knowing if it is the same guy. I hope to get more on this track, as time goes by.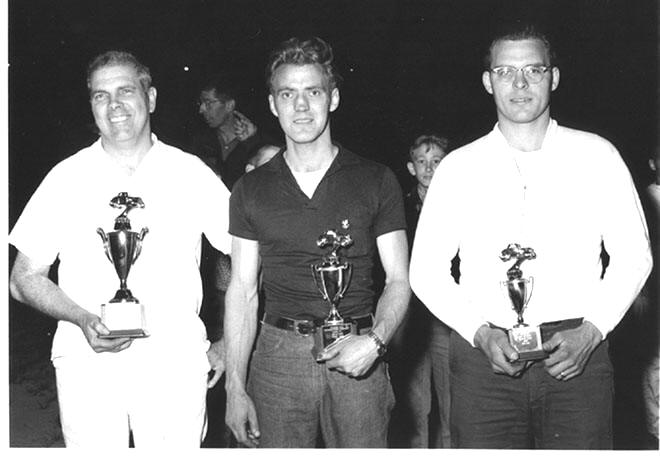 Courtesy of Cho Lee
The Pierson to whom I am referring [Bruce] is the fellow at far right. I have also heard claims this is Pete Pierson.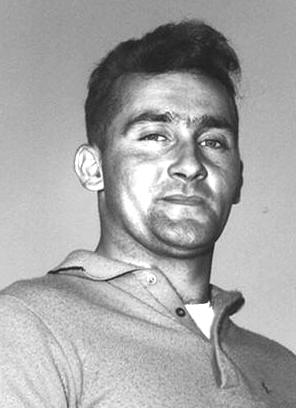 McIver Photo Courtesy of Cho Lee
Chances are Henry Montandon also ran at East Corinth
Return to the Main Page
Return to the Pre-History Page
Return to the Main News Page