LARRY GRANGER PHOTO SECTION
With Libero Buzzi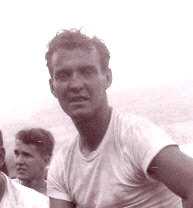 The Championship Car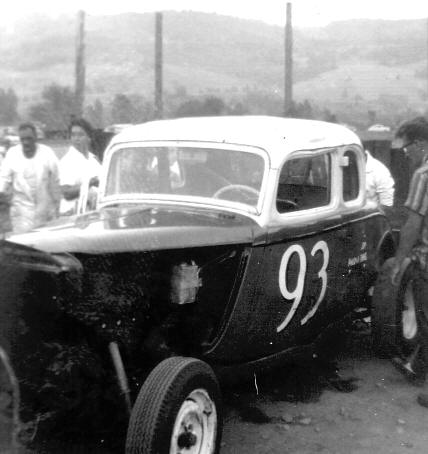 All Photos Courtesy of Mike Gilbert
---
OTHER NORTHFIELD DRIVERS

Dale Gilbert Arrives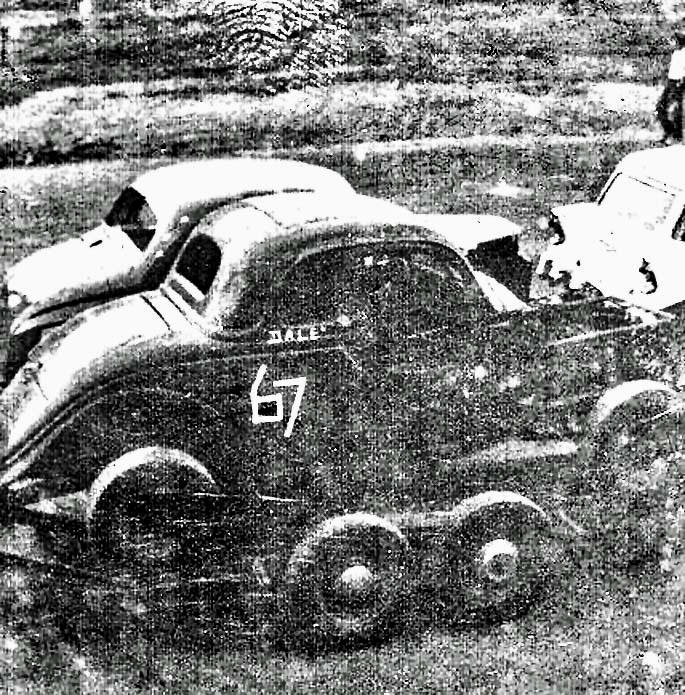 Ed LaFrenniere's 8 Ball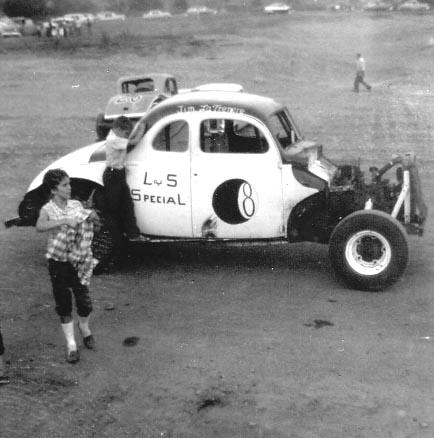 Ray Stygles after races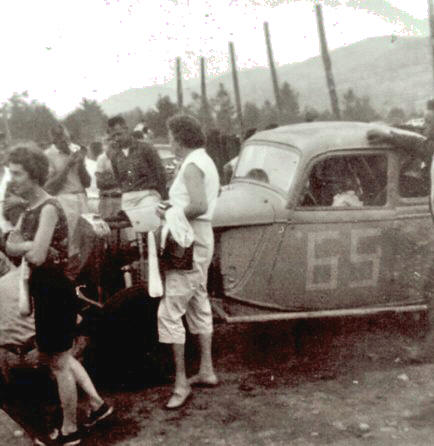 Alton Corey's car -
Hay Service Station #68.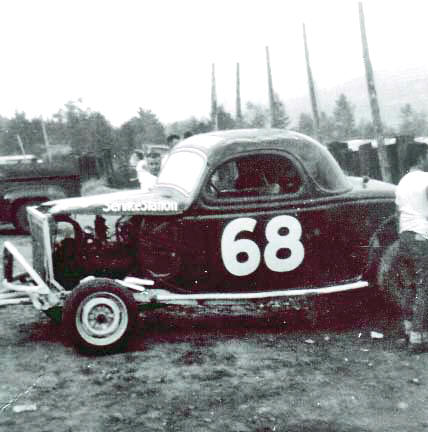 All Photos in this section Courtesy of Mike Gilbert
---
DOG RIVER PERSONALITIES

Larry Granger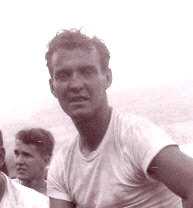 John Gammell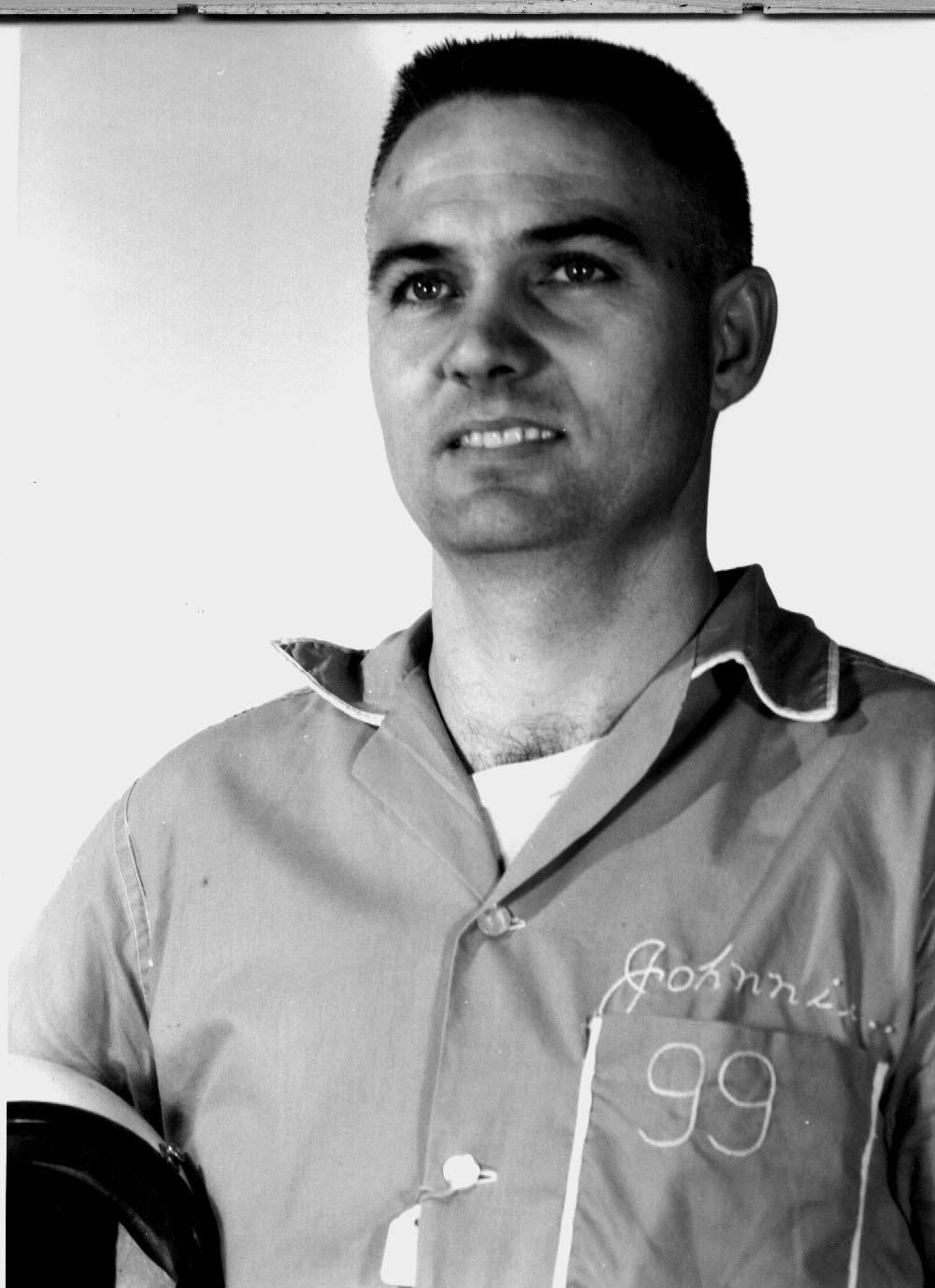 Russ Ingerson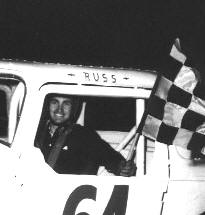 Chet Wood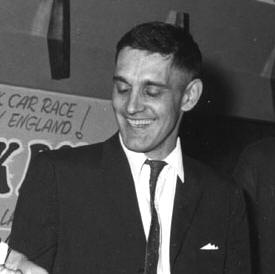 Via Cho Lee

Libero Buzzi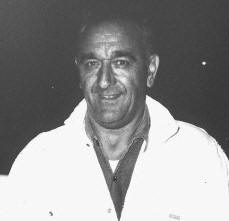 ---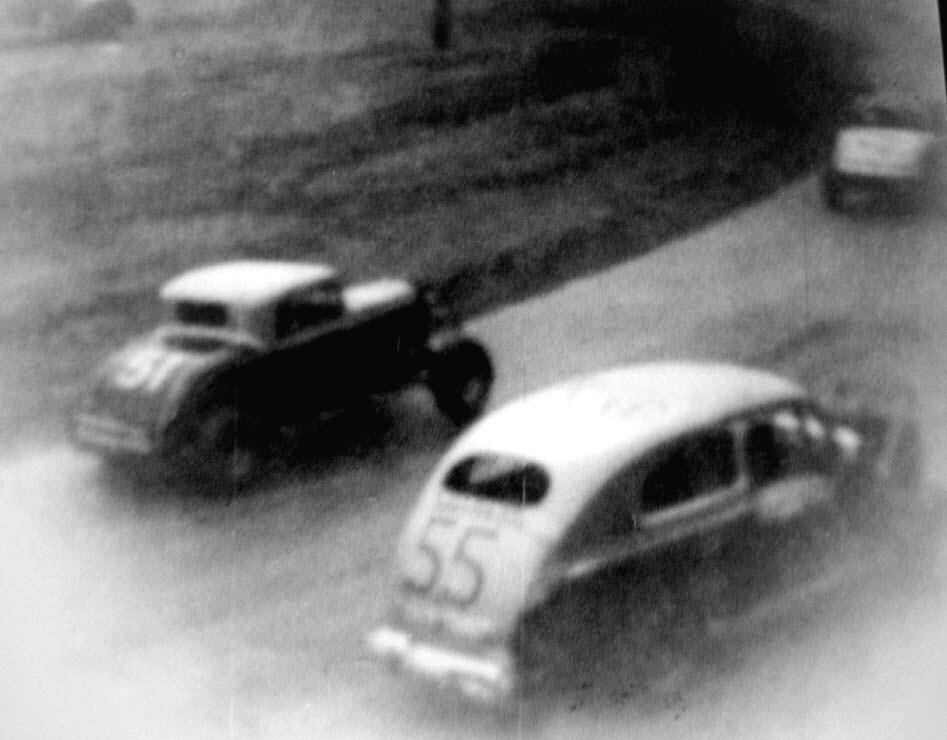 via Cho Lee
The Ed Pelletier - owned Russ Ingerson - driven 51 on the track around 1963 by a local entry. Track is paved here.
New Scott Haskell Photos- CLICK HERE
Not a lot was known about this racetrack when I started this website. It does not have a particularly long or distinguished history, like its neighbor and more prominent brother, Thunder Road International Speedbowl, in Barre.
Apparently, Dog River was named for a body of water located nearby. It largely depended on fielding cars that frequented Thunder Road. Like Northeast Speedway in Waterford, Dog River's history is totally intertwined with the Barre oval. There are those who feel that the very first stock car race in Vermont happened here. No distinct proof.
I have been depending on information from folks like my good friend and old college mate Mike Gilbert, a business teacher in Barre who once lived in Northfield. Mike's locating information about Dog River goes like this: "If you ever go to Northfield, you go south on Route 12A for about two miles or so. The first bridge to go over the river [brook] on the right goes to the trailer park. The track used to be up, beyond the trailer park."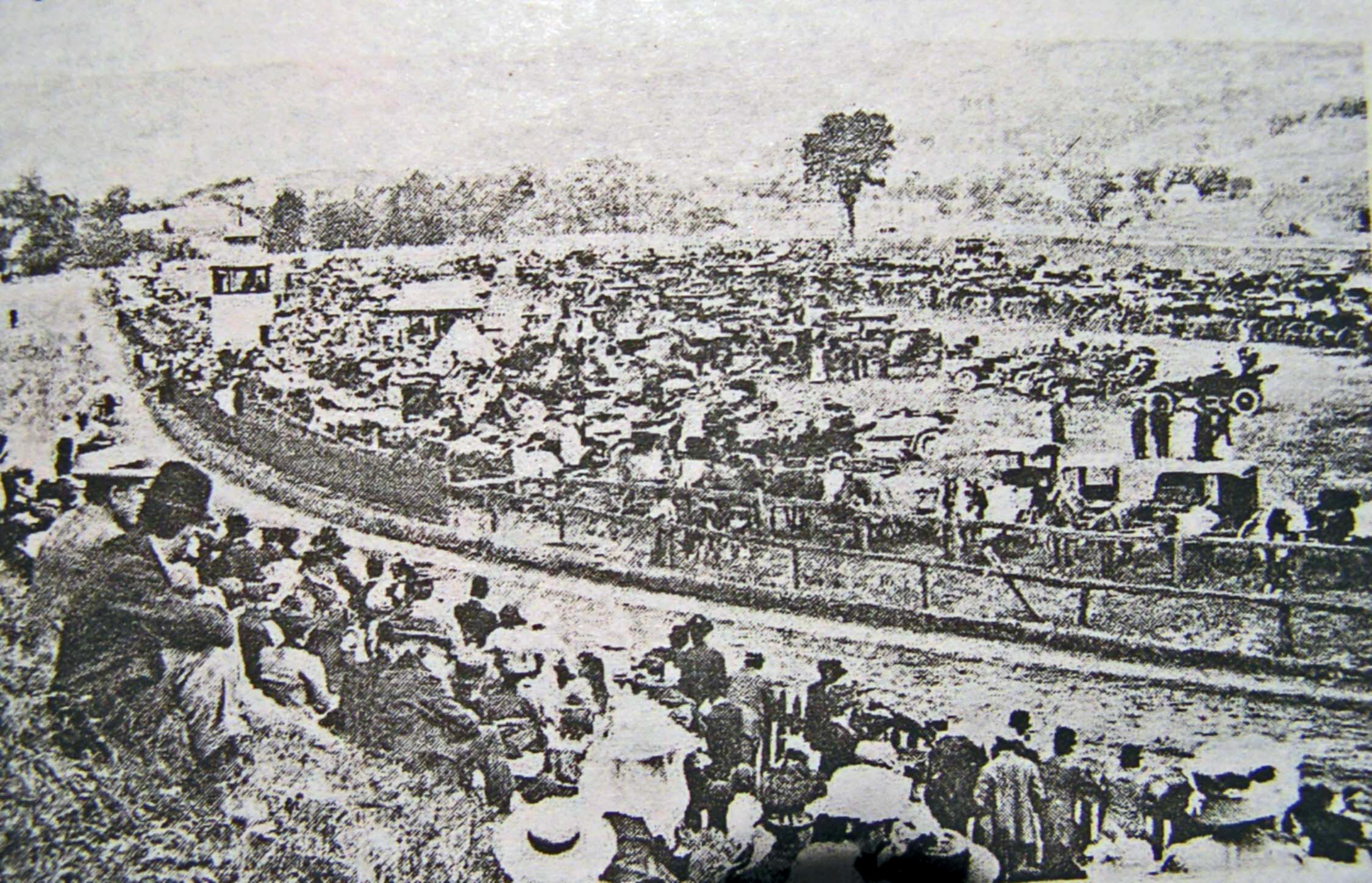 From Northfield Historical Society
The old fairgrounds track, with a big crowd in attendance.
Fellow historian Cris DaBica has also mentioned Dog River: "Yet another track at the end of a road in the middle of nowhere, Dog River between the late 1940's and early 1960's and is listed as being a dirt 1/2 track. It is located just south of Northfield, VT on what was supposedly the site of the Northeast Fairgrounds.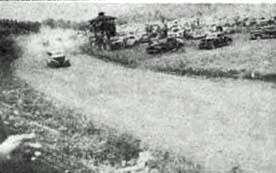 Dubois Family Collection via Jason Lahue
This overly small photo shows very early racing at
the venue when one could race whatever he brought.
It is probably 1949.
The one thing I consistently hear of when conversing about this track is the fact that drivers who went off the track often went down a hill and landed on railroad tracks. The great drivers were more apt to suffer this fate than the others due to their speed.
So far no mentions of either Dog River or the fairgrounds have been found anywhere so a visit to Northfield's library or historical society is probably in order. The land is currently marked as private property/no trespassing, and looks like someone is using it to store construction equipment…didn't get out to investigate too deeply but a return visit may happen soon."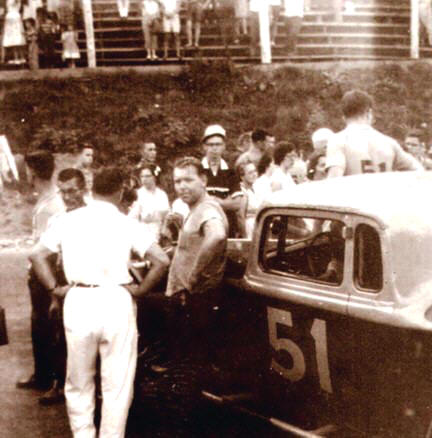 VICTORY LANE IN 1961
Flagger and future Chief Pit Steward, Archie Blackadar, of Danville, Vt. stands in the white uniform with hands on hips. Car owner Ed Pelletier is at Archie's right, looking at the camera.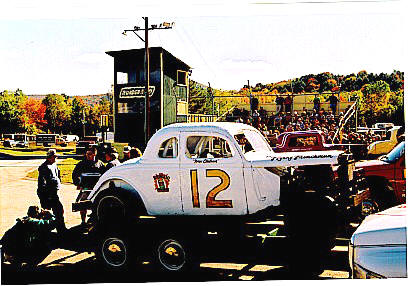 Courtesy of Neal Davis
Barre's Norm Chaloux was probably a regular at Northfield. Here the car is shown trailering into Thunder Road in 2004.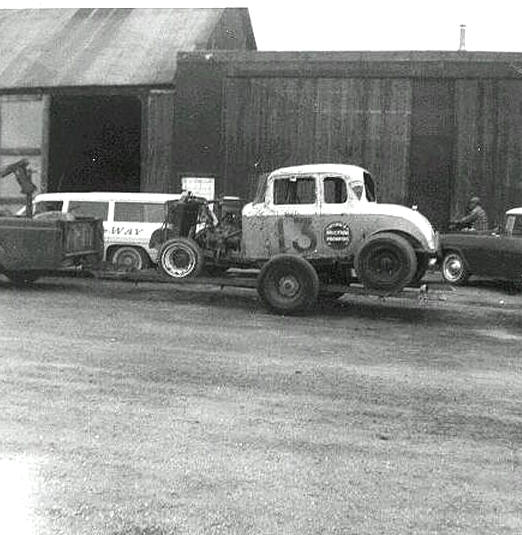 Ladabouche Photo
Buddy Bardwell, of Keene, NH [shown here at Fairmont] tried Northfield a few times, as he did T-Road. He would have used this Ford he prepared especially for T Road, not his customary Hudson.

Bushey Family Photo, via Jack Anderson
Gordy Owen, of Williston, in the Ralph Bushey #1 at Northfield.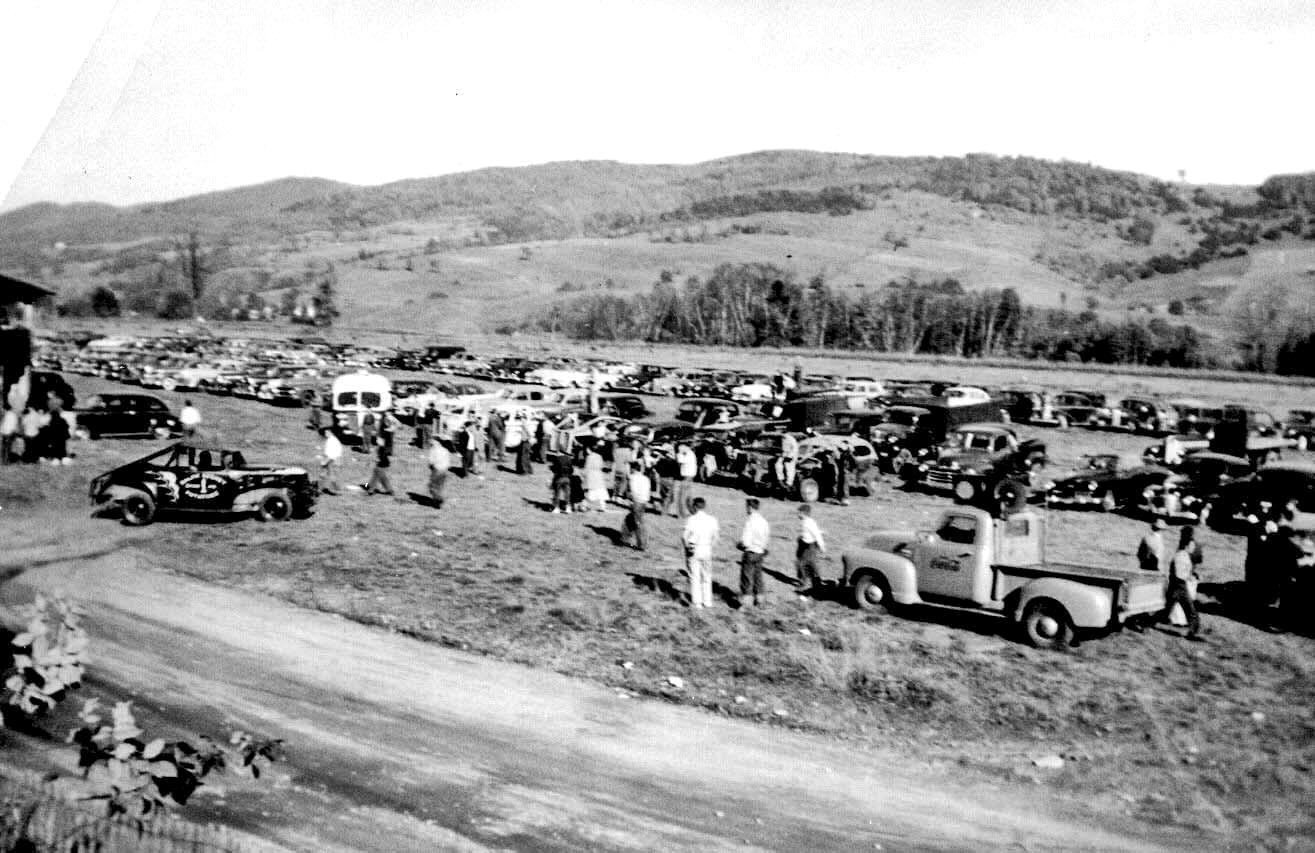 Bushey Family Photo, via Jack Anderson
Gordy Owen returns the Ralph Bushey #1 to the infield pits in 1951. This is one of the best shots of Northfield I have been able to get. Note the Coke truck with the PA system on its roof and Bob Doyle's Bardahl distributor truck. You can get an idea of the paper clip shape of the track, as well.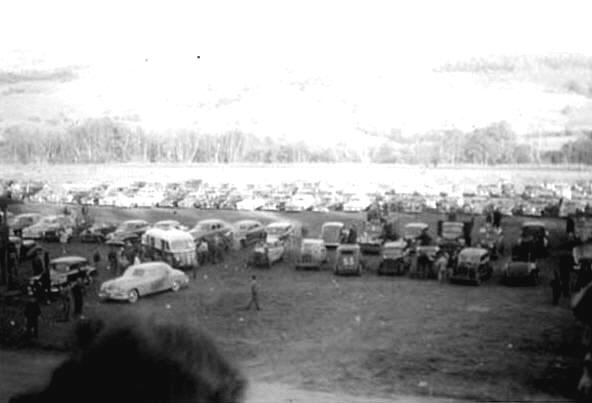 Courtesy of Scott Haskell
Check out the similarity of this shot to the one above. It makes one wonder if it was the same photographer.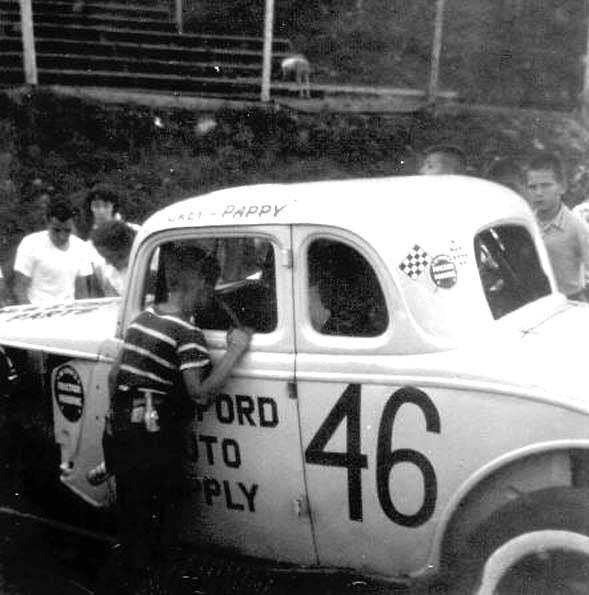 Courtesy of Mike Gilbert
The legendary George Barber 46 with driver, the equally legendary Roy "Pappy" Forsyth. [Nether is visible]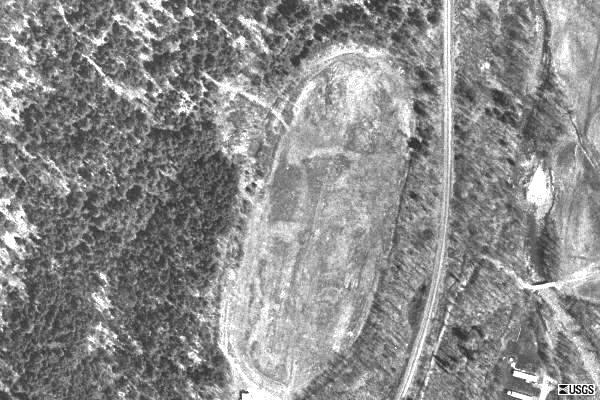 Dog River Speedway, Terraserver photo.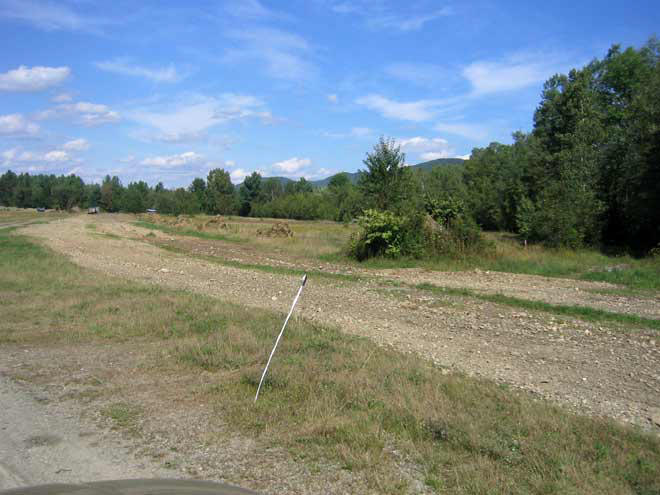 This is a view of the Dog River property now.
Cris DaBica Photo



Historical Aerials. Com
Dog River as it looks in 2003.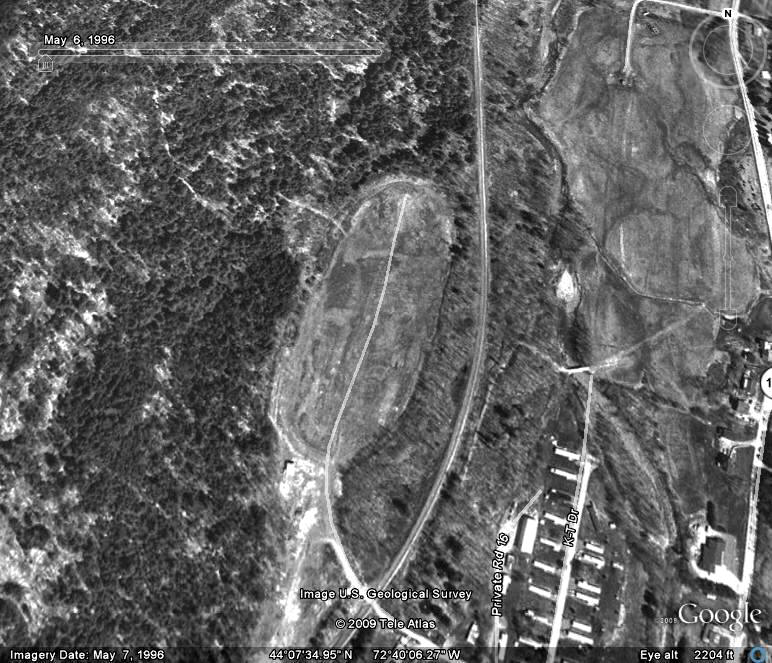 GERCA Autosport Bulletin Board
Dog River in a wider view aerial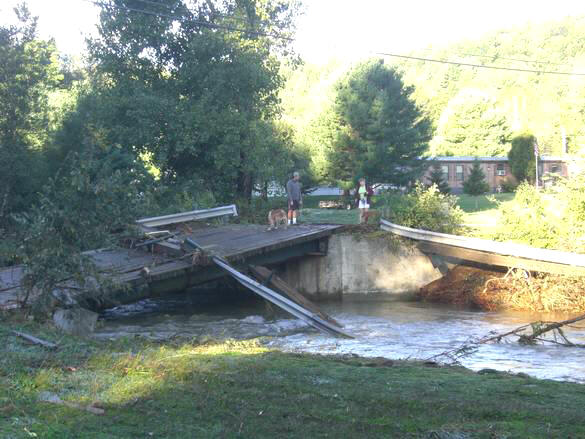 From Pat Nelson
The old bridge that spanned the river to get to the track was
destroyed by Tropical Storm Irene.
OTHER NORTHFIELD DRIVERS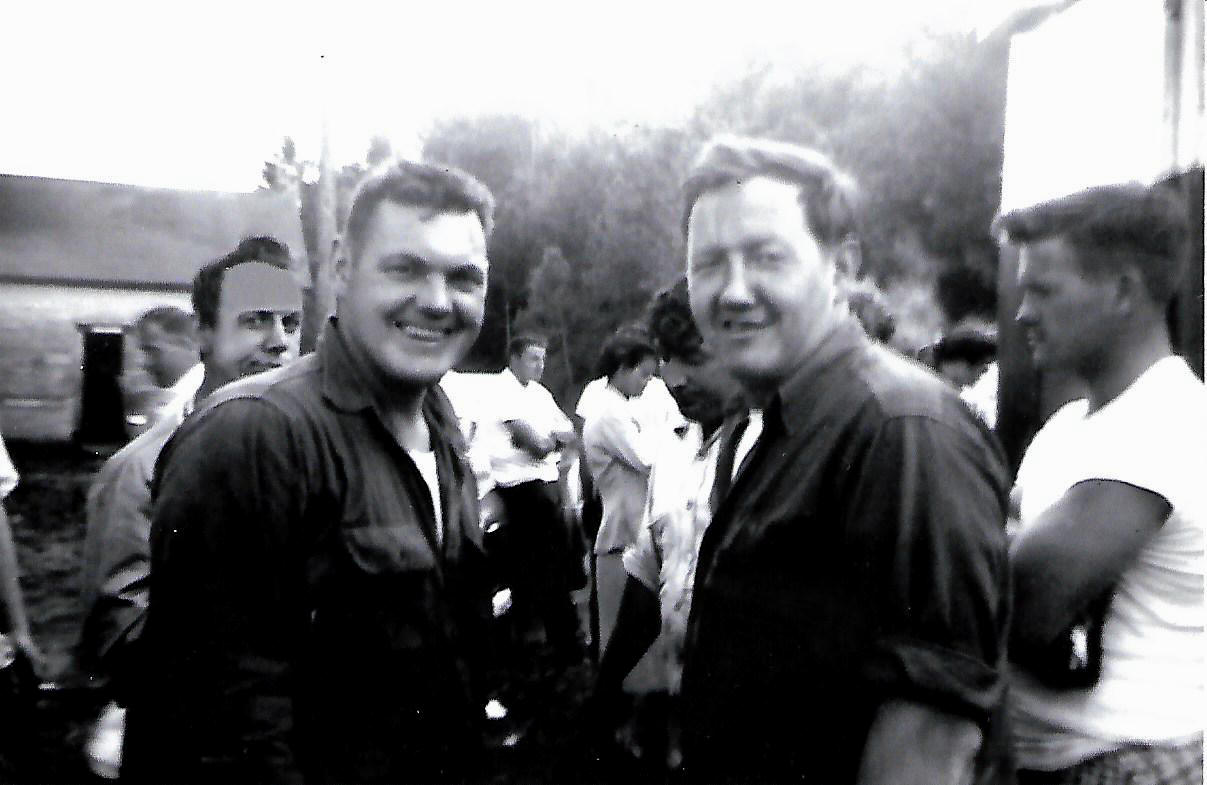 Via Dick Bradley
Herb Corse [left] with Ray Stygles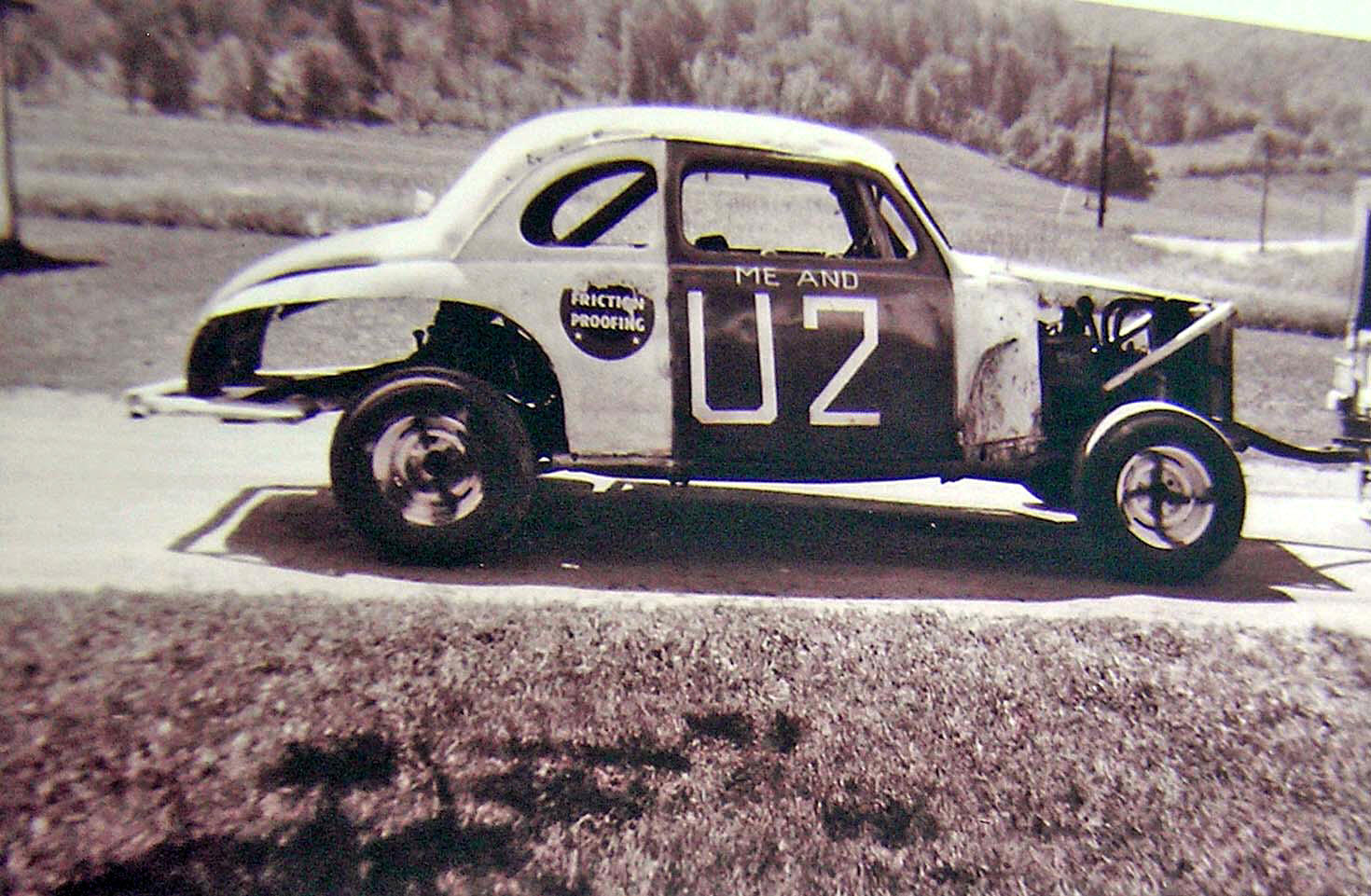 Both U2's via Dan Newhall
Meriden Nelson's U2, Mike Ryan crewchief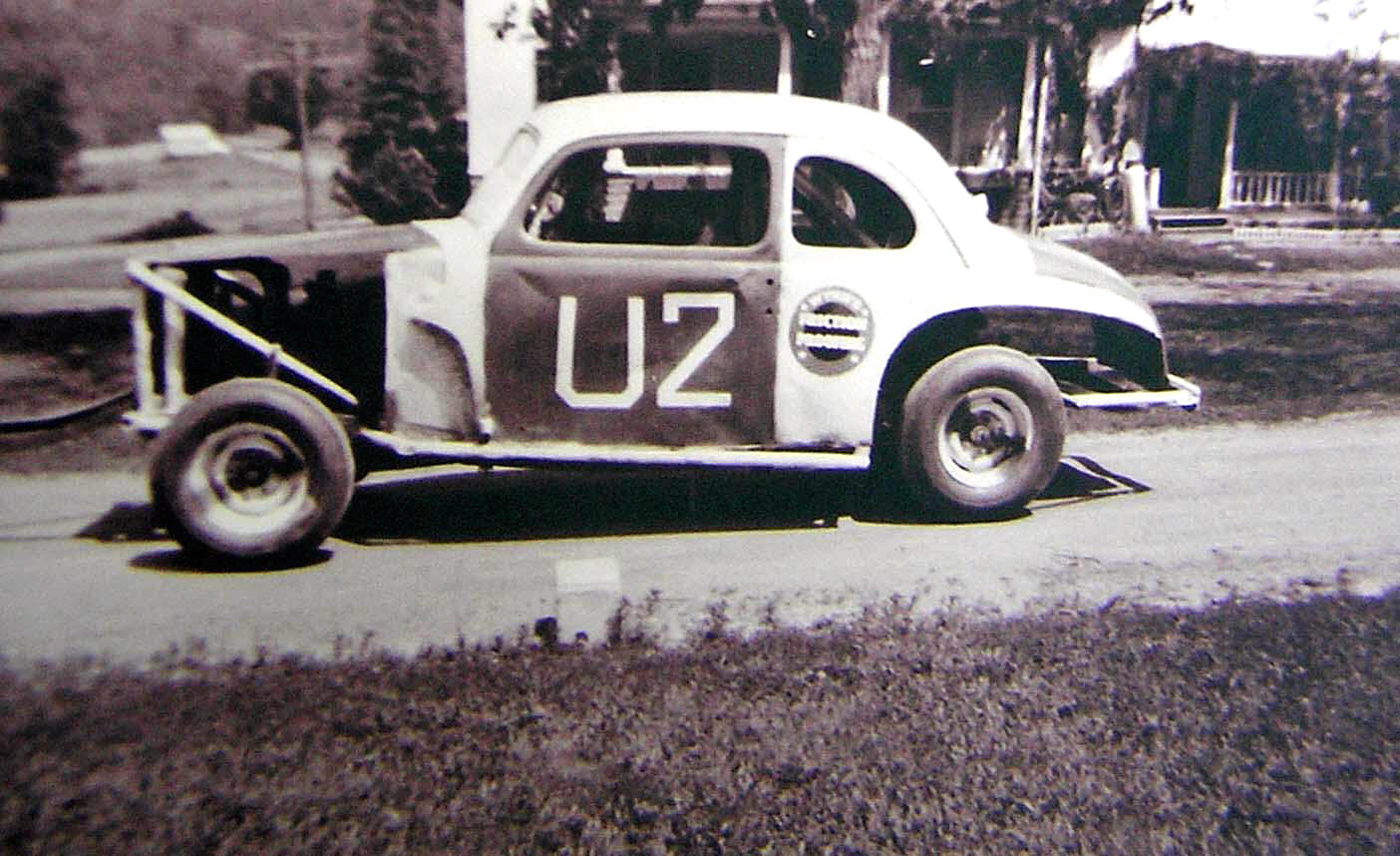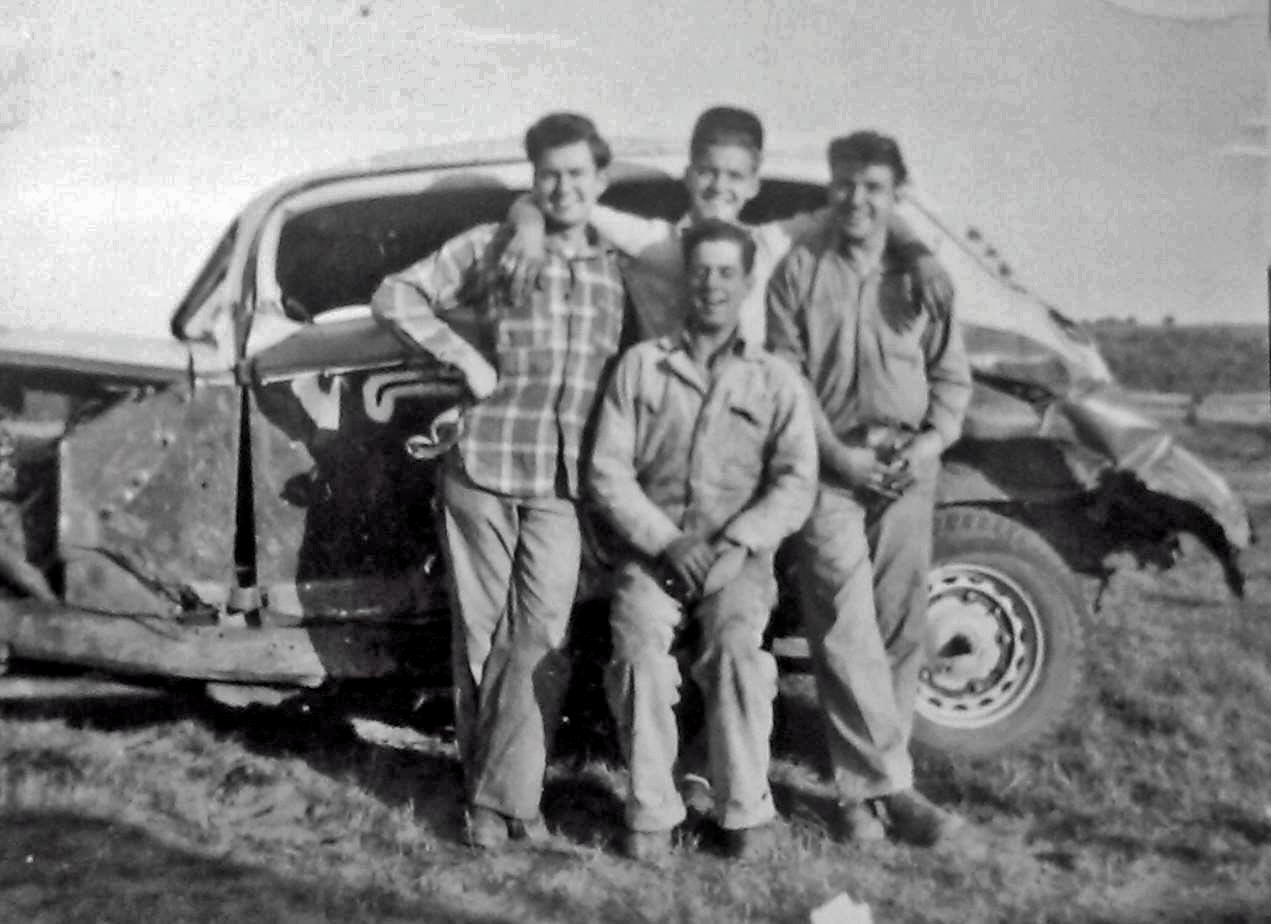 Via Mike Gilbert
Bucky Walbridge, Henry LaPerle, Larry Granger, and Al Whitcomb [in front]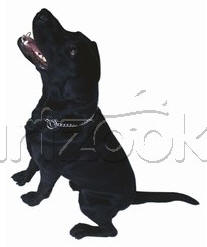 SOME GREAT DOG RIVER SHOTS FROM
SCOTT HASKELL
Very Early Photos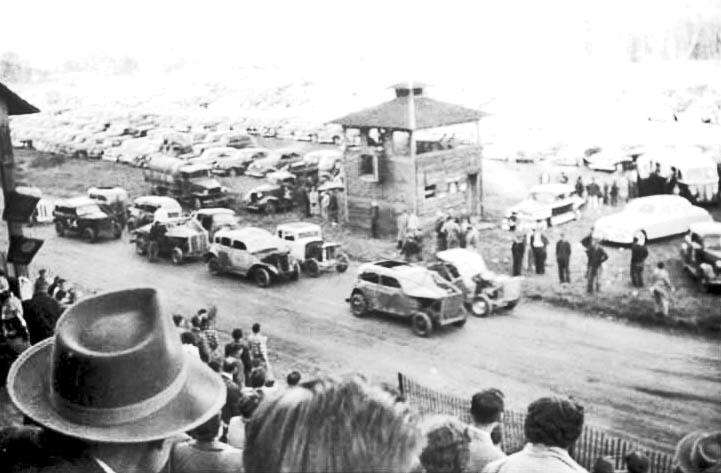 An early field lining up in front of the decrepit
old announcer's stand.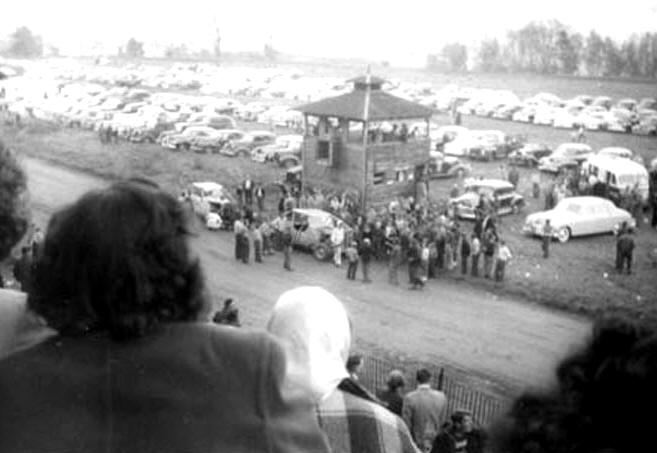 Something has drawn a big crowd near the announcer's
stand.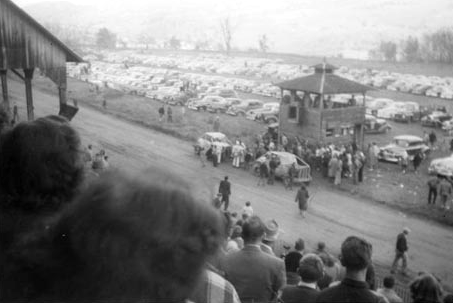 A woman crosses the track as two cars have drawn a lot of
attention. Note the covered stands at
left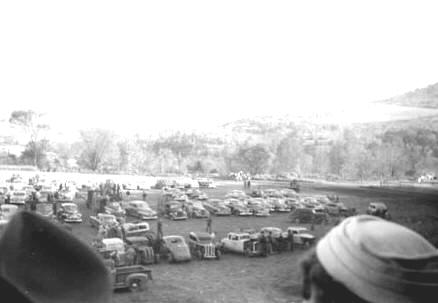 A good look to
the northwest of the grounds.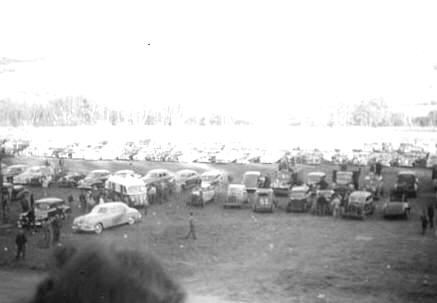 An infield full of old stock cars.