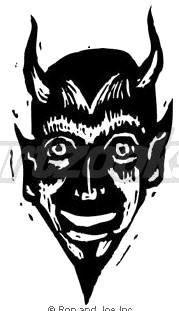 DEVIL'S BOWL SPEEDWAY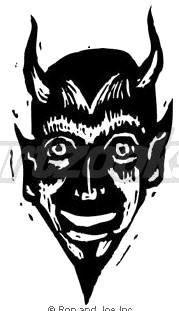 West Haven, Vermont
FOR NEW OWNERSHIP AND UPGRADED LOGOS CLICK ON:
Devil's Bowl - A Brave New World
THIS PAGE DEDICATED TO THE MEMORY OF C.J.RICHARDS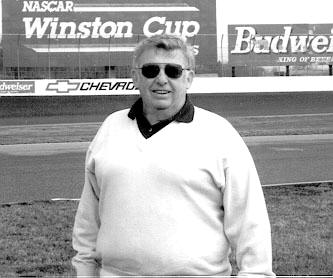 From the Albany - Saratoga Site
I have decided to go with a more simple layout. Two pages in particular, this one and the Thunder Road page, were laid out with
a complicated, multi - table format; and they are both currently giving me a hard time. I am hoping this will solve that.

SHOTS FROM DAN ODY'S 8MM FOOTAGE
DEVIL'S BOWL IMPROVEMENTS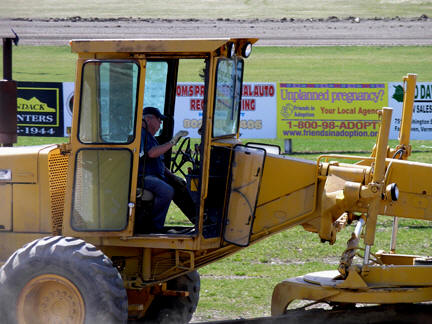 CJ in the grader - a familiar sight.
---




[Left] A very young C.J. Richards awards a trophy to racing legend Steve Danish at the old Fairmont Speedway -around 1965. [Middle] Promoter Charles "C.J." Richards worries out an impending rainstorm at Devil's Bowl with his then-partner Tony Parisi [Right] Richards talks with Bear Ridge's C.V. Elms, another noted Vermont promoter.

Just as the Fairmont Speedway and the Champlain Valley Racing Association were starting to hit their stride in 1966, the town of Fair Haven began to make a fuss about the traffic, the noise, and the dust that they claimed were making life miserable for certain townspeople on Saturday nights during the race season. The same town that enjoyed the financial benefits of the track was about to drive the track away.
C.J. Richards began looking around for another place to have his races, and he finally settled on some land on Route 22A, a few miles north of Fair Haven, in West Haven, Vermont. The valley there had some of the finest clay anywhere in the region. When wet, it could pull the shoe right off your foot. Still, controversy would plague the CVRA as particular relatives of Richards in West Haven were upset to have the track nearby their farms.
Richards would struggle with first-year problems out at the Bowl. Besides his disgruntled relatives spreading manure on Saturday nights right next to his track and leaving dead cows beside the track boundary fences, he also had some problems with the track surface. The track had been constructed partly in very cold weather, and frost remained in the clay for a good part of the first season - causing seepage even during race programs. The high-powered cars he now had running would tear the surface up and leave it a rutted mess by feature time.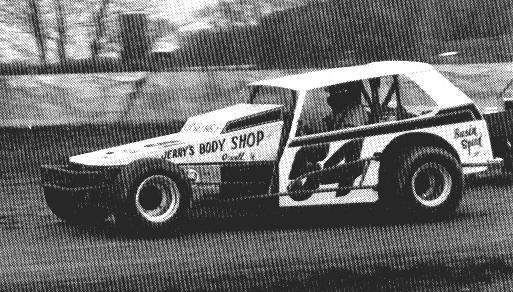 Courtesy of Ed Fabian
Old Reliable, Charlie La Duc - the heart and soul of Devil's Bowl, in his final car.
But, C.J. persevered, and his track became established for years to come. The track went through one down cycle in the 1970, when the Richards family actually closed it for a while. Richard's announcer, Tom Perry, re-opened it as West Haven Speedway and promoted races for a couple of seasons. Now, the track is approaching it fortieth anniversary. Despite the fact that it has one of the latest opening dates due to the late spring moisture in that area, it continues to succeed and its unusual Sunday night date allows it to attract a good and varied field of cars.
EARLY SEASONS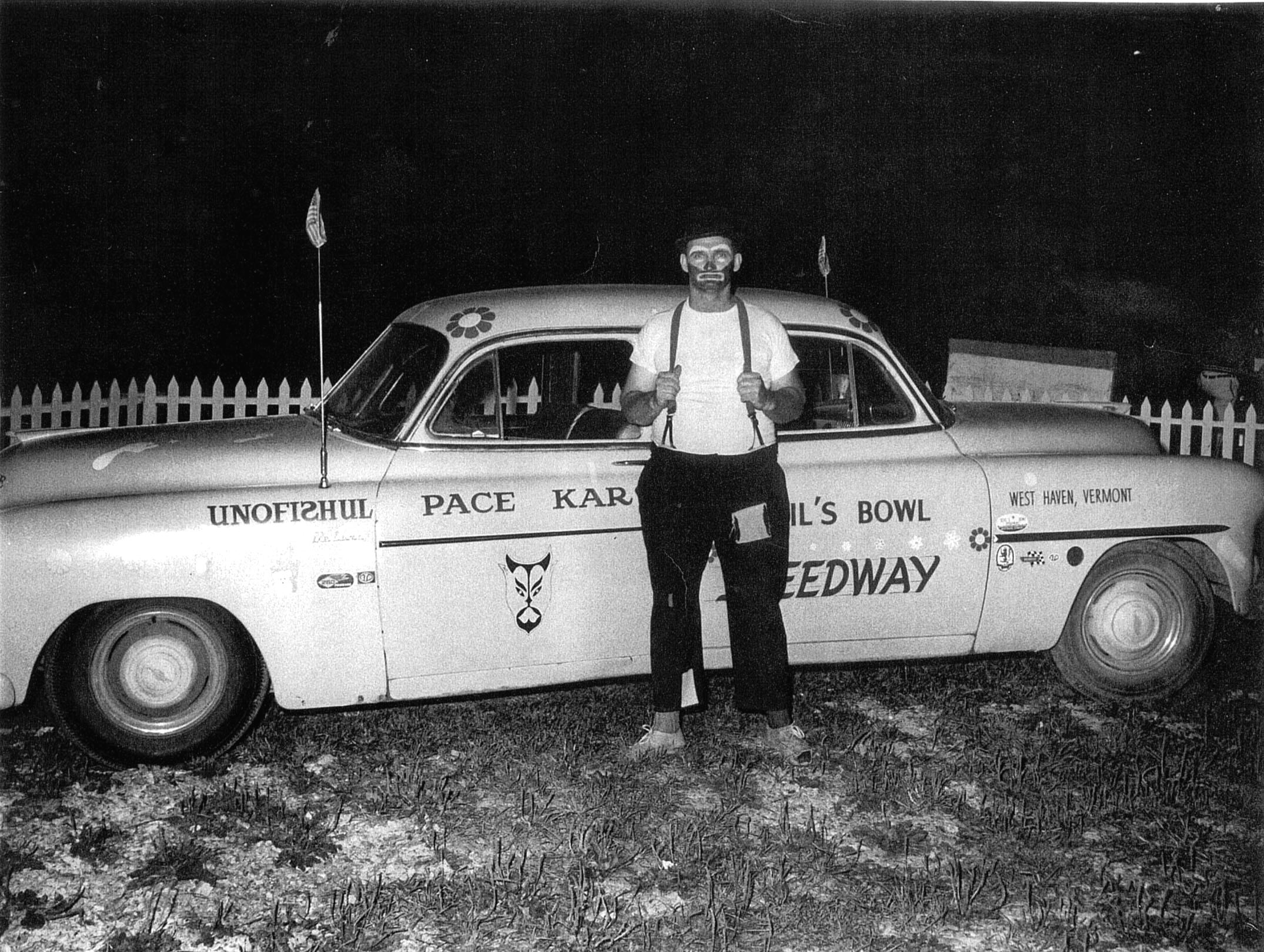 Courtesy of Shawn Byrne via Danny Kearney
This clown and his confusing car were performers at the track in the early years. Does anyone know who he is ?
The Overflow From Fairmont
and, Early Sportsman Division Competitors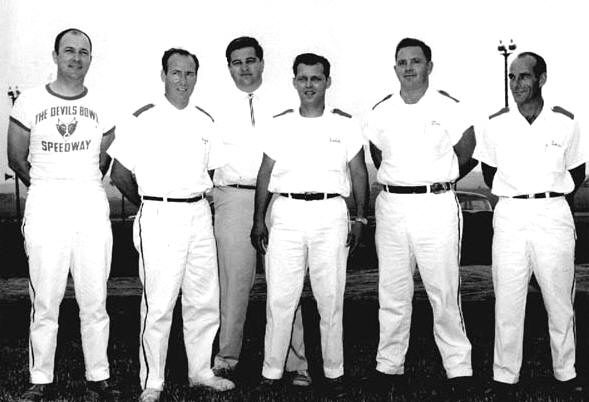 Courtesy of Wes Moody
The first Devil's Bowl officials: Ted Vogel, Sr, Paul Cummings, Howard Cameron,
Bunny Bunnelle, Jim Frye, and Tom LaPlaca.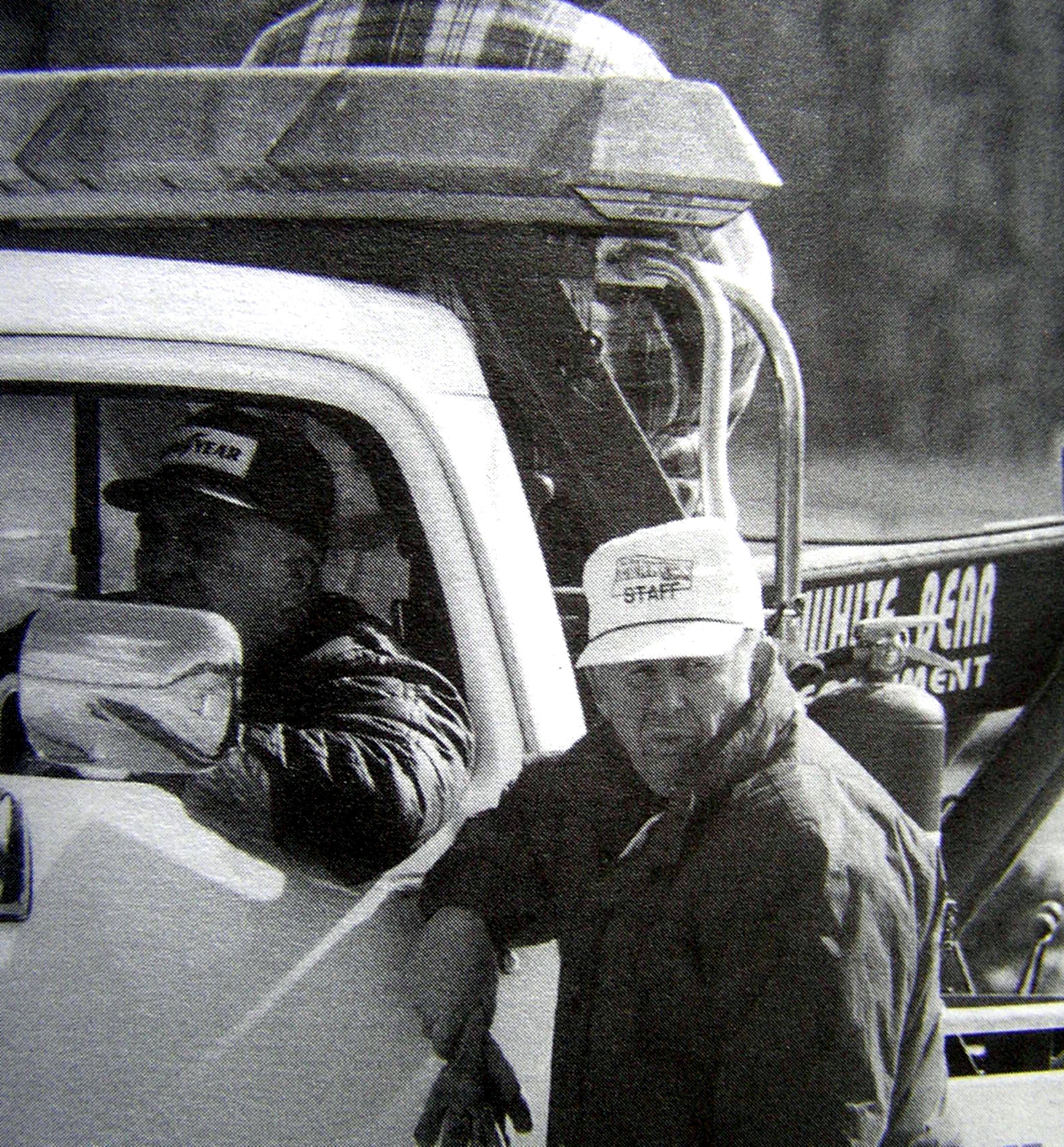 Courtesy of the LaFond Family
C.J. Richards and noted wrecker man Dan Tagg were important figures at the early Bowl.

FIRST YEAR FOOTAGE FROM DEVIL'S BOWL [FROM DAN ODY]
These are mostly quite blurry because they are, after all, just frames from old movies.

Dan Ody 8MM Film
Vince Quenneville
with the ex - Dexter
Dorr Super 29


Dan Ody 8MM Film
SonnyRabideau, back in the Stroker Smith 311


Dan Ody 8MM Film
Lebanon Valley
regular Don Clark


Dan Ody 8MM Film
[Above] Frank Hodge, of Montreal, in his Lucky 7. [Below] Same car, the year before, at
Fairmont.

Ladabouche Photo

Dan Ody 8MM Film
A Ray Richards car, the 80. That's the Leo Vallaincourt 333 against the wall.


Dan Ody 8MM Film
Buddy Bardwell returns to CVRA with his Hudson.




Dan Ody 8MM Film
Cecil Bosworth returns to the CVRA in what looks to be a Riverside Speedway mod.



Dan Ody 8MM Film
Ol' Reliable,
Charlie LaDuc

With the famous and beloved Henry J

Dan Ody 8MM Film
Quenneville and Rabideau
chase the AG Ryan 128 of
Roger Gauthier.

Leo Vallaincourt 333 against the wall, beside Bob Harrison's 117.


Dan Ody 8MM Film
LaDuc presses an
unidentified car
number 50.

Dan Ody 8MM Film
Vince, Sr. in some action shots.

Dan Ody 8MM Film
Mert Hulbert, in the primered Daniels 78 and a Sedan #431 said to be driven by Lou Searing.

Dan Ody 8MM Film
Chet Doaner loses
the Corvair on the backstretch.

Dan Ody 8MM Film
Veteran Dutch Reed puts the Clayton Ryan 211 thru its paces.

Early Late Model Division Competitors
The Dare Devil Division Competitors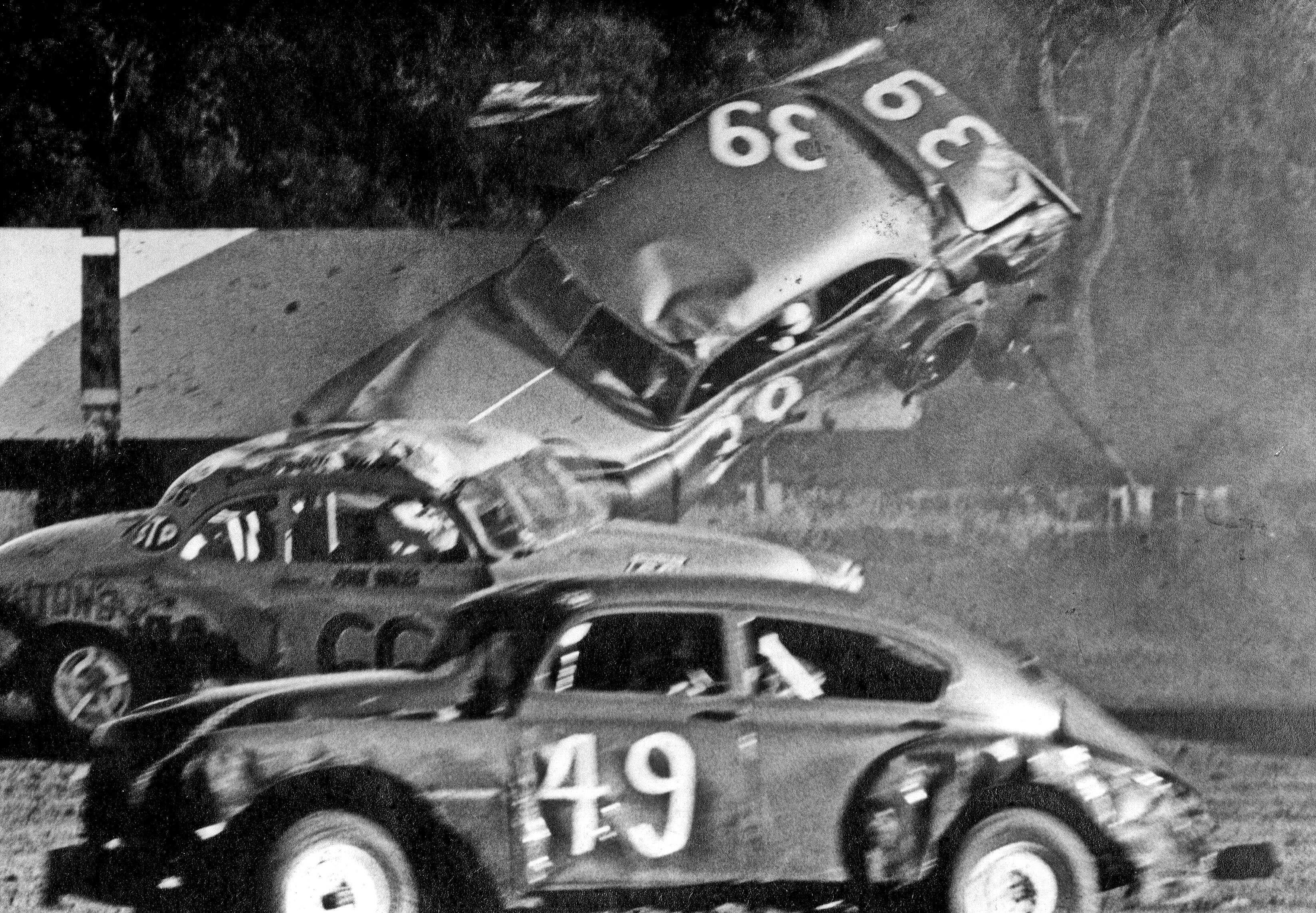 Bob Frazier Photo Courtesy of Ed Fabian
Car 39 [maybe Morgan Allen] clears out some of C.J.'s sheet metal fencing as 66, John Wales
spins the Bridport Equipment car and car 49 gets by unscathed.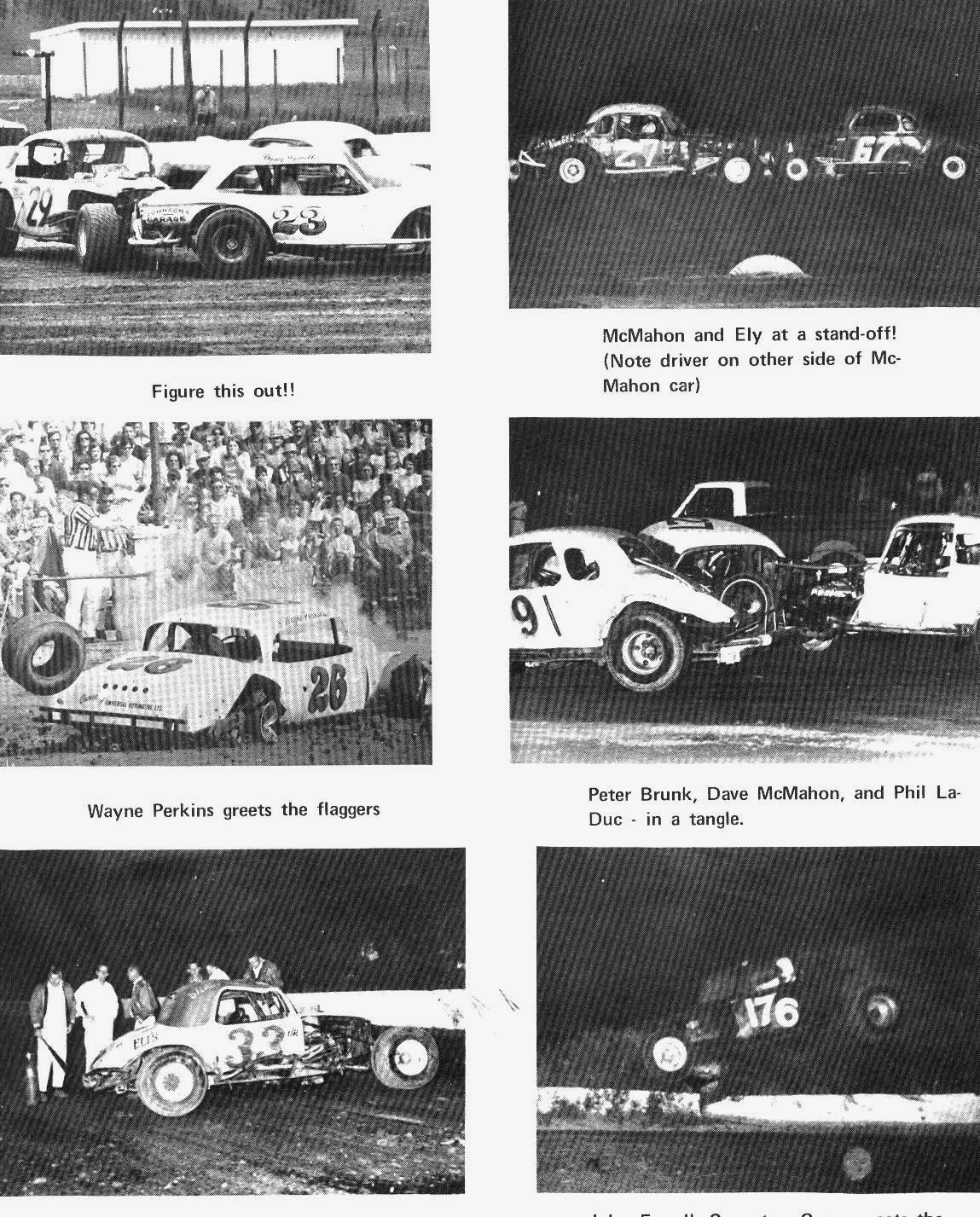 Full a full - size view of this page click on the thumbnail photo at right >>

Back to the Directory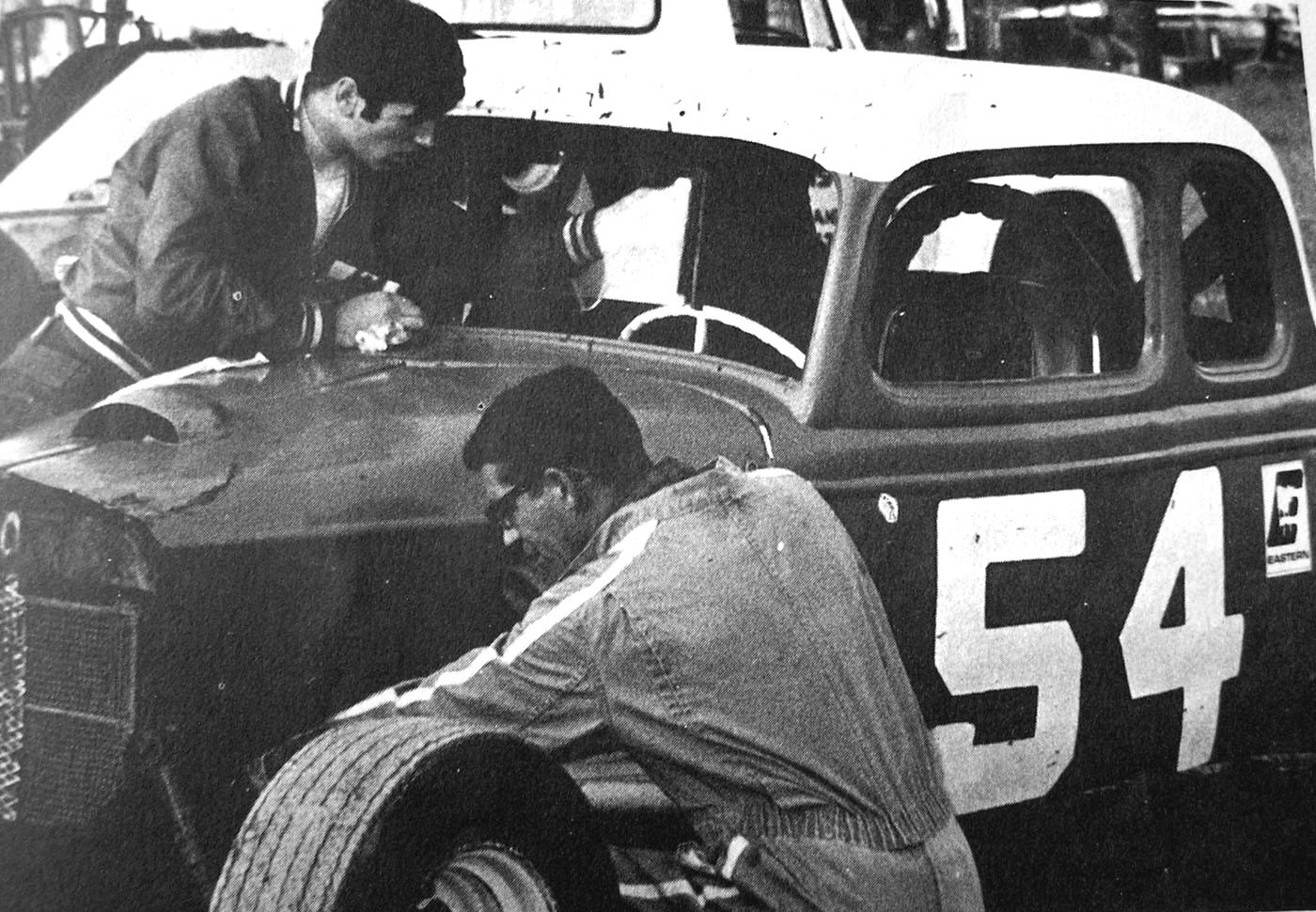 Courtesy of LaFond family
"Old Reliable" Charlie Laduc working on perhaps the best car he ever had at the Bowl.
LIFE AT THE BOWL IN THE FIRST YEARS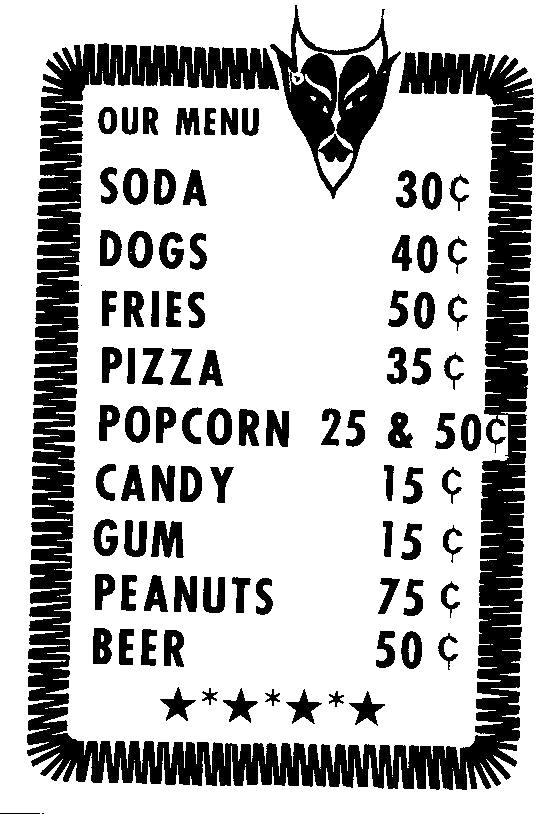 |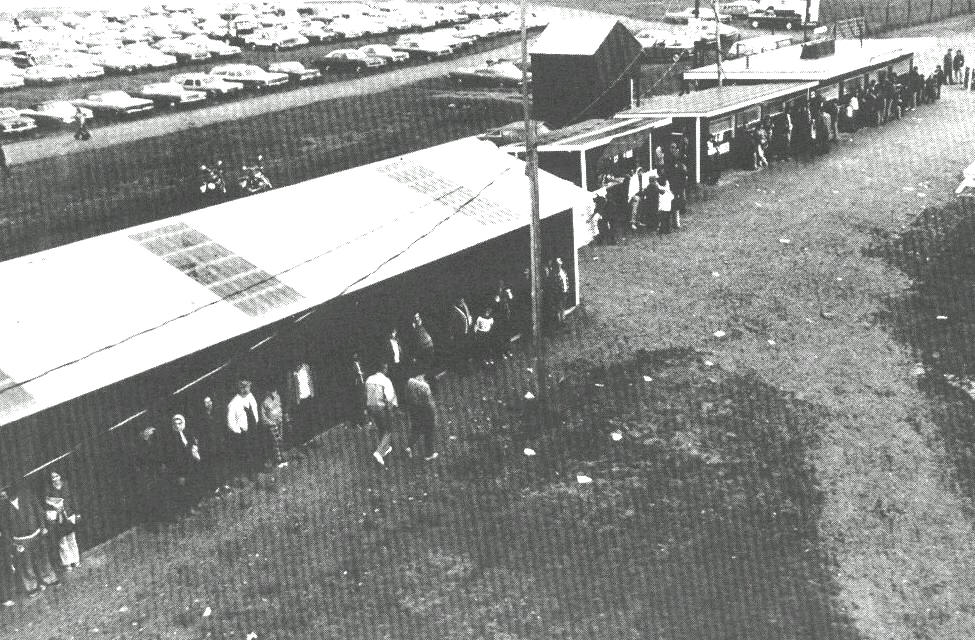 From Devil's Bowl Program From the Devil's Bowl Program
Snack Bar Menu 1967 The Devils Bowl Concession Midway Around 1967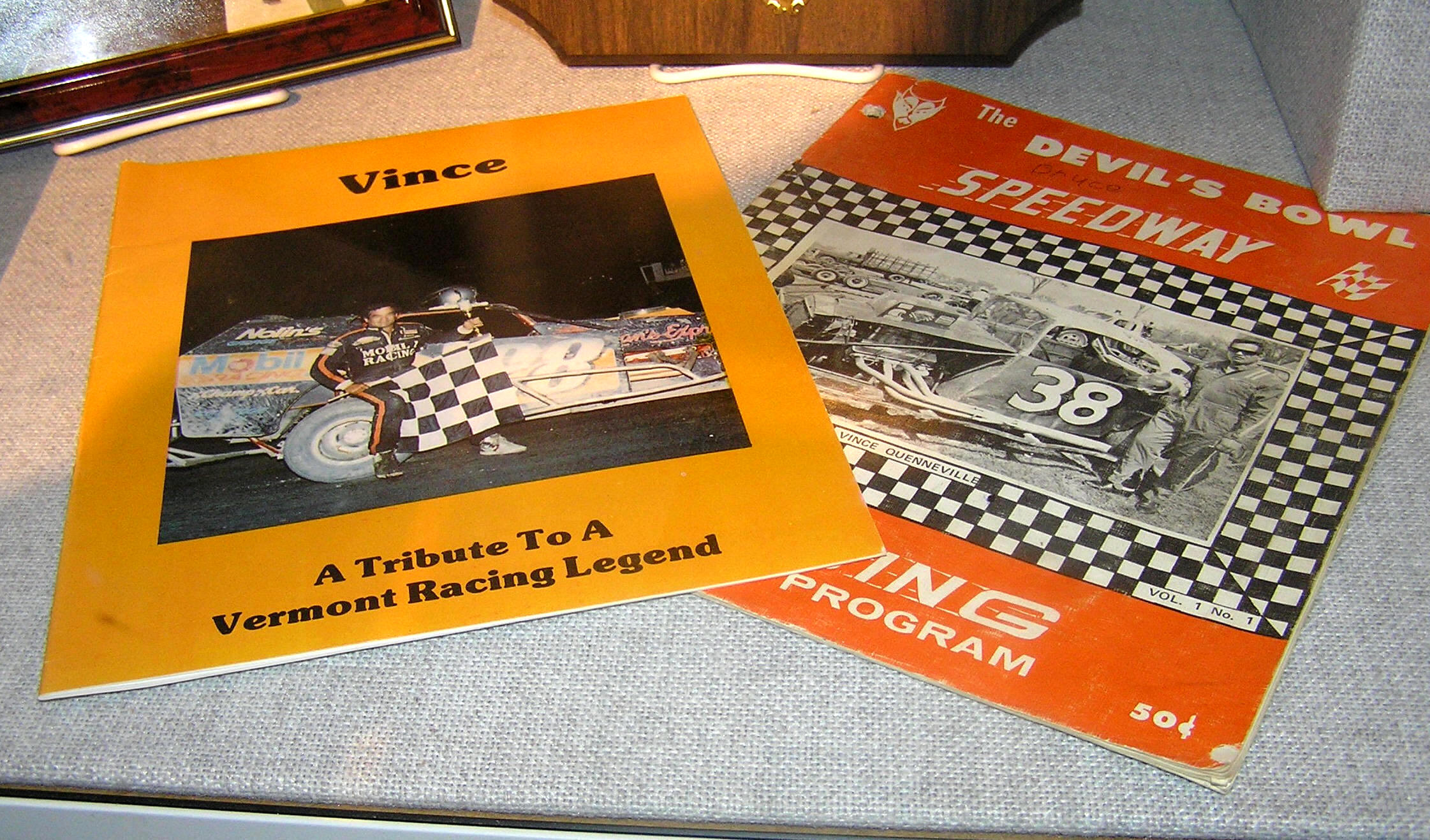 Courtesy of the Saratoga Automobile Museum
Devil's Bowl Programs commemorating Vince Quenneville, Sr.
CLICK HERE for Vince's Page
---
Steady Eddie Allen
Photos Courtesy of Ed Fabian
Someday, these will be moved to his own page.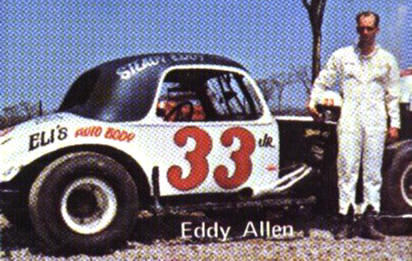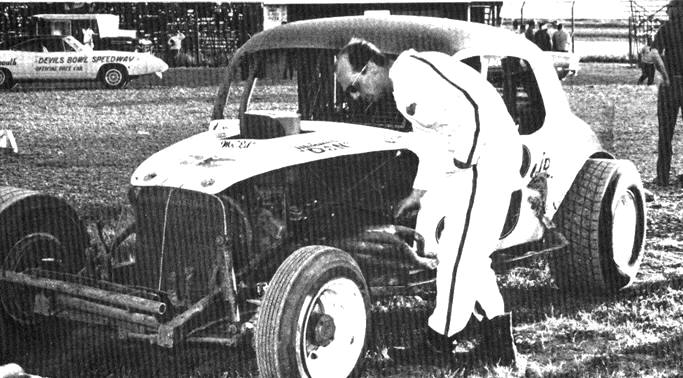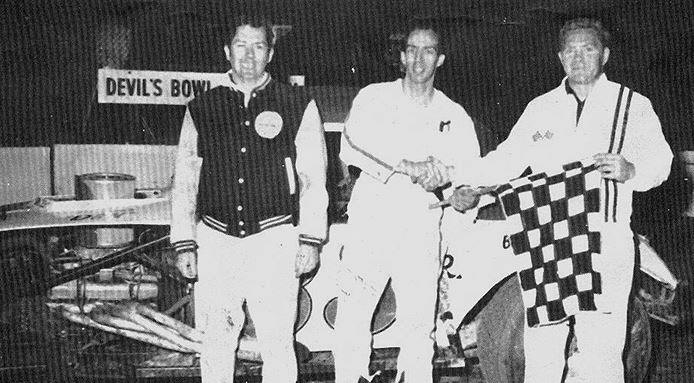 Last 2 Photos Courtesy of Ed Fabian - 1st from Devil's Bowl Yearbook



Courtesy of Norm Vadnais
Good Luck - this one doesn't come out too well.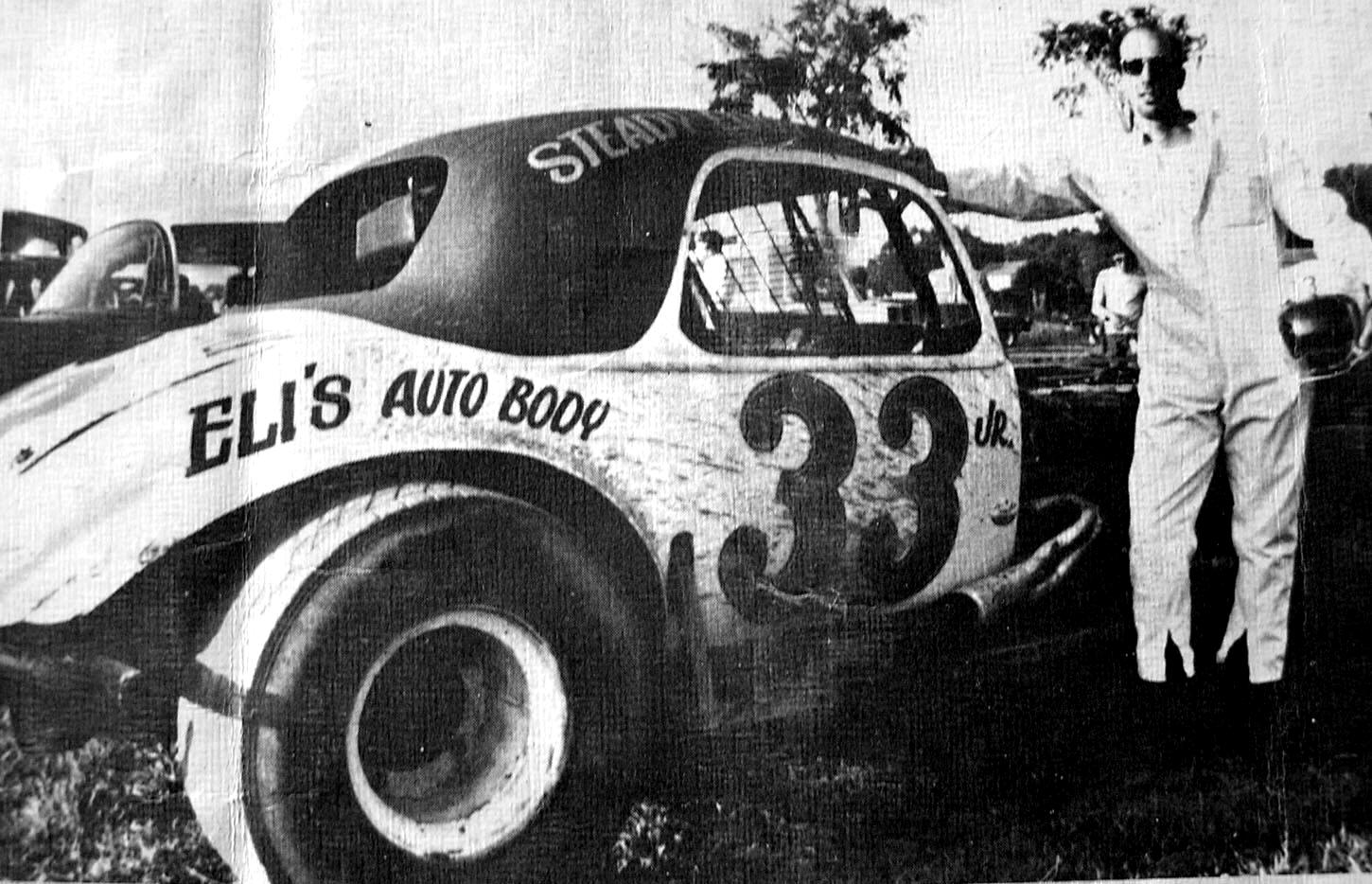 Courtesy of LaFond Family
---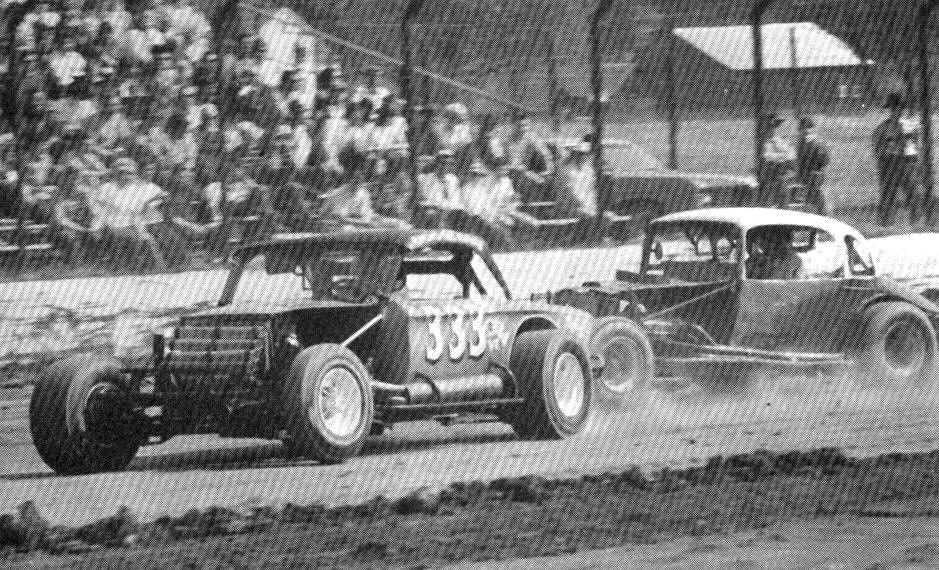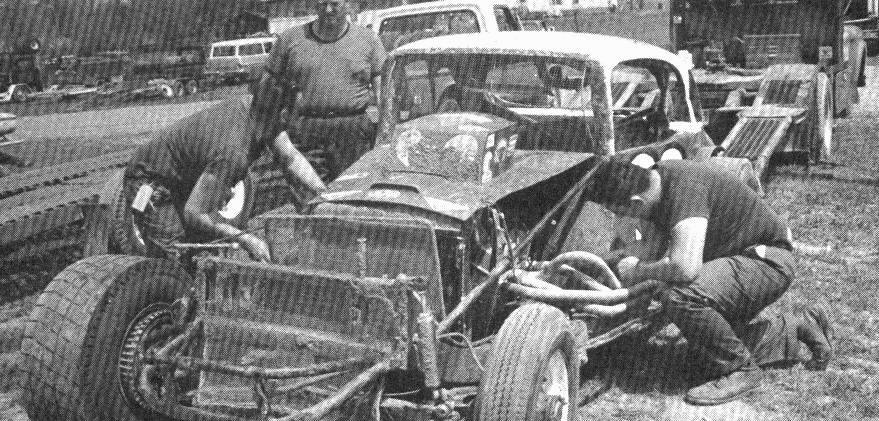 Both Photos Courtesy of Ed Fabian
[Above] Vince Quenneville looks to the outside of another legend, Sonny Rabideau in Leo Vallaincourt's Corvair. [Below] This picture of the 38 crew working on Vince's car has one of the few shots of car owner Norm Scarborough [standing in back], a big curmudgeon of a guy.
Devil's Bowl Develops Its Own Identity
The Track Had Developed It's Own Cast of Stars

Source Unknown
Probably Bob Frazier Photo
Vince Quenneville, Sr.,
Whiting, VT
Guy Chartrand's car is in the background and Eddie Allen is following Vince.

Courtesy of LaFond Family

w/ Norm Scarborough

Courtesy of Norm Vadnais
Eddie Allen,
Fair Haven, VT

Devils Bowl Program Photo
Charlie LaDuc
Orwell, VT

Devils Bowl Yearbook Photos
Chet Doaner,
Rutland, VT

Courtesy of LaFond Family
A classic Rutland Herald photo of
Chuck Blanchard [in car], Bill Anderson, and C.J. Stewart [background]

Courtesy of Norm Vadnais
Ed Foley [211], Brandon, VT & Butch Jelley [X], Pownal, VT

Courtesy of Norm Vadnais
Mert Hulbert,
Oak Hills, NY
The Pavement Era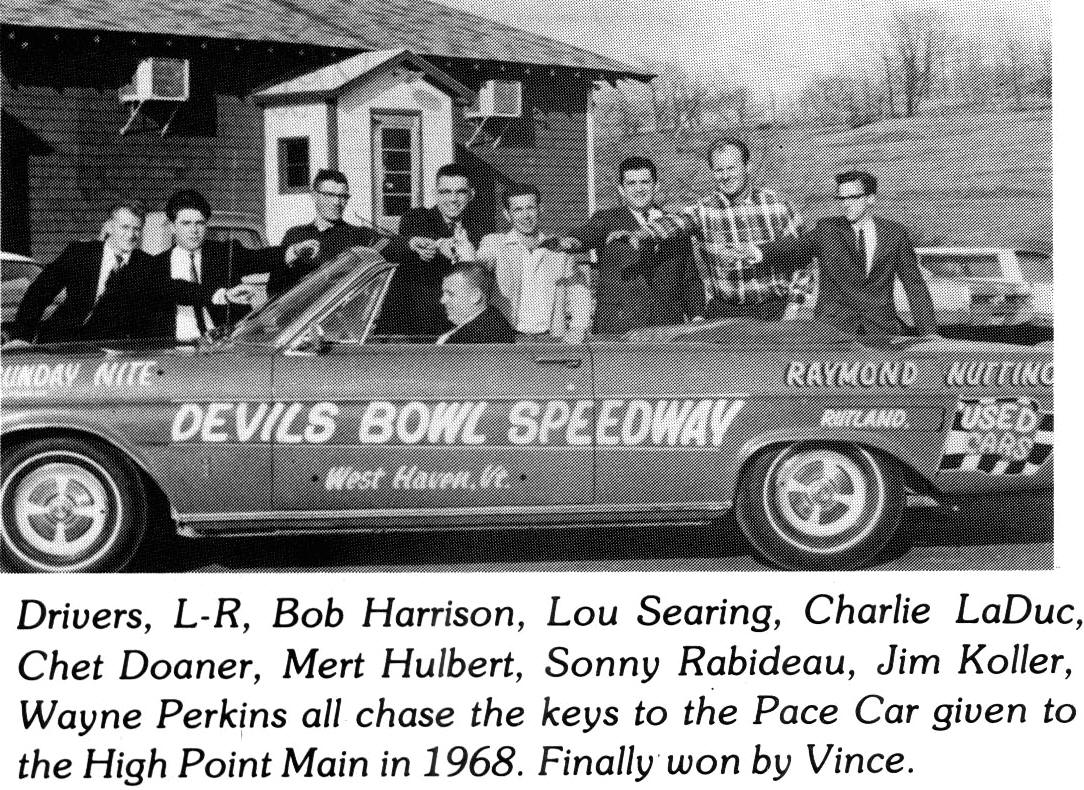 Courtesy of Norm Vadnais

The Track Loses What it was Famous For - For a While

Same Photo Courtesy of both Ken Pill
and also Jim Ladabouche
Marcel Godard was a top runner with the pavement mods that invaded the Bowl after the paving.

John Grady Photo
Veteran Ed Pieniazek drove the Rose #93 at the Bowl.

John Grady Photo
CJ remembers Denis Giroux as one of his best pavement mod drivers.

Courtesy of Ken Pill
Butch Jelley,
Pownal, VT

This was a 1971 shot.
Not a Riiska X. Charlie
Brown is a local D Bowl
driver.


Courtesy of Jim Ladabouche

Nick Ronca,
Clifton Park, NY


Courtesy of Ed Fabian
Chargers were a support division unique to the pavement era.

John Grady Photo
Tough-minded Dave Depew was an early star in the chargers.

John Grady Photo
George Rettew, with the famed Holiday Magic team out Agawam, MA, may have run the Bowl on occasion.

Free Press Photo

Bobby Dragon,
Milton, VT


Courtesy of LaFond Family
Donnie Drown,
Salisbury, VT

A charger victory


Courtesy of LaFond Family
Brian Ross,
Malta, NY

A very early charger
car for the future
hall of famer





Courtesy of Ken Pill
Gene Bergin
Connecticut

The Judkins 2X Pinto



RECENT DEVIL'S BOWL UPGRADES

CVRA Photo
New stands and fencing

CVRA Photo
From behind the pond

CVRA Photo
New stands from infield

CVRA Photo
Turn 2 safety barriers


Courtesy of ustin St. Louis
Mike Bruno's work on the frontstretch wall.
OLDER NH FLATHEAD STARS RETURNING TO THE BOWL
JIM LANGENBACK MUGS C.J.'s PACE CAR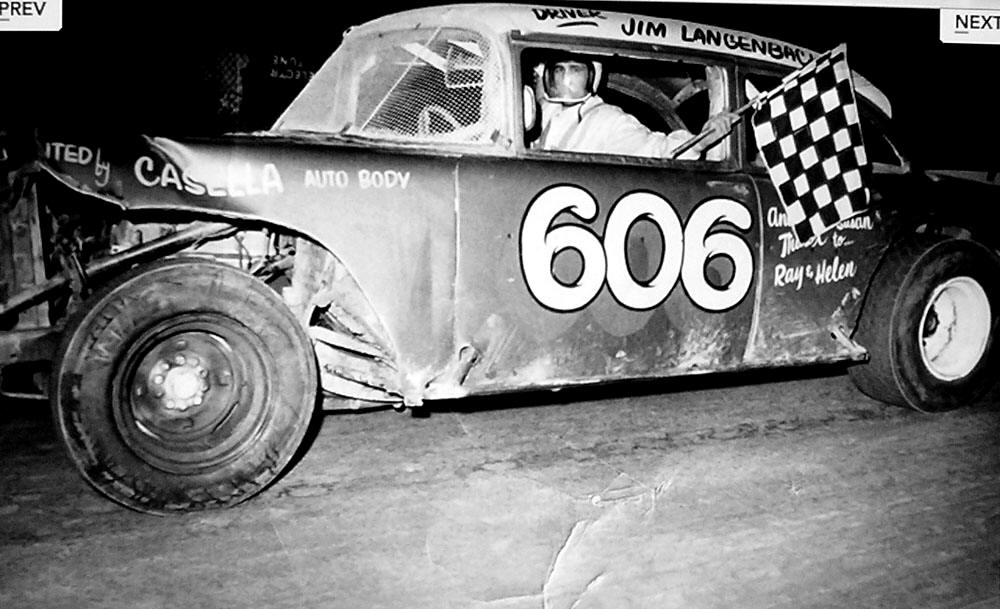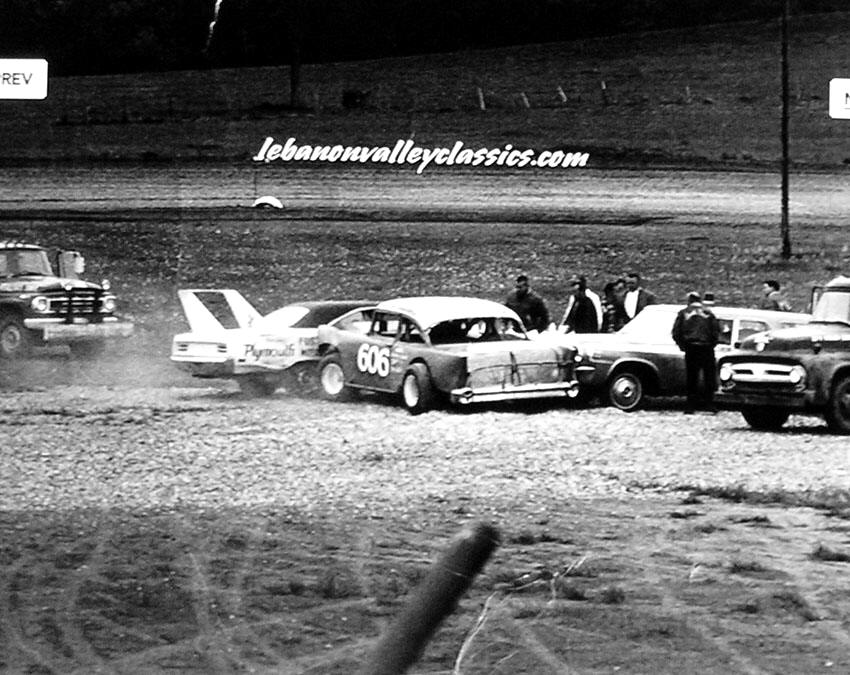 Both Photos from Lebanon Valley Classics
Jim Langenback, in better days, at the Valley. [Right] Great ! What do we tell C.J. ?

LATER DIRT RACING YEARS AT THE BOWL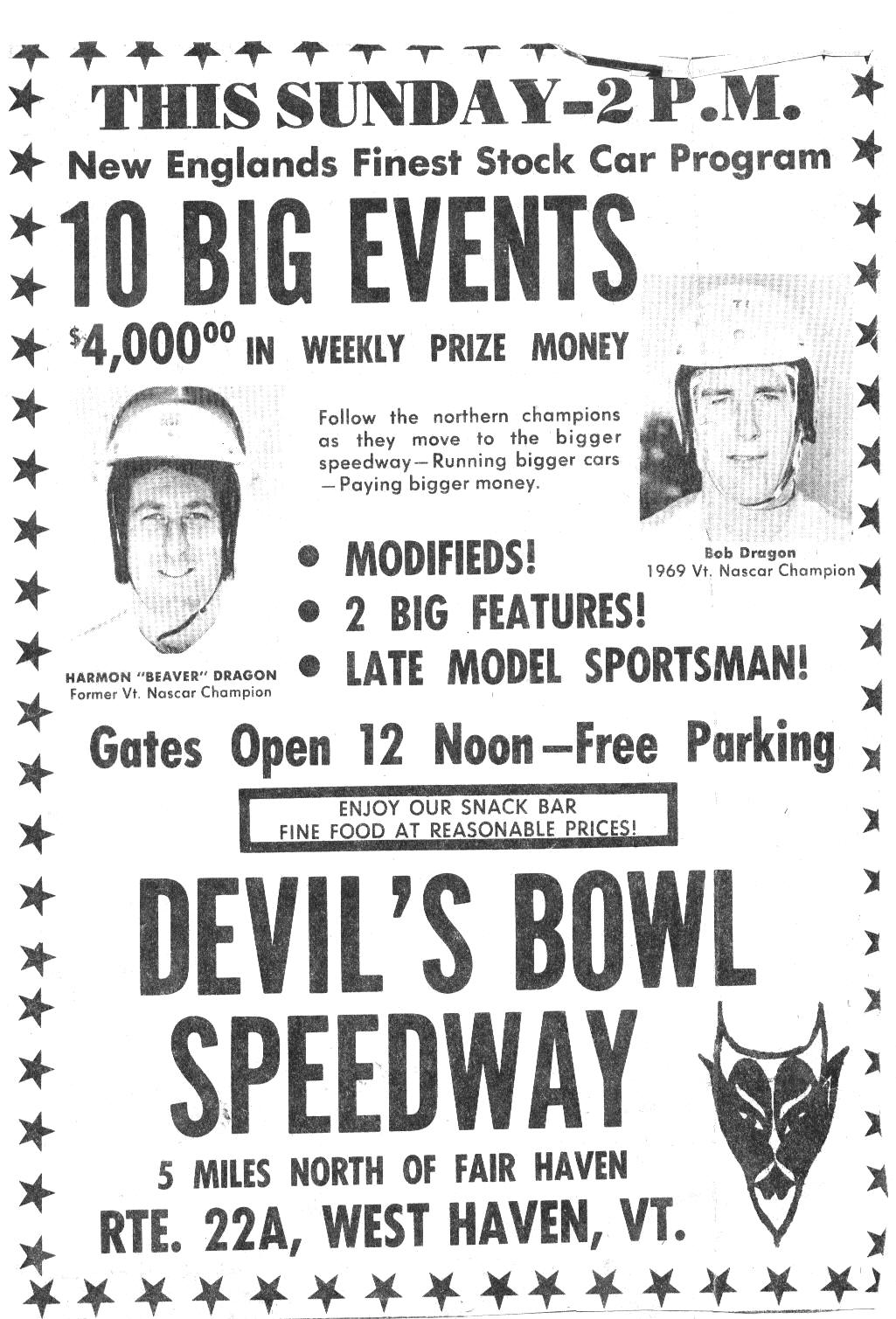 Courtesy of Rich Palmer
Back to the Catamount History Page
Back to the Catamount Pre-History Page