CHESTER [T for Tops] WOOD
<![if !vml]>
<![endif]><![if !vml]>
<![endif]>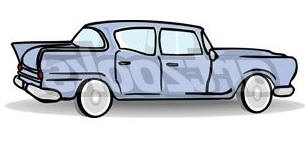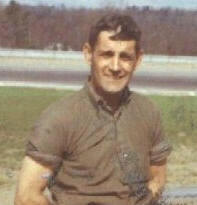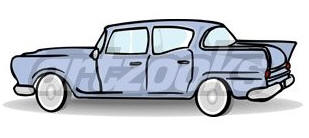 ---
Henry Montandon might have said it best, while standing around waiting for the 2006 Milk Bowl at Thunder Road. He said he once had a chance to drive a Chester T. Wood car for a few laps around Northeastern Speedway - one time. Between the track rushing under him, as seen from the floorless driver's compartment, to the tractor seat, to the loose parts rattling around inside, the Frozen Logger said he was unnerved by the time he had hot-lapped once, he did not see how ANYONE could drive one of Wood's cars, let alone compete at high speed. And Henry was no chicken.

Courtesy of Cho Lee
Chet at Northeastern Speedway, with the car that Montandon tried out.

Chester T. Woods, or Chet as those close to him called him, came from somewhere up in the hills in Orange, Vermont. By the time I had moved up to Northern Vermont in 1968 to start a job I would keep these 41 years, I had already heard of this guy who drove coupes numbered X-1, operating from a tractor seat. I already knew he could win, and I already heard he could also get the feared Ronnie Marvin so angry as to beat the hell out of him.

Courtesy of Cho Lee
Maybe it wasn't that hard to see what got Marvin the Mauler that mad.

I never got to see Chester T. until he made a return to the sport in 1971, when he decided to get into the late model business, having [sort of] built a 1962 Plymouth to run at Catamount and Thunder Road. One of my favorite stories ever is the high-dollar Rosati operation, with its two matching flashy, Rosner-built 1967 Fords andi ts big buck haulers parking next to Wood on the first week of racing. The smug Massachusetts bunch would cast frequent smirky glances at their next door neighbor, and at Wood's strange head wrench, tractor mechanic Calvin Frost. Then Wood went out and blew the doors off Rosati, and the rest is history. To be fair, the 17 year-old Little John had never driven a late model [but I am not sure Chet had either].

Courtesy of Steve Pecor
Chester T. at Catamount with the giant - killing [er, Rosati - beating] Plymouth.

Eventually Chet disappointed all his loyal fans and built a attractive 1962 Dodge [he used bondo and everything]. Chet never had as much luck with the Dodge; but, to be fair, the competition was really jacking up by then. After a fashion, we didn't see Chester T. Wood any more; but I felt lucky to have gotten one good look.

Ladabouche Photo
Chet disappointed his most die-hard fans when he unloaded this beauty in 1972.

Ladabouche Collection
At Catamount,
opener 1972

Courtesy of Cho Lee
At an early
awards banquet
w/ Ken Squier


Courtesy of Cho Lee
An early
coupe

Courtesy of Rich Palmer
Chet spent a lot
on professional
lettering, too.

McIver Portrait Courtesy of Cho Lee
Chester T. Wood
Return to the Main Page
Return to the Main News Page
Return to the All Links Page