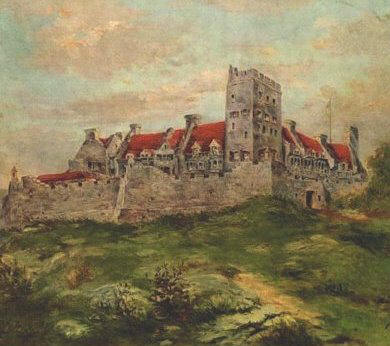 CHAMPLAIN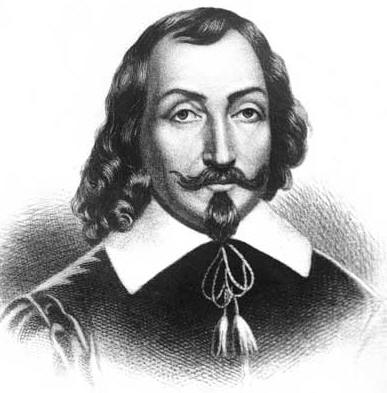 SPEEDWAY
Ticonderoga, NY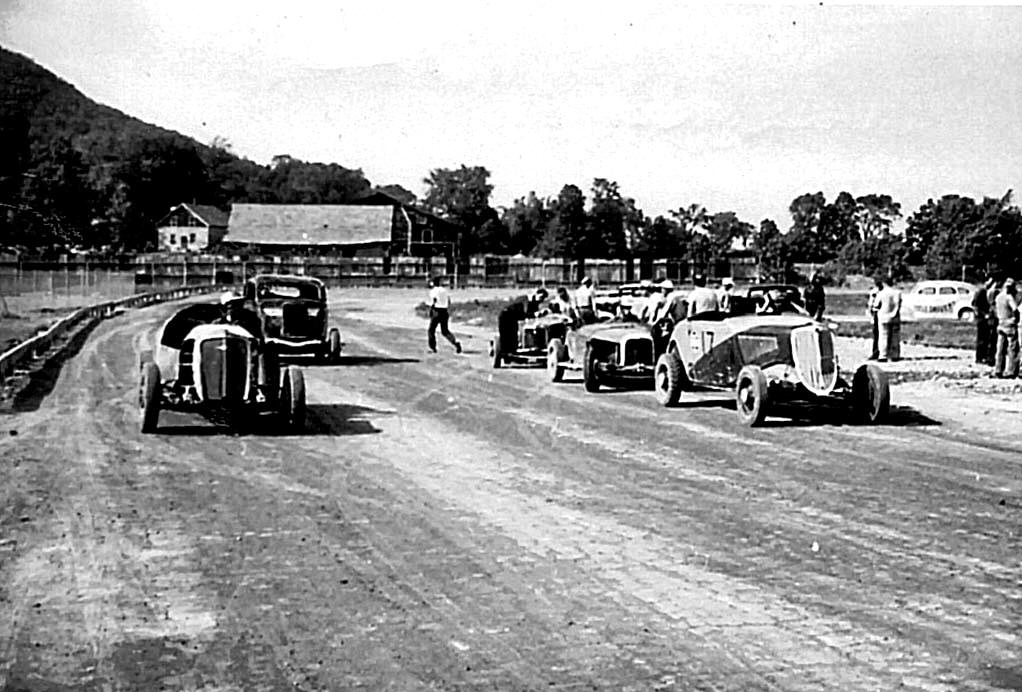 Courtesy of Joan Swinton Walker
Lining up a field of mostly roadsters on the Champlain straightaway, around 1948.
When Elwin Swinton decided to have a race track in Ticonderoga, in 1948, he was smart enough to call in help from more experienced people - especially from around the Albany area. Champlain Speedway had surprisingly thorough facilities for such an early time. The track featured mostly locally - made and driven "roadsters". These were a lot like the bucket T street rods you used to see out on a Saturday night - and they were not at all safe. Swinton had a few open wheel 3/4 sprinters, and he even had a few "stock cars" [ie, with roofs]; but, what they had for cages is not known.
New York Stare declared war on the unsafe roadster racing in 1950 and Champlain did not have the foresight to dump the roadsters in favor of stock cars - as did their sister track, Ashland Park, in Warrensburg. So, Champlain faded into history by 1950. What was once a perfectly dry site with nice bleachers, adequate fencing, and buildings is now an indistinct circle of trees on satellite photos, under the shallow waters of Miller's Marsh. While operating, Champlain did serve as a place for later stars like Art Prairie, Art Pratt, and Jackie Peterson to race [in Peterson's case] for many years to come.
| | |
| --- | --- |
| Google Earth photo of the track site. | USGS Terraserver map of the track site. |
SOME OF THE ONLY EXISTING PHOTOS OF THE TRACK
All Photos Courtesy of Joan Swinton Walker


Al Belden, a driver
at the track.

A regular 3/4 sprint
supposedly from Fair
Haven, Vermont.

Bill Bishop a driver
at the track.

Regular Spectators
and some of the
drivers' families
in the stands.


A meeting of some
drivers, along with
track owner,
Elwin Swinton [in
the dress hat]
at the track.


The Deep Six,
from Albany, and the #9,
Leo Well's roadster.

Dot & Dave Bishop,
the scoring team
from Albany.

Driver Ernie Duquette
and wife, Meg - in
the bleachers.

lrv Rooker's roadster,
with son, Bill on top.

lrv Rooker, with
Lawrence Huestis,
[ hat] a local contractor
who did the excavating.

Local star driver
Leo Wells.

One of the local
roadster cars.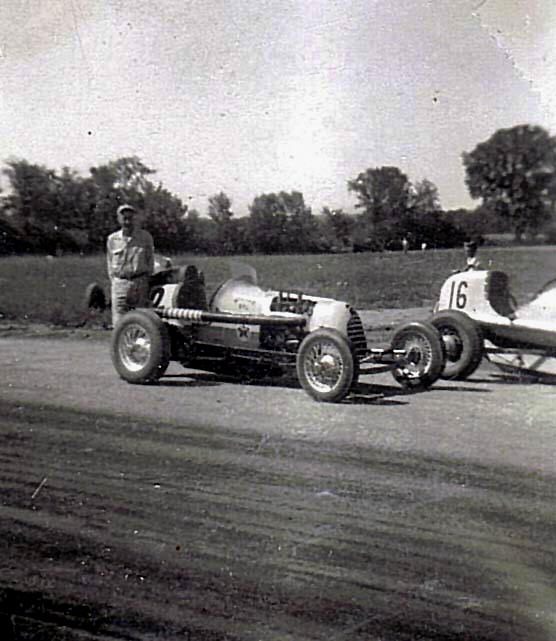 Peterson Photo Collection
Jackie Peterson's #16 sits on the track. An unidentified driver stands by his car.
A similar photo below shows some of the Champlain grounds.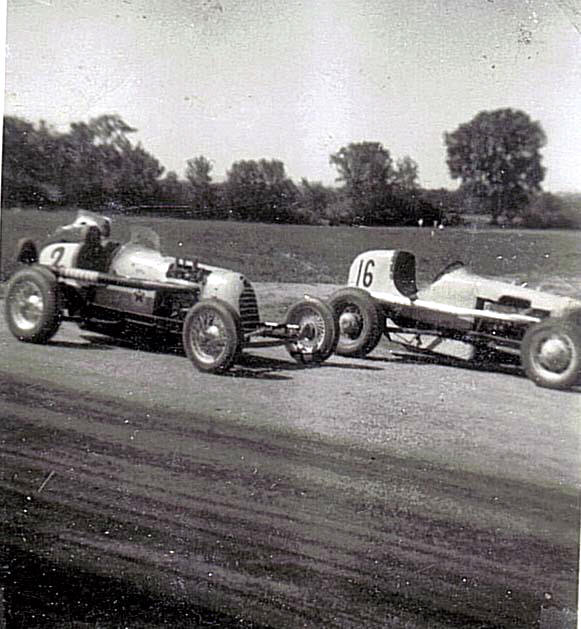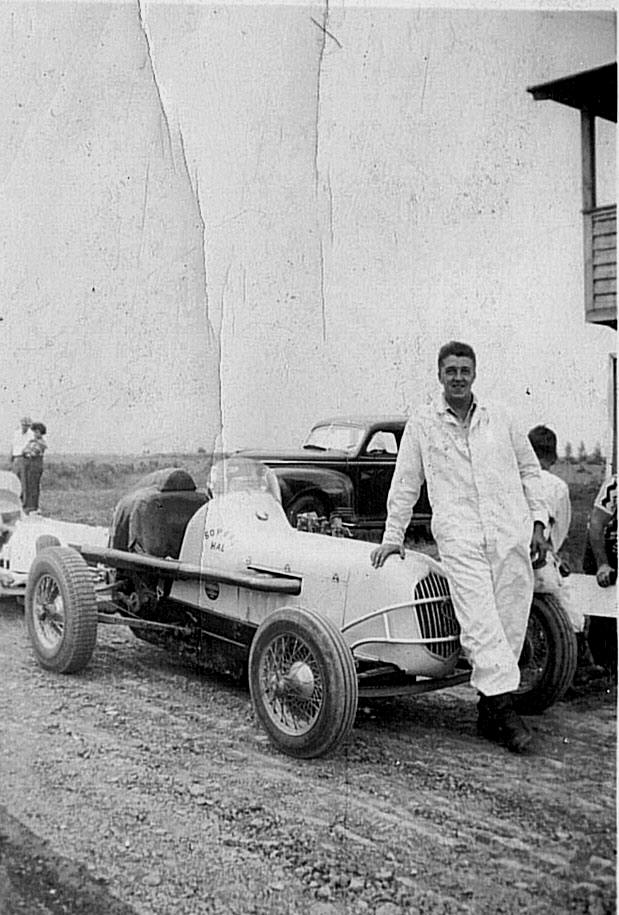 Peterson Photo COllection
Phil Soper, Jr. [Squeak] with one of his family's DO Hal Specials.
The Sopers, from nearby Bouquet Valley, were regulars.

Return to the Main Page
Return to the Main News Page
Return to the All Links Page