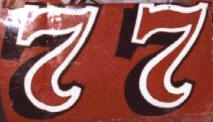 WELCH'S #77 COUPE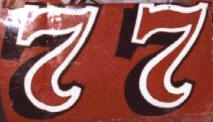 ---
Richard Welch's potent little 1937 Ford coupe was seen around Fonda for a number of years. It enjoyed the services of almost as many talented chauffeurs as Frank Trinkhaus' #62's. The little red coupe, named "Miss Pauline" was one of the first Fonda sportsman cars I ever saw [at Otter Creek Speedway], then being driven by Eddie Pieniazek. Welch's Schenectady - based operation used the same body for a number of seasons, a lot like Allie Swears did with the #51. That adds to the legend.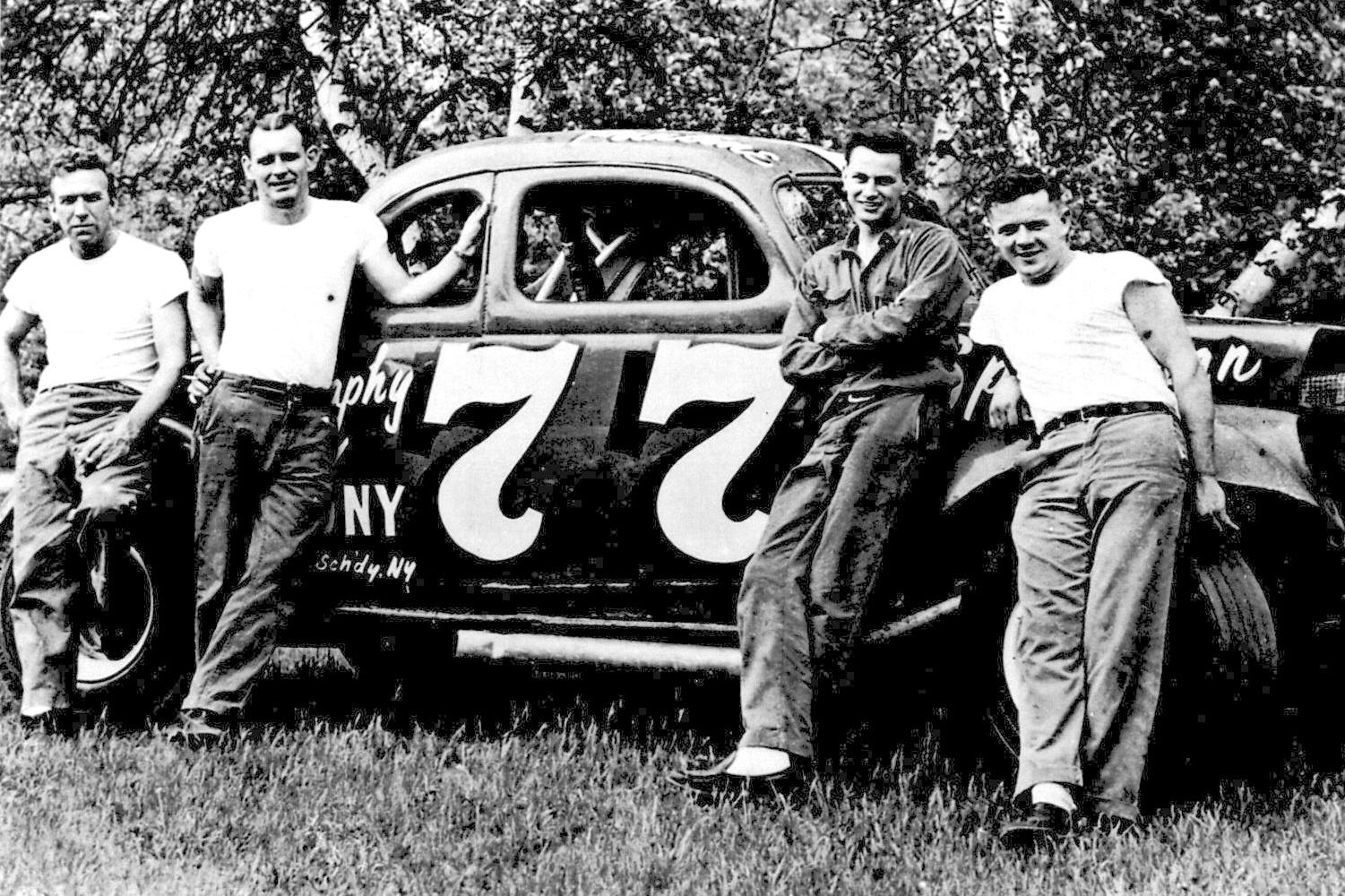 John Grady Photo
The original version of the car with Rollie Johnson. Apparently, Ed Pieniazek [far right] was driving. The Johnson version of the car
saw drivers Paul Brozyna, Pieniazek, and Irv Taylor. I'm guessing Rollie is next to Poeniazek.

The car was originally Rollie Johnson's car, and was driven the first year by Paul Brozyna, a familiar name in Fonda history. The car always had important people around it, such as Ed Pieniazek. My guess is that Welch acquired it around 1959 or 1960. Welch also had a later model coupe - perhaps a 1950 Chevy that he ran at Victoria with drivers like Jeep Herbert.

Ladabouche Photo
The 77 is trailered into
Fonda - around 1963.


John Grady Photo
Popular Ed Pieniazek,
probably around 1961.


John Grady Photo
Ed Pieniazek, again
circa 1961.

Russ Bergh Photo
Veteran George
Baumgardner
around 1963.


John Grady Photo
Baumie with the car
at Stafford Springs.


My artistic rendition
of the coupe.

Russ Bergh Photo
Little Jeep Herbert
probably around 1964.


Mike Russo Photo
Irv Taylor took the
77 to a few wins, too.

Fix Photo
Irv Taylor poses
at Fonda.

Frank Simek Photo
George Baumgardner
at speed around 1964.
Could be Jeep.

Frank Simek Photo
Jeep or Baumie
vie for the lead
with Mike Michaels.


From Dan Ody's 8MM DVD
Jeep Herbert, at Victoria
with an experimental
late model body car.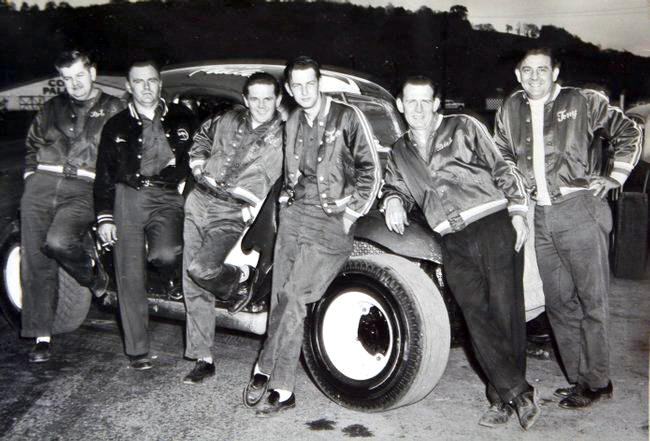 Marc Schultz Photo
The full crew, with Pieniazek at center, Rollie probably 3rd from right, and Tony Farina [Photography by Tony] Farina at far right.