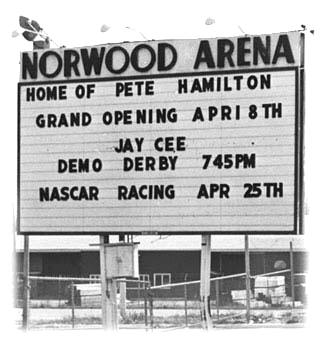 ---
DRIVERS AT CATAMOUNT FROM NORWOOD ARENA
From the time Catamount Stadium began operation in 1965 to well into the 1970's, drivers who also frequented the now - defunct Norwood Arena in Massachusetts were important participants. My uncle and I happened upon the track when we were headed to Needham, MA and happened to see Al Tocci's car being hauled to the track. Dropping my unhappy aunt at her brother's house, Uncle Jake and I gave chase and watched the show. The only shot I have left of a few Polaroid photos I took that night is of the Dave Goltz car; but I can't locate it right now.
The Norwood competitors at Catamount came in two phases: the modified/sportsman [earlier] years, and the earlier part of the late model sportsman phase. I became good friends with Bob Curtiss, a low budget car owner from Plympton, MA. Curtiss would sometimes keep his car at my sign shop - and he and Joey Kourafas were the first winners of the Oxford 250. Today, George "Skip" May and I continue to reminisce about Norwood, weekly, at Thunder Road.
THE EARLY SPORTSMAN / MODIFIED ERA

Paul Michaud Photo
Bill Slater
The Connecticut
Valley Rocket

Courtesy of Cho Lee



Courtesy of John Grady
George Pendergast

Courtesy of Chris Companion
Leo Cleary, 41
was a Norwood man.

Paul Conley Photo
Bobby Sprague



Paul Michaud Photo
Hop Harrington
M2 Sedan

Paul Michaud Photo
Bugsy Stevens
Carl Bergham
The Len Boehler 3

Ladabouche Collection
Don MacTavish
The Cliff Wright 24

C & F Photo
The L&R Speed Shop Car

Paul ConleyPhoto
Mario "Fats" Caruso
The Worcester Sand
& Gravel 69

Courtesy of Rick Ackerman
Pete Hamilton
The Worcester Sand
& Gravel 69

Bobby Melnick
Also drove a LMS
at Catamount.


Steady Eddie Flemke
The Judkins 2X

Courtesy of John Grady
Ernie Gahan
His own 50

Bob Mckey Photo
Courtesy of John Rock
The Koszella 15
THE LATE MODEL SPORTSMAN ERA

May Family Photos
Skip May with the
Virgil Rendel 23, his
brother-in-law.


Courtesy of Dan Nolin
Tire dealer Dave Lind
drove another of
Rendel's Chevelles.

Balser Photo
Paul Rogers with
the Curtiss Chevelle.

Ladabouche Photo
Another Curtiss
Chevelle, at the
Ladabouche sign
shop. This one
was driven by
Joey Kourafas.


Ladabouche Photo
Tire dealer Dave Lind
hauling in his own
Ford LMS

Source Unknown - Prob. Balsers'


Courtesy of Dave
MacEachern Collection
George Delmar

Ladabouche Collection
Joey Kourafas
His Own Ford

Ladabouche Collection
Bob Curtiss 25

Balser Photo
Bobby Glass
He drove a more
modern LMS at Cat.

Don Thomas Photo
George Savary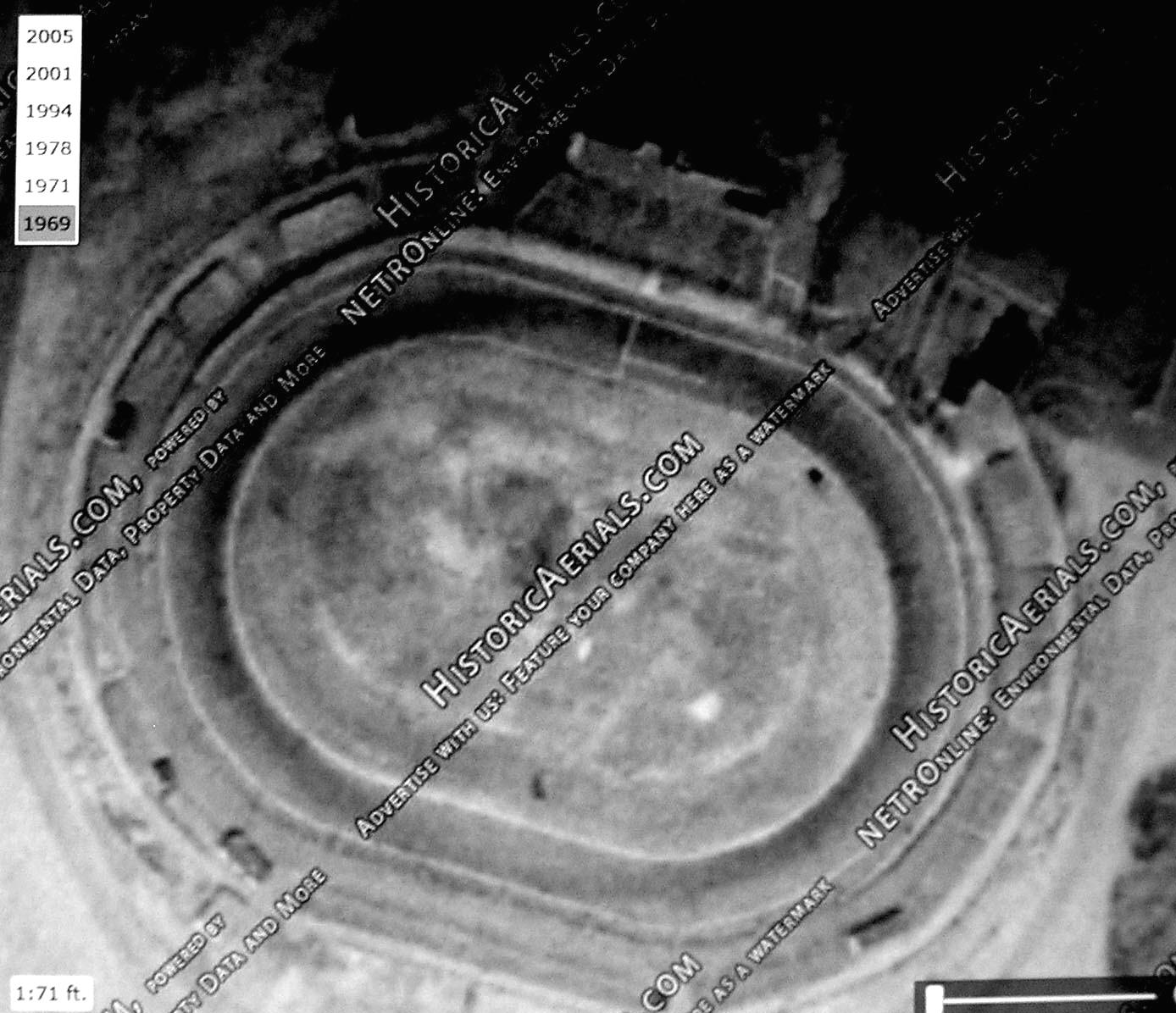 Historical Aerials.Com
An aerial shot of the Norwood Arena, back in 1969, about the time most of these drivers were active.
Return to the Main Page
Return to the Main News Page
Return to the All Links Page