KEITH BALLARD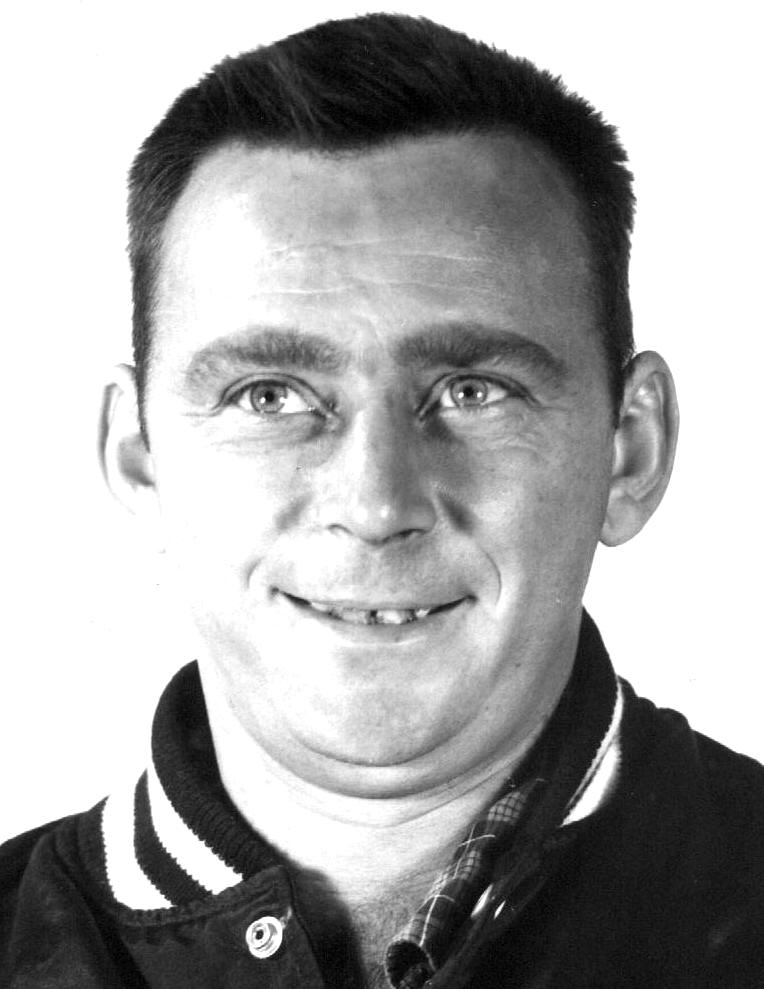 McIver Portrait
Courtesy of Cho Lee
from Hinesburg, VT

Courtesy of Cho Lee



On a Thunder Road

c

aution





Courtesy of C.J. Richards

Cropped from a shot of the
1962 Rutland fairgrounds race.



Courtesy of Cho Lee



Thunder Road tipover


Ladabouche Photo

Race lineup at Otter Creek Speedway 1962.
Cannot enlarge - cars were too far away.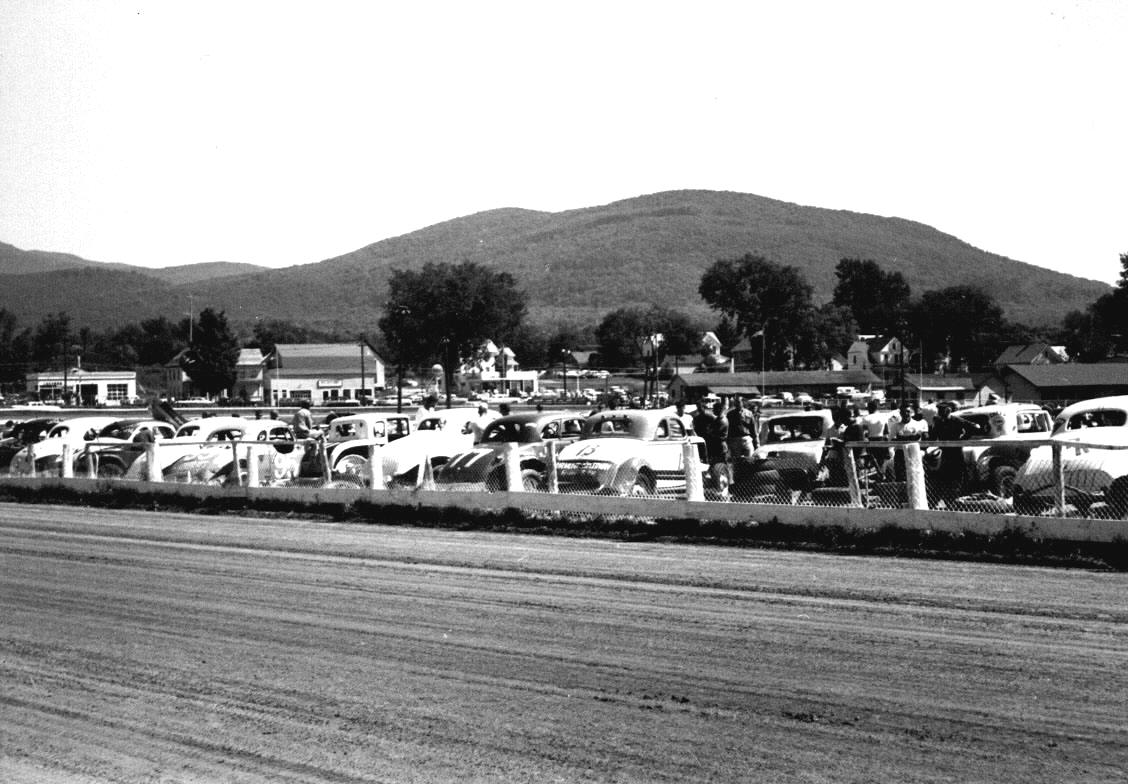 Courtesy of Norm Vadnais
This shot from the Rutland Fair grandstands sees Ballard [to the right of Jack Cutter's 95] in the pits.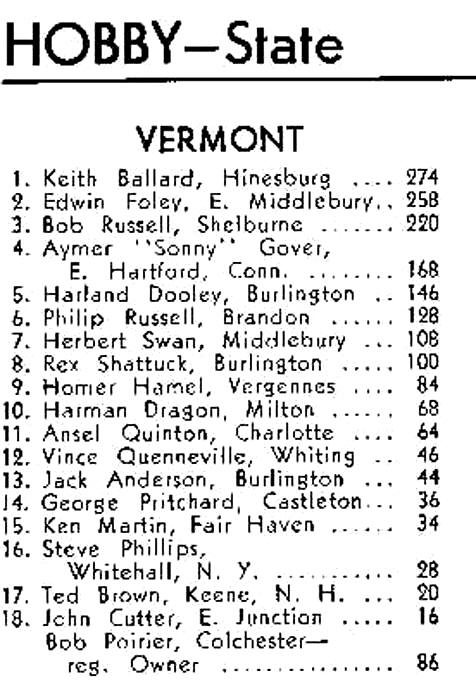 Courtesy of the Nephew Family
Keith took the 1961 Otter Creek Speedway hobby title [which came out in the 1962 NASCAR Press Guide].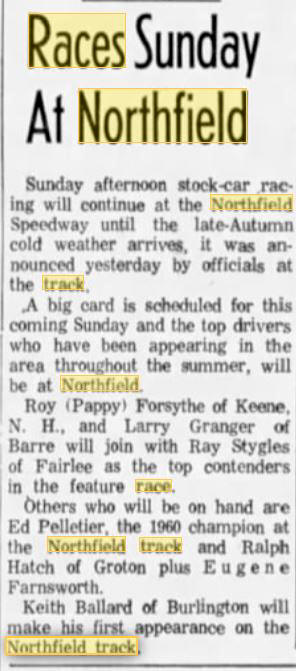 Times Argus
Keith was done for the year at Otter Creek and would try Northfield.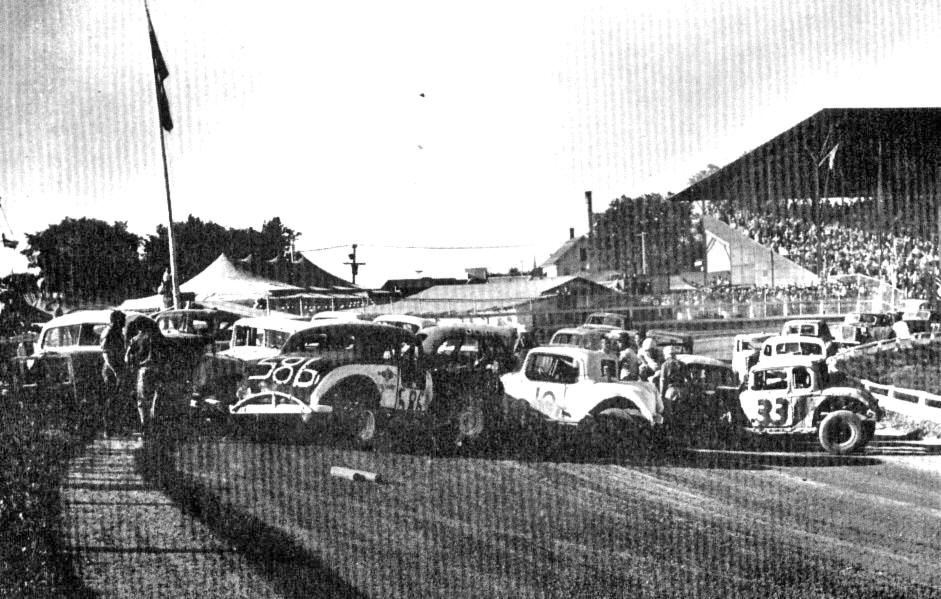 Courtesy of Ed Fabian
I have found Keith in this second big pileup at the Rutland Fair. He is just left of the 586. Others in
the shot include the Sullivan/Bull 586 driven by Malletts Bay star Bob Bushey, Harry Hyde's 10, Art
Cody's 33,and Vince Quenneville's 00 above the hoods of 586 and 10.
Return to the Vermont Racers Page
Return to the Main Page
Return to the Main News Page
Return to the All Links Page